Joburg most definitely comes to life during the holiday season! There's holiday season cheer everywhere you go, twinkling lights and sparkling décor, festive treats and feasts at every turn, and let's not forget all of the exciting family-friendly entertainment that's sure to delight both young and old! And to ensure you're ready for all the celebrations, we have come up with a Christmas guide covering everything you need to know about all the festivities in the city, from where to plan your Christmas Day lunch and gifting ideas for all your loved ones to merry markets, where to see the Christmas lights and so much more! Merry Christmas!
What Are You Looking For? 
Festive Feasts & Treats
Christmas Shopping & Gift Ideas
Merry Entertainment
Holiday Décor
Jolly Fun For The Kids
Festive Feasts & Treats
Christmas is all about the three Fs – family, fun and of course, feasting! And if you're looking to enjoy the feasting part without all of the time consuming preparations and cleanup afterwards, then be sure to book your table at one of these merry and oh-so jolly Christmas lunches and dinners at various restaurants throughout Joburg. Spend this special day indulging in cheerful meals complete with all of the trimmings – Christmas pudding, delicious roasts and
Explore Christmas Feasts in Johannesburg.
Just in time for the most wonderful time of the year – Christmas – the Starbucks Holiday Menu makes a return with jolly and oh-so merry decadent drinks including the Gingerbread Latte and Toffee Nut Latte, as well as a selection of merchandise to match the holidays! Think merry red cups and brand-new colour-changing options too. And let's not forget to mention the introduction of an all-new festive flavour – Caramel Waffle Latte!
Click here to find out more about Starbuck's Holiday Menu.
Other than all the hearty roasts and indulgent puddings, Christmas also brings a wave of delightful baked treats along with it. Think sweet Christmas cookies, shortbread biscuits and Gingerbread houses! And to ensure you can get tour hands on some of the best Christmas cookies in the city, we have come up with a list of bakeries around Johannesburg that will most certainly satisfy your sweet tooth.
Explore Christmas Cookies Hot Spots In Johannesburg.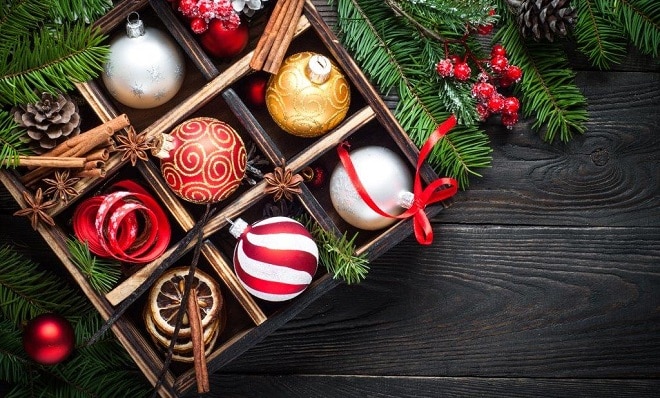 Christmas Shopping & Gift Ideas
Looking for a unique red-carpet shopping experience where you can get all of your festive retail therapy done? Then be sure to visit the Mall of Africa's Shopping Night Out with E! on 03 December 2021 between 12:00 and 22:00. This festive shopping event will showcase the exclusive wares at various stores as well as a star-studded celebration. It's the perfect opportunity to enjoy some festive cheer and get a head start on your Christmas shopping!
Click here for more details.
We love gift sets! Not only because they offer great goodies but because they also give you more bang for your buck. There's a wide variety of options to choose from no matter what you or your loved ones are interested in. From fragrance sets and makeup bundles, to snack hampers and even stunning jewellery combos, there's bound to be the perfect gift set for you.
Explore Festive Gift Sets.
Don't forget to get your hands on an advent calendar to help you countdown the day until Christmas while also giving your a little spoil daily. Every year, there's an abundance of advent calendars to delight both young and old. From surprise beauty gifts and shimmering jewellery pieces to cool LEGO® figurines and decadent chocolates, every day in December will feel like Christmas with these stunning advent calendars.
Explore 2021's Advent Calendars.
Merry Entertainment
It's the most wonderful time of the year, and the iconic Sandton City has announced its plans to make this festive season even more magnificent! This year, the centre will be offering guests and shoppers an immersive never-seen-before Toyland experience, the perfect place to escape into a magical world of toys and get into the festive spirit, daily from 09 December 2021 – 09 January 2022. Click here for more details.
The holiday season is here! And for the Joburgers that are taking the exciting journey down to the northern coasts of KwaZulu Natal for a well-deserved getaway to round off 2021 on a high note, don't miss the festive excitement at Gateway in the heart of uMhlanga. Expect dazzling Christmas lights and decorations, plenty of selfie opportunities, as well as some holiday fun while doing your last minute holiday shopping.
Click here for more information. 
Enjoy all of the festive cheer at Rosebank Mall this December! This year, give the gift of kindness and giving at the Disney Charity Tree – a Disney-themed plush toys and oversized polaroid photos. Capture those wonderful holiday season memories with snaps taken by a professional photographer in the Photo Lounge, located on Level 2 next to the Disney Charity Tree. Also, get all of those Instagram-worthy shots at Rosebank Mall's new selfie concept store, InstaNation. Don't have time to wrap your Christmas presents? Not a problem! In partnership with Hyprop Foundation, gift wrapping stations will be located on Level 2 next to CNA and Level 3 next to PNA until Christmas Eve.
Click here for more information.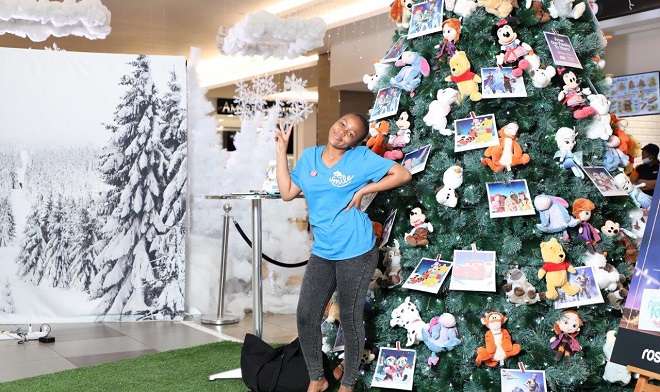 If you'll be heading to Cresta Shopping Centre to do all of your holiday season shopping, then be sure not to miss out on their lineup of festive entertainment! There's something for all ages, including enjoy live music from Young Rebel Recording Studio and acrobatics by The Cirk as they roam through the centre, pushing the boundaries with their aerial art. Kids will have a blast at the Summer SEAson Festival located at the Barnyard Court, offering sea-themed kiddies' crafts, AR and VR experiences, and much more! And along with the extended shopping hours, there's also a free gift wrapping service to ensure that you have all the time in the world with your loved ones rather than fussing over bows and sticky tape!
Click here for more information.
Bedford Centre is spreading the holiday season joy, festive cheer and fun-filled celebrations with an array of exciting activities and thrills perfect for the whole family. Wondering what they have in store for you this December? Expect a special visit from Santa Claus, jolly story times for the kids, merry markets and so much more. And to keep the kids preoccupied, there's also interactive arts and crafts that's sure to keep their minds and little hands busy and an enchanting story time session to ignite their imaginations. Also, Bedford Centre has created something totally new for their shoppers – Home of Illusions. Prepared for an exciting experience that will leave you feeling as if you've visited the Twilight Zone!
Click here for more information.
Another must you need to add to your holiday to-do list during the festive season is to visit and enjoy all of the twinkling festive lights throughout Johannesburg. There are many various venues throughout the city that host annual sparkling and shimmering light displays that will leave you and your loved ones in awe and feeling the magical festive spirit that Christmas brings along with it.
Explore Christmas Light Displays in Johannesburg. 
Looking for the ultimate festive retail and entertainment spot this December? Then be sure to head to Eastgate Shopping Centre, as they will be going all out this holiday season. Their Festival of Fun returns to round off 2021 on a high note, and this time it will be featuring seven funfair rides, including a carousel and Ferris wheel; as well as other holiday entertainment such as cheerful live music; a special visit from Santa Claus for the kids; exciting indoor go-karting for some action; drive-in movies and extended shopping hours.
Holiday Décor
Along with the merry gift shopping comes the Christmas décor shopping! From twinkling festive lights and sparkling strings of tinsel to shiny baubles in a rainbow of colours, delicate ornaments and more, stock up on your seasonal décor at various stores throughout the city! You're bound to find something dazzlingly festive to suit every budget, colour scheme, style and space.
Explore Festive Decorations in Johannesburg.
Jolly Fun For The Kids
Looking for something fun to do with the kids while at home this holiday season? Well, how about heading to the kitchen and enjoying some festive baking? There are plenty of festive season treats and delight you can all create and savour together. Here are a few baking suggests to get your started. Christmas is all about spending quality time with your loved ones and indulging a little bit, so make the most of this special time by baking together.
Explore Festive Baking.
Since the kids will now be on school holidays, surely you need some fun activities to keep them busy during the festive season. Why not let them get creative by letting them get crafty with some homemade DIY Christmas décor projects? Here are a few suggestions on some fun and exciting crafts they can do in spirit of Christmas.
Explore Festive Crafting Projects.
What we love most about Christmas is the fact that there is NEVER a shortage of festive movies to enjoy. So, grab a few Christmas treats, curl up on the couch and spend the evening watching as many Christmas movies as you can. Here are a few classics that you need to add to your must-watch list.
Explore Classic Holiday Season Movies. 
H

a

p

p

y

H

o

l

i

d

a

y

s

!