Mugg & Bean
Most of the Mugg & Bean branches have 30 minutes free WiFi. So catch up on your emails and online research, while you get some nutritional revival. For a major energy boost in your lunch hour, try the Caramel Peanut Butter Latte. Made with caramel and peanut butter and topped with whipped cream, peanut brittle and drizzled with butter toffee sauce, this is a worthy indulgence. Feeling the inspiration from that peanut butter? After the 30 minutes are up, ask your waiter about paid-for internet access.
Andiccio 24 (various branches)
Need to catch up on some work in the dark hours of the morning or evening? Then head to Andiccio 24. They've got great pizza and awesome free WiFi. Order a drink or a delicious pizza and get unlimited free WiFi. Just ask the waiter for the daily password and you're on your way.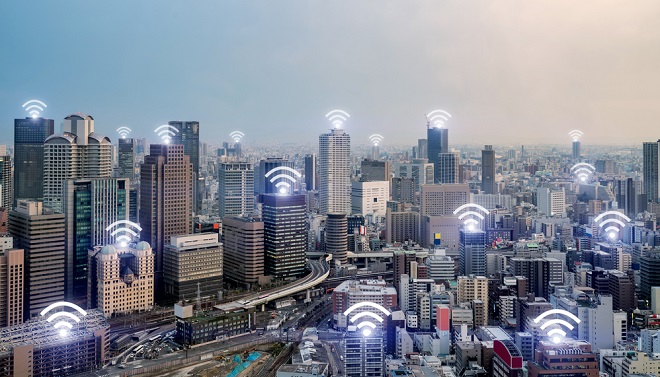 Seattle Coffee (various branches) 
Enjoy unrestricted WiFi access at Seattle while you enjoy a tall skinny latte. These venues have no power outlet access, so you'll need to leave home fully loaded.
Kauai 
Kauai offers free WiFi to customers when they order a smoothie, coffee or meal. Ask for the password and you'll get unlimited WiFi at most of their branches in Joburg.
Skoobs (Montecasino)
Visit Skoobs for a toasted sandwich or a delicious slice of cake while you tuck into their free onsite WiFi. There's no better place to be inspired than in a room full of glorious books! While you're there, check out some of their killer titles.
Wimpy
Believe it or not, Wimpy is a great place to work. The coffee is fab, the burgers are, well, Wimpy, but they fill a hole (and they will remind you of road trips with your folks, no doubt!) AND the WiFi is FREE. Just ask for the password and you'll be sorted for hours.
For more free WiFi spots in Joburg, check out this useful map.
For guaranteed WiFi in a number of Joburg spots try Always On – a nifty WiFi connection service.
Know of any other free WiFi spots not mentioned above? Let us know in the comments section below!