Lifestyle Home Garden
One of the most popular nurseries in the city, Lifestyle Home Garden offers the biggest, brightest and best quality plant range, no matter the season. From lillies and succulents to garden features and gardening tools, they have absolutely everything you need to bring some zest to your garden. The centre also boasts the Silver Birch restaurant and Primi Piatti if you're feeling a little parched or peckish; a frozen yoghurt spot to keep you cool, and a number of kiddies rides to keep the little ones entertained while you shop.
Details: http://lifestyle.co.za / [email protected] / 011 792 5616 / Cnr. Beyers Naudé Drive & Ysterhout Avenue, Randpark Ridge, Randburg
Garden World
Garden World out in Muldersdrift is far more than just a plant nursery! This unique garden doesn't just offer shoppers everything they need when it comes to gardening, but also a great space for the whole family to have a fun day out. Kids will have a blast in the children's playground and animal farm while parents do a little shopping. Also, this venue can be used as a unique wedding and function setting. Look out for the country tea garden if you're looking to grab a cup of tea to relax, as well as the weekend arts and crafts market.
Details: http://www.gardenworld.co.za / [email protected] / 011 957 5955 / Beyers Naudé Drive, Muldersdrift, Johannesburg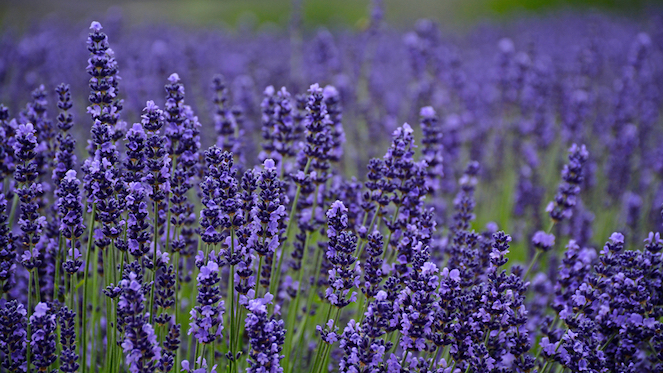 Nu-Leaf Nursery
Whether you're trying to figure out your shrubs from your hedges or are an absolute expert in all things green, Nu-Leaf is your one-stop shop. From advice and guidance to tools and necessities, their knowledgeable and friendly staff will be more than happy to help you in any way they can. Nu-Leaf is also one of the largest bedding plant nurseries in the country, offering gardeners a variety of summer and winter annuals and perennials.
Details: http://www.nuleaf.co.za / 011 794 1350 /  Corner Beyers Naude Drive and Peter Road, Honeydew, Johannesburg
Schäfflers Garden Nursery
From indoor and outdoor plants to landscaping accessories and bonsai, Schäfflers Garden Nursery offers an impressive range of everything green for you to check out. And if you're a fan of indigenous, unusual and rare plants and want to add a few to your garden or home, be sure to chat to the staff, because if they don't have it they will find it for you. They also have the Under The Trees Garden Café if you'd like to grab a bite between browsing, and also a florist if you're looking to treat someone to something special.
Details: http://schafflers.co.za / [email protected] / 011 786 0323 / 28 Johannesburg Road, Lyndhurst, Johannesburg
Montrose Nursery
Nestled in the heart of Sandton, you'll find one of Joburg's oldest and established nurseries, Montrose Nursery. This family-owned business stocks a large variety of shrubs, trees, seedlings, herbs and organics that will make the perfect addition to your garden. Also on their property you will find the stunning little coffee shop, Gia's on Montrose, that offers a beautiful setting to enjoy the stunning weather and tuck into delicious café meals.
Details: https://www.facebook.com/Montrose-Nursery-119333008129572 / [email protected] / 011 783 1252 / 66B South Road, Morningside, Sandton, Johannesburg
Sharondale Garden Centre
We had to add Sharondale Garden Centre to the list to make sure that we give you nothing but the best. It has been a family run and owned nursery for four generations and is considered one of the oldest nurseries in the city. So, yes, they know their plants pretty well. They are located in the south of Jozi, in Alberton. When you pop-in for a visit make sure you have a bite at their lovely coffee shop called Wendy's Cafe.
Details: https://www.facebook.com/sharondalegardencentre/ [email protected] /  011 867 8021 / Swartkoppies Road & Overbury Street, Brackenhurst, Alberton, Johannesburg.
Is there a plant nursery that we have missed? Let us know in the comments section below!
Remember that our "Top Picks" are not paid for and are compiled at the discretion of the journalist. We only write about what we love.