Tres
Jolie
For some relaxation and fresh air, take a trip down to Tres Jolie with the family. With beautiful gardens and landscaping complemented by fountains and water features, this is definitely the place to get away from the hustle and bustle of the city. Kids can enjoy the farmyard where they can feed the animals, have a pony ride, play on the jungle gym, dig in the sandpit and go for a swing, all within watching distance of parents.
River Café 
Tranquil, relaxed and the perfect place for a time out from the city, River Café is a lovely spot for a delicious breakfast to start off your day or lunch with family and friends. Either enjoy the fresh air out on their large lawn, or sit out on their undercover deck. And with swings, slides, jungle gyms, a jumping castle, a water slide in the summer and a giant sandpit, the kids are sure to have a blast in the safe, closed off park area.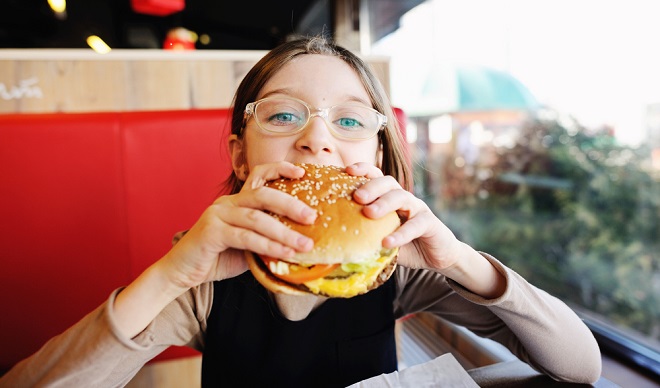 Blueberry Beacon
Blueberry Beacon at the Blueberry Square in Honeydew offers an amazing kiddies menu and great burgers, pizza and a very yummy Dom Pedro for the parents. Both the Fishmonger next door and Blueberry Beacon overlook and give access to an insane kids playground area, there's even very friendly and helpful caretakers to attend to your children. You can enjoy your dinner while watching over the playground. And let's tell you, this is no ordinary playground. It's humongous! Two four-story jungle gyms fully equipped with slides, push bikes and raceways, swings and rides, it will keep your kids entertained for hours.
View this post on Instagram
Picolinos Pizza-a-Ria
For a rustic feel and a wonderful atmosphere for parents and children alike, visit Picolinos Pizza-a-Ria in Fourways. With occasional live events, live sports broadcasts and outdoor thatched lapas, this is the place for the whole family to enjoy. And let's not forget the kid's entertainment – there is a large play area filled with climbing walls, sandpits, slides, swings, jungle gyms, and they can have the time of their lives go-karting.
Mozambik
With its absolutely delicious Portuguese dishes and friendly atmosphere, it's no wonder Mozambik branches continue to spring up across the country. Most branches have outdoor play areas and supervised indoor rooms with arcade machines and/or Playstations. It doesn't hurt that they serve R&Rs and Caipirinhas by the jug.
Papachinos
Papachinos is perfect for the whole family! Not only can you tuck into delicious burgers and cheesy pizzas, but the kids will have a blast while blowing off some steam at the massive play area which is ideally situated within earshot of your table. And to add more fun to this family meal out, the kids can also make their own pizzas topped with their choice of ingredients. Yum!
Bambanani
Bambanani is all about family and food. Enjoy something tasty to eat while your kids are having a great time, safe in the hands of full-time childminders. There are various kid-centric activities that take place at Bambanani, so check out their website to stay in the know.
Gia's on Montrose
Gia's on Montrose is a great place to take the kids and indulge in something tasty. There is a jungle gym on site to keep the little ones occupied, plus the lush surrounds are perfect for family outings – who wouldn't like being surrounded by nature? Try one of their old-school home-made burgers... you won't be sorry!
Delta Caf
é 
Situated in the stunning Delta Park, Delta Café is a great spot to grab a bite to eat or simply enjoy a steaming cup of coffee while being surrounded by nature, breathing in the fresh air. Bring the kids along... they're more than welcome to play in the lush surrounds.
A Churrasqueira
A Churrasqueira is an authentic Portuguese restaurant in the south. They're fully equipped with a kid's play area, complete with a jungle gym and race track! They also serve Magnum milkshakes, which are to die for. Enjoy a tasty seafood dish and rest easy knowing your kids are having a great time.
Spur
No family restaurant list is complete without mentioning Spur. They remain a beloved South African franchise due to their consistently delicious food and familiar atmosphere. Spur has nailed the art of luring in parents thanks to their outdoor play areas, colouring competitions, face painting and birthday ice creams with sparklers.
Coppa Cafe at the Honeydew Eco Village
Coppa Café is a lovely little coffee shop at the Honeydew Eco Village with a lush play area for kids. The menu features fresh and healthy light meals like avo and cherry tomatoes on toast and quinoa salads, alongside evergreen lunch favourites like pizza and burgers and chips. Sip on a cappuccino and relax in the tranquil, leafy premises while your toddler(s) plays on the jungle gym, man the plastic push bikes, or crawl through the Teletubby-land looking grass tunnel.
Know of other great family-friendly restaurants not mentioned above? Let us know below!
Remember that our "Top Picks" are not paid for and are compiled at the discretion of the journalist. We only write about what we love.