Johannesburg is jam-packed with cinemas! The only thing you need to do is find your nearest one, grab your family and friends, buy a few snacks, and pick which movie you're in the mood to watch. From action-packed films and family-friendly animations to hilarious rom-coms and hair-raising horrors, you'll definitely find a flick on circuit at one of these movie cinemas in the city.
What Are You Looking For? 
Ster-Kinekor
Nu Metro
The Bioscope
Egrek Cinema
Latest Movie Releases
Ster-Kinekor
With cinemas scattered all over the city, Ster-Kinekor is sure to a movie for all ages, every mood and every occasion. To see what movies are currently showing or to find a Ster-Kinekor cinema near you, visit their website. A few locations where you can find a Ster-Kinekor includes Cresta Shopping Centre, Sandton Shopping Centre, Bedford Square, Cradlestone Mall, Cedar Square, Carnival City and Mall of Africa, just to name a few.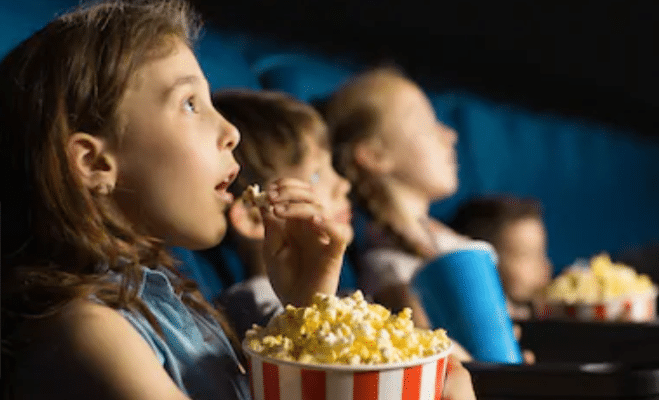 Nu Metro
Bringing cutting-edge cinema experiences such as 4DX, Xtreme and VIP at select cineplexes nationwide, Nu Metro brings you the latest blockbusters across a variety of genres. From exciting animations that'll delight families and audiences of all ages and moving dramas that'll have you reaching for a tissue to adrenaline packed action and hair raising horrors, there's sure to be something showing on the big screen. You can even make your movie viewing experience even more lifelike. Click here to find your nearest Nu Metro cinema and see what's currently on circuit.
The Bioscope Independent Cinema
Who doesn't know the ever-popular Bioscope Independent Cinema? This unique cinema has brought visitors only the best in local and international film features to Joburg movie lovers for a full decade. This June, in celebration of their 10th anniversary, The Bioscope Independent Cinema said goodbye to its home in Maboneng, and made its way to its brand-new location at 44 Stanley in Milpark. Be sure to visit their website to see what shows and screenings are coming up or currently showing.
Visit the Bioscope Independent Theatre.
Egrek Cinema
In the mood for a movie but don't want to visit one of the usual cinemas in the city? Then why not enjoy a unique movie viewing experience at the brand-new Egrek Cinema? Located on 4th Avenue in Parkhurst, Egrek Cinema is an independent 30-seat cinema offering an intimate and exclusive viewing experience, perfect for screening the latest movies. Visit Egrek Cinema's website to see what's currently showing on their big screen.
Latest Movie Releases
Wondering what's currently on circuit at the city's most popular cinemas? Click here to see what releases you can expect throughout the month. Be sure to visit Ster-Kinekor and Nu Metro, find your nearest cineplex and book your seats now. Also, be sure to keep in mind that cinemas are now practicing social distancing and strict safety regulations, rules and protocols. Visit their websites to find out more.