Motherland Coffee
Motherland Coffee are all about reclaiming Africa's coffee heritage. They believe that coffee started in Africa, and that by investing in our continent's coffee trade, we can create a perky future for all. That's why Motherland bring their customers only the finest African brews, roasted to perfection.
This coffee cafes slogan is Drink the Love - because let's face it, there is no greater love affair than between an overtired city-slicker and their cuppa joe. The difference here is that when you enjoy a Motherland coffee, you are becoming part of the African coffee community.
Motherland Coffee established its flagship store in 2010, before branching out all over Joburg. They now have cafes all over the northern suburbs of Joburg, including Rosebank at the Zone, Dunkeld, Parktown North, Benmore, Sandton, Birnam and Rivonia.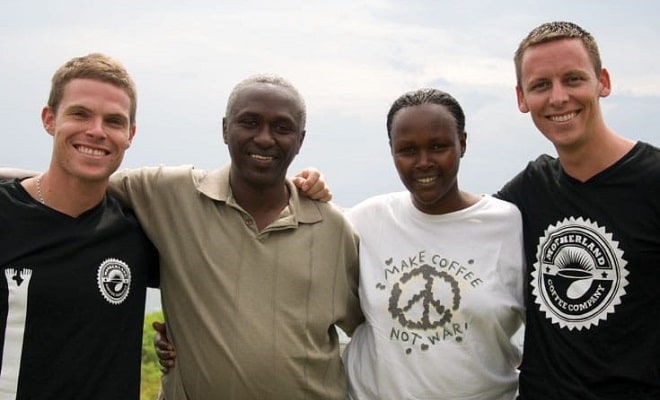 Mother Africa Takes on Bedfordview
On Tuesday, 20 August 2019, Motherland Coffee announced the opening of their new cafe in Bedfordview. Finally us East-siders can have a taste of the good stuff! We paid the cafe a visit one week after its opening to check out the vibe, snacks and of course, the coffee.
Typical of the Motherland brand, the Bedfordview cafe is eclectically African-inspired. From the cushion prints to the wallpaper, there is something distinctly African about the decor. The cafe is situated on the top level of Bedford Village shopping centre, giving customers a fantastic view of the surrounding suburbs. It is also surprisingly quiet. This would be the perfect place to catch up with old friends or even get some important work done (using their free WIFI). When you pay Motherland Coffee Bedfordview a visit, take a seat at the window and soak up a little mellow sunshine while you're at it.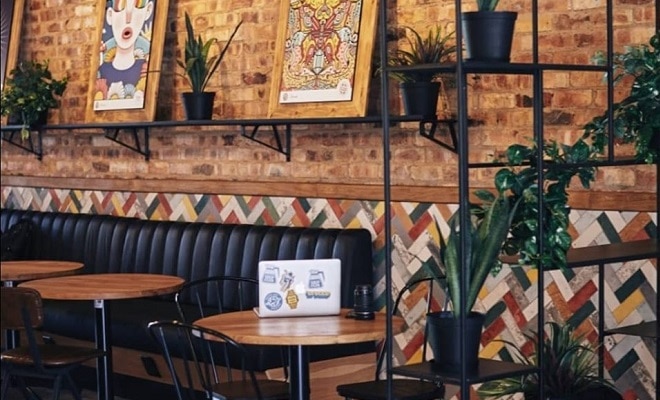 Motherland offer the best of café fare. Their menus are regional, bringing you the best from local producers, farmers and dairies with a focus on quality and ethical sourcing. Their love for coffee has also seen the creation of a number of new and exciting coffee drinks. However, they pride themselves on having perfected the old favourites, too.
Walking into the Bedfordview branch, you are greeted by the sight of muffins, cake loaves, cheesecake and decadent chocolate cake. You are also welcomed by the scent of delicious coffees, freshly brewed and waiting just for you. The food menu features sarmies, wraps, toasties and salads - just what you need to keep you going. But, it's the drinks we are really here for, so let's break down what they have on offer: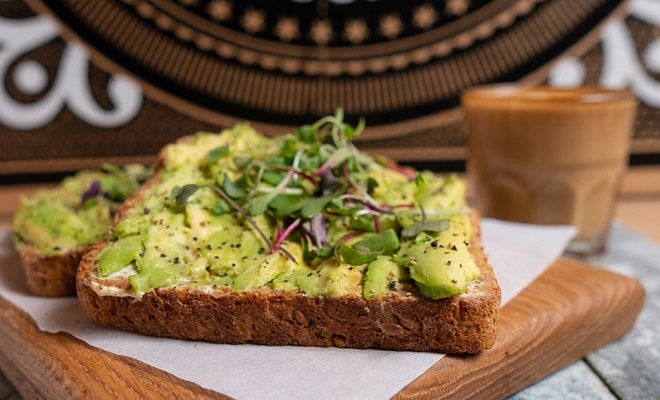 Small, Tall and The Mother Cuppa
Motherland Coffee Bedfordview have kept all the good old favourites on the menu. From traditional cappuccinos with silky steamed milk, to flavoured lattes and sweet mochas made with dark chocolate sauce and espresso. However, they know that you also want the latest coffee trends and super cool Insta-worthy drinks on the menu. You can order your drink small, tall or mega - the Mother Cuppa - for those days when your only way to survive is by drowning in caffeine.
We tried out the vanilla latte and a frozen Chai latte - organic chai made with Malawian black tea, blended with milk and ice. The vanilla latte was sweet and frothy, with natural bitter undertones. However, we felt that it could've used a little more espresso to balance out the sweetness and deliver a real kick. The frozen Chai latte on the other hand was perfectly balanced - not too sweet and not too spicy. There was plenty of ice, making it a wonderful refreshment on an unusually warm day.
We simply couldn't resist the milktart, caramel and condensed milk cheesecake either. With subtle hints of cinnamon, a yummy biscuit base and ultra-smooth condensed milk filling, this little treat was well worth the guilty calories. Plus, the flavours complimented the vanilla and spices in our drinks oh so well.
Overall, our visit to the cafe was a tasty, relaxed experience. We'll be back soon Motherland! 
For more information
Visit their website for more information. You can also follow their social media pages for the latest news, specials and events:
Facebook - facebook.com/motherlandcoffee
Instagram - instagram.com/motherlandcoffee
Twitter - twitter.com/MotherlandCo
Contact them on 011 447 4360 or via email at [email protected]
Details: Bedford Village Shopping Centre, Cnr Van Buuren and Nicol Rd, Bedfordview, Johannesburg.
Have you visited the new Motherland Coffee? Let us know about your experience!