The Third Annual Joburg Film Festival
The Joburg Film Festival returns in November 2019 for its third annual event, featuring 60 global curated films, six venues and one awesome city. The Joburg Film Festival, inspired by the establishment of DISCOP AFRICA, was born out of the desire to create an independent platform that not only tells Africa's stories, but showcases and rewards the continent's and international excellence in film. The only film festival in Africa of its kind, the JFF is the highlight of the city's film events calendar.
This year, the JFF has partnered with Multichoice to bring you an even wider range of international and local films. Their goal is simple: to create the continent's pre-eminent film festival. That's why there will be films shown from over 16 different countries at this year's film festival!
"We couldn't have asked for a better partner than the MultiChoice Group, an organisation that is passionate about African storytelling, as we believe our stories are our gold," says Joburg Film Festival Executive Director, Timothy Mangwedi.
Why Joburg?
JFF organisers hope to establish Johannesburg as the country's cultural capital, by inviting the very best filmmakers, producers and screen actors to the festival. Of course, Joburg is already the home of TV and filmmaking in SA. But, the JFF's mission is to further entrench our city's status as a world-class destination. The festival also gives South African filmmakers the opportunity to showcase our stories to the world.
Staged across six superb venues, the JFF resembles a Hollywood awards ceremony or festival. Complete with sprawling red carpets, celebrity guests and tons of networking opportunities. Nelson Mandela Square and Sandton City are the official hosts for this year's festival, so you know there will be glitz and glam galore!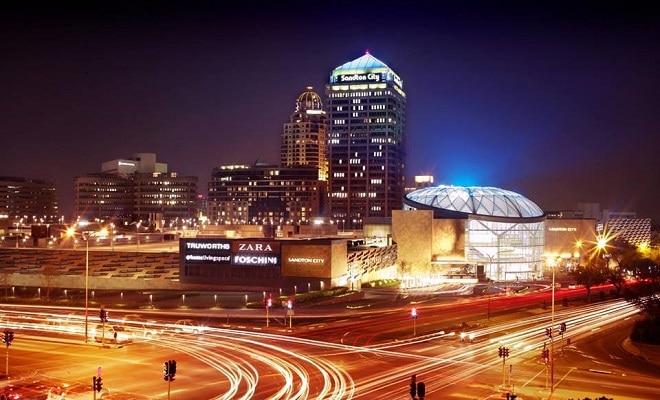 Programme
The Joburg Film Festival 2019 will feature three main programmes - the Film Programme, the Industry Programme and the Youth and Audience Development Programme. Taking place over six days, the festival promises to be jam packed with screenings, industry talks and workshops, as well as an awards ceremony. A panel of five industry experts will judge the films based on elements such as story line, direction, creativity, cinematography, relevance, execution and technical application. The panel includes award-winning author Zakes Mda, as well as actress CC Pounder and Femi Odugbemi, West Africa MultiChoice Talent Factory Academy Director.
Local & International
A list of international films has already been announced by the JFF. These include Idris Elba's directorial debut, Yardie and Amazing Grace, a documentary about the life and music of Aretha Franklin. South African feature film, Letters of Hope has also been announced as one of the main programme features.
Set in 1976 apartheid South Africa, Letters of Hope tells the story of 16-year-old Jeremiah, who really wants to be a policeman and can't understand why his father won't let him. His father is the local postman and expects Jeremiah to follow in his footsteps. When his father is killed, Jeremiah discovers that his father was operating a secret courier service that delivered letters from freedom fighters in exile and prison. Will Jeremiah step up to take over from where his father left off – delivering letters of hope to their families?
​The film won the award for 'Artistic Bravery' at the recent Durban International Film Festival.
Joburg Film Club
A brand new feature for this year's JFF is the Joburg Film Club. Launching at the JFF, this lifestyle centred club brings people together to celebrate and appreciate the cinematic arts. The film club will bring film lovers together online and in specially designed experiences and screenings of classic and contemporary films.
So, what are you waiting for? Mark your calendars, book your tickets and buy yourself that red carpet worthy dress. The Joburg Film Festival is a must-attend. We'll see you there!
When Is It?
Tuesday, 19 November 2019 - Sunday, 24 November 2019.
Where Is It?
Screenings will take place at the Auto & General Theatre on the Square and Ster-Kinekor Sandton. Other venues across Joburg include The Bioscope Independent Cinema in Maboneng, Constitution Hill, Cinema Nouveau Rosebank and Kings Cinema in Alexandra.
**By 19 November 2019 the JFF will have announced the full programme, all participating venues and ticket prices. Keep an eye on their website for updates.
For More Information
For more information, check out on their Facebook, Instagram and Twitter pages.