Over and above illuminating the home, Diwali is characterised by firework displays, feasting and dancing. For those of you celebrating the Festival of Lights, here is all you need for a wondrous Diwali in Joburg. Happy Diwali, everyone!
The History Of Diwali
Millions of people around the world celebrate Diwali with gift exchanges, fireworks and festive meals. Diwali celebrations take place when the monsoon season ends and the weather is mild and pleasant. Buildings are traditionally illuminated with oil-burning bowls called dipa lights, or more recently, with strings of artificial lights. People spend time with their friends and family, in the spirit of Diwali.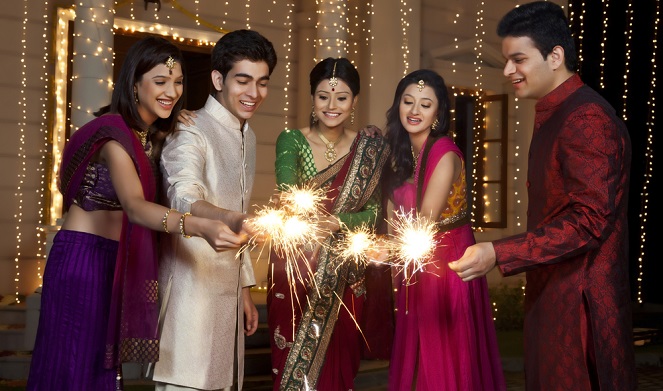 Fireworks, Lights & Candles
Diwali is often celebrated with a range of bright and colourful fireworks. But, there are other alternatives to look at when selecting fireworks. Try a non-explosive firework, sparklers, candles or some floating lanterns for a burst of light that will not cause distress for humans or animals over this special celebration. Just remember that by law, Diwali is one of the only days that fireworks are allowed to be used. Here are some stores where you'll find alternatives to the noisy fireworks:
Light A Lantern has a beautiful selection of paper lanterns and LED lights.
Check out Party Spot and Takealot for sizzling long or short sparklers.
Shop a wide range of candles at many different outlets, including Mr Price Home, Makro and Woolies.
Animal Safety During Fireworks
As much as we love seeing vibrant and beautiful fireworks, we also need to keep in mind that most animals do not appreciate the load noises and bright sparks in the sky. So, to ensure that we also keep our animals in mind this Diwali, here are a few things you can do to keep your animals safe and comfortable during the celebrations:
Keep your beloved pets secure, inside your home. Animals will always find a way to escape the scary booms and crackles from the fireworks. So let them stay indoors with you, as this is where they will feel safest – with their family.
Prepare a safe space for them to hide. With all of the flashing sparks and bangs, they'll want to fine a place to hide until the celebrations are over. If you've noticed a certain spot in the house that they prefer, make it extra comfortable with blankets, cushions, treats, etc.
Use ambient noise to attempt to mask the fireworks. Whether you play music, have the TV on with the volume higher than usual, this will help muffle out the crackles, booms and bangs.
Keep them busy. Spend the evening giving them cuddles, playing, rough housing, petting them, chew or squeaky toys, and just giving them plenty of attention to try distract them.
Ensure that their collar IDs or microchips are up to date, just in case!
Celebrate quietly at home. As much as we'd love to go out and celebrate this special occasion, your pets would appreciate your presence during all of the loud noises and fireworks. Stay home with them and celebrate in a more peaceful manner with candles, lanterns and sparklers.
Diwali Gifting
Looking for a few gifting ideas to share the spirit of this celebration? Then be sure to take a look at the array of Diwali gifting options at Netflorist! Best of all, no matter where your loved ones may be in South Africa, you can still treat them with something special this Diwali as they offer nationwide delivery! From bouquets of vibrant flowers and savoury snack trays, to sweet delights and baked goodies, you're bound to find the perfect gift online at Netflorist. To see what they have to offer this year when it comes to gifting, click here.
Diwali Shopping
Look your best this Diwali with a brand-new outfit, along with all of the accessories – a lot of jewellery and henna paint. And to ensure you're ready for the celebrations, be sure to shop up a storm at Jayshrees Rivaz or pay a visit to Oriental Plaza in Fordsburg for the best prices, widest selection of fabrics and clothing, delicious cuisine and much more.
And speaking of shopping, to cook up a celebratory feast, you'll have to get your hands on some of the best spices in the city. Click here to take a look at our list of options! And if you're looking for sweetmeats, head to Fordsburg and indulge a little at Shalimar Delights.
Diwali Décor
Adorn your home with beautiful fresh flowers this Diwali. For the best prices on flowers as well as a wide selection to choose from, visit Multiflora Flower Farm in City Deep. Their traders auction for the best bunches of lilies, gardenias, roses and daisies each day. You can order a special arrangement or pick up a couple lovely bunches of your favourite flowers this Diwali. The Grandiflora market also stocks candles to help brighten up your home. They are also likely to have sparklers to add a little bit of fun to your celebrations.