What Are You Looking For? 
Outdoor Adventures
Spring Dining
Springtime Pampers
Seasonal Shopping
Some Spring Cleaning
Outdoor Adventures
What we love about spring is the sunny morning stroll through one of the city's best local markets. There's nothing more uplifting and relaxing than enjoying a little bit of sunshine while exploring and wandering through a wide selection of stalls, indulging in delightful gourmet street food and sipping on refreshing drinks. If this sounds like the ideal way to spend your Saturday or Sunday morning/afternoon, then take a look at these local markets in Joburg.
Click here for Joburg's Must-Visit Local Markets.
One of the most popular local tourist attractions in the city, the Joburg Zoo is a must-visit this spring. Not only is this a great space to stretch your legs and enjoy some fresh air, but it's also home to a wide selection of interesting and unique animals. The Joburg Zoo also hosts a wide variety of fun-filled annual events to delight visitors of all ages. Keep reading to see what you can expect to do and see at the Joburg Zoo when you visit next.
Click here for more information about the Joburg Zoo. 
Looking to do something that'll get the adrenaline pumping? Then why not grab your loved ones and head to one of this exciting quad biking destinations in and around Johannesburg. There's nothing more exciting than racing about a dirt trail and challenging your friends to seeing who's the fastest on the track. Here's our list of quad biking venues near and within Johannesburg. Note that bookings are essential.
Click here for Quad Biking Near Joburg.
Looking for a little more adventure to add to your spring to-do list? Head out to Saddle Creek Ranch in Hekpoort for a day or weekend filled with adrenaline, adventure and excitement. This adventure destination offers visitors plenty of thrilling outdoor activities, including action archery, horse riding, quad biking, hot air balloon safaris and so much more. There's something for everyone! Keep reading to see what else you can expect at Saddle Creek Ranch.
Click here for more information about Saddle Creek Ranch.
Spring Dining
Since springs means there will be a burst of colour blooming in the form of flowers, why not enjoy a lunch alfresco at one of Joburg's restaurants with gardens? Not only will this be a lovely way to spend time with your loved ones, but will also give you the opportunity to unwind, relax, enjoy some fresh air and get some much needed vitamin D out in the sunshine. Here are a few of our favourite Joburg restaurants with gardens for you to explore this spring.
Click here for Joburg Restaurants with Gardens.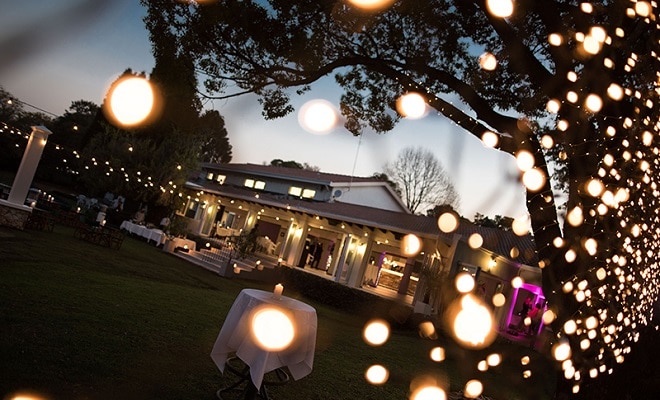 Grab your friends and head into the city for a few cocktails, spring sunsets, and of course, amazing views of Jozi! and the best places to do just this are the city's best rooftop bars. From the bustling and vibrant Joburg CBD to the well-known sights from the Four Seasons Hotel the Westcliff, there are a variety of unique and exciting destinations to choose from. Here's our list of the finest rooftop bars to visit this spring!
Click here for Rooftop Bars in Joburg. 
With the weather getting warmer and sunnier, picnicking in the city will most definitely be more enjoyable! Just don't forget to lather on the sunscreen! Wondering where you can enjoy the outdoors, some sunshine, lovely treats on a picnic blanket and even explore? then be sure to take a look at our list if popular picnic spots in and around the city. There are plenty to choose from, offering beautiful scenery, unique gardens and natural for you to explore.
Click here for more popular picnic spots in Joburg.

Springtime Pampers
Spring is sandal season! And to ensure that your feet and toes are prepped and ready to strut their way into spring, why not treat yourself to a well-deserved pamper and get a pedicure done! We went in search of Joburg salons that offers a selection of pedicure treatments under R350. Whether you want something bright and colourful, or natural and classic, there's sure to be a treatment for you! Note that booking a pedicure at any of these salons is essential.
Click here for pedicures under R350.
Get rid off the winter blues with an indulgent spring pamper at one of these spas throughout the city. From massages and facials, to manicures, pedicures, and much more, there's sure to be a treatment that'll leave you feeling relaxed, refreshed and rejuvenated just in time for the arrival of spring. Take a look at our list of spas that we highly recommend and be sure to make your booking for your spring spa indulgences.
Click here for spas in the city.
Seasonal Shopping
It's time to pack away all of those puffy jackets, woolly jerseys, winter boots, scarves and beanies and bring out the flip flops, floral tshirts, sundresses and shorts! Spring has sprung, which means it's time to give your wardrobe a makeover. And if you need to get your hands on a few new items of clothing to add to your spring wardrobe, then be sure to take a look at our list of Spring Essentials. Visit one of Joburg's top-notch malls to get shopping!
Click here for your spring wardrobe essentials.
Some Spring Cleaning
Along with the new season is the urge to clean your home. Not only is having a clean space satisfying, but it also sets the scene for a clean slate as your begin a brand-new season on a good note. To help you get started, here are a few spring cleaning hacks to help you get everything in your home in order, from your home office working space and the bathroom to all of your online gadgets. Happy cleaning!
Click here for some Spring Cleaning Hacks.