Situated close to the N1 highway and just outside of the Joburg city border, Cresta Shopping Centre offers a world of shopping and leisure to the friendly residents and visitors of Randburg and surrounds. Cresta Shopping Centre is not just large; it is one of the biggest shopping centres in the southern hemisphere, having gone through no fewer than eight extensions and refurbishments to accommodate the demands of an ever-expanding northern suburbs of Johannesburg. This centre offers shoppers over 260 stores featuring everything from fashion and footwear, food delights and home and décor to entertainment, the latest tech, services and more.
What Are You Looking For?
Shopping
Restaurants
Attractions
Movies
Parking
Services
Trading Hours
Contact Details

Shopping
As one of the northern suburb's best-loved retail hubs, Cresta Mall is home to over 260 retailers. For everything related to shopping and retail, the emporium is your ideal destination! The mall is a dedicated shopper's dream! When faced with so many clothing brand options, it's easy to get overwhelmed by choice, luckily we're here to help out. The list of stores covers almost all niches. Here, you will find everything from formal wear to gadget and hobby shops as well as anchor tenants Clicks, Woolworths, Game, and more.
Explore Shopping At Cresta Shopping Centre.
Restaurants
From quick meals in between shopping to borderline fanciful feasting, the Cresta Shopping Centre is packed to the brim with family favourites and upmarket restaurants alike. The three level food and entertainment court (complete with a Ster-Kinekor cinema, Goldrush Bingo and CrestAquarium) brags with the usual suspects such as KFC, McDonald's, and Burger King. And then there are more sophisticated restaurants the closer you move towards Pick 'n Pay's side, such as the legendary Plaka Mediterranean eatery.
Explore Restaurants At Cresta Shopping Centre.
Attractions
Other than visitors being spoilt for choice when it comes the the retail offerings Cresta Shopping Centre has to offer, there is a recent attraction located on the cinema level that's sure to delight both young and old. Be sure to visit the CrestAquarium, which is home to 32 specially selected exotic reef fish. This aquarium will not only enchant and delight shoppers, but will also highlight the critical importance of preserving our irreplaceable marine life. Click here to find out more about this feature.
Explore CrestAquarium.
Movies
South Africa's biggest movie exhibitor, Ster-Kinekor calls Cresta Shopping Centre home! Located on the lower floor of the centre, along with the CrestAquarium and Goldrush Bingo, this specific complex has state-of-the-art 3D cinemas, as well as Prestigecinema for a VIP experience. Complete with a top-class concession stand stocked to the brim with tasty popcorn, slushies, and other snacks, this is just the place to catch the latest blockbusters on the big screen.
Explore Ster-Kinekor Cresta.
Parking
If you've been to Cresta Shopping Centre, you know that this place has ample parking, and we mean floors of parking! You can take your pick from underground parking if you don't wish to have you car bake in the sun while you enjoy a well-deserved shopping spree, and if it's a short trip, pick a spot in one of their opening parking areas located at each entrance. Also, shoppers can enjoy three-hours FREE parking if they park their car in these open area parking areas. There are also special reserved parking bays for families and senior shoppers.
Services
Not only does Cresta Shopping Centre boast with mall-wide free Wi-Fi, but it also has a recently launched family room, which features a dedicated reception area; spacious changing and feeding rooms; a family restroom; kitchenette with microwaves; lockers for valuables; a fun play area and trolley/pram parking. To keep track of the little ones, the information kiosk offers child identity bands, which can be used to contact the parent or guardian in the case the child goes missing. On Wednesdays, senior citizens are treated to free parking at the shopping centre – brochures are available at the front desk. Also, look out for special parking bays around the centre for families and senior shoppers. Gift cards are also available for purchase from the information desk.
Explore Services At Cresta Shopping Centre.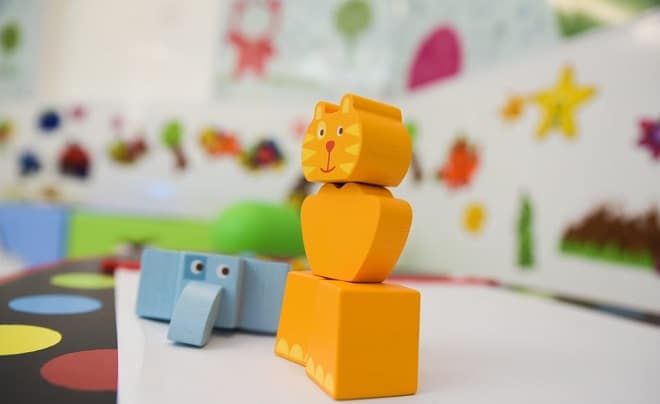 Trading Hours
Monday – Thursday: 09:00 – 18:00
Friday: 09:00 – 19:00
Saturday: 09:00 – 18:00
Sunday and Public Holidays: 09:00 – 15:00
Contact Details
Website: www.crestashoppingcentre.co.za
Tel: 011 678 5306
Email: [email protected]
Address: Corner Beyers Naudé Drive and Weltevreden Road, Cresta, Randburg, Johannesburg.
Social Media Platforms: Facebook | Twitter | Instagram
If you enjoyed taking a trip through Cresta Mall with us why not check out our comprehensive guide to shopping in Johannesburg? It's filled to the brim with everything you need to scratch that retail therapy itch of yours!