Linden has one of the most bustling restaurant scenes in the city. Food culture is exalted here, especially at one of the suburb's newest foodie hubs - Gaucho Restaurant. This Argentinean style eatery knows the value of top quality ingredients. They know how to cook them just right, as well. Over a scorching hot open flame! This unique South American inspired cooking method is what sets Gaucho apart from other steak and grills. They offer a dining experience you're not likely to forget, so book a table as soon as you can.
Open-Flame Specialties 
Gaucho boasts an impressive menu. They've not only taken inspiration from Latin America, but the Asian and Mediterranean communities that inhabit Argentina, Peru and Chile. This eclectic mesh of cultures creates a menu well worth sampling. Gaucho's specialty is their flame-grilled meats and seafoods, however. Take your pick from tender steaks, espetada, calamari or lamb chops seared to perfection and topped with a classic sauce. Paired with a side of fancy truffle mash and a glass of premium wine, this is a meal made in heaven.
Gaucho also serves up a mean burger. While we haven't had the privilege of trying their Lomito Sandwich, we think it sounds sublime. Sirloin or chicken breast with pancetta, gypsy ham, fried egg, mixed leaves and aioli. Pure decadence served on a freshly toasted bun. What more could you ask for?
Pasta lovers will be delighted by Gaucho's variety of pasta dishes on order. There are vegetarian and meat options, as well as a divine seafood pasta. Prawns, mussels, and chorizo cooked in a white wine and spicy tomato and red pepper sauce, topped with fresh parsley, a touch of cream and parmesan. Mounted on a pile of perfectly cooked tagliatelle, we can't imagine anything tastier.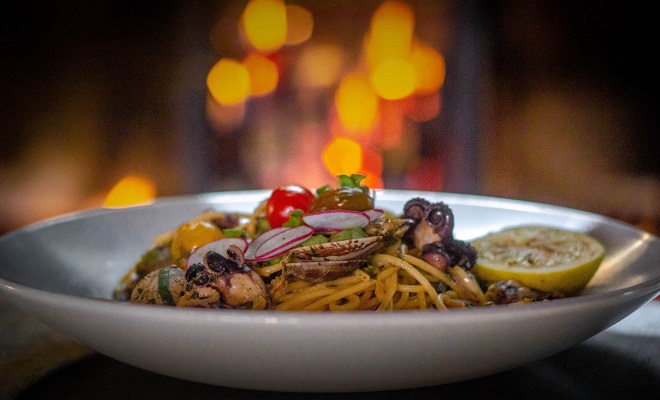 Something sweet
The mark of an great restaurant is its desserts. While Gaucho's dessert options are few, they are all well worth a try. We are super keen to try their cookie skillet for two. A large chocolate chip cookie, baked in a skillet, served with dulce de leche or
Bar One sauce and ice cream. Perfectly indulgent and sweet, we think it would be the best way to end off a night of delicious eating at Gaucho Restaurant.
For More Information 
Visit their website for more information. You can also follow them on social media:
Details: 67 7th St, Linden, Randburg, Johannesburg | (Tel) 087 655 4480 / 079 455 7117| [email protected]