Where To Play & Watch Cricket In Johannesburg
In the present day, this Johannesburg venue plays host to international cricket in all its forms and its stunning backdrop makes it an important part of any tour for visiting sides. However, the Wanderers isn't as exclusive as might be expected and it can welcome cricketers of all ages and abilities from Joburg and beyond.
The Team Structure
The Imperial Wanderers Stadium, to give the venue its full title, plays host to the South African national team and it's also used by other professional sides. The Highveld Lions are the permanent tenants of the ground and they compete in the 4 Day Domestic Series, the CSA T20 Challenge and the Momentum One Day Cup.
The Lions have enjoyed success in all three cricketing formats with eight titles spread across those three competitions. The most recent title, at the time of writing, came in the 4 Day Challenge when the team lifted the trophy at the end of the 2019/20 season.
But it's not just about professional cricket at this illustrious venue: The Wanderers Club play at many amateur levels here and they currently run seven teams, four on a Saturday and three on a Sunday. The club has recently formed a women's section and, for many years, there have been active junior teams playing here.
Details of how to get involved are available on the Wanderers Club official website. Many players will get on board simply for the sheer fun and enjoyment of playing cricket but they will be following the footsteps of some of the game's greats.
Matters in Hand
The aim for all aspiring cricketers is to play for their country and things are no different at the Wanderers. South Africa have recently been touring the West Indies, playing a series of matches ahead of the T20 World Cup which will be played later this year.
The team will be looking for their first major ICC trophy but they're not expected to claim honours at the end of the tournament. Sports betting companies linked to sbo.net list South Africa as mere seventh favourites in a market where India and England start as joint favourites.
Key players such as Quinton de Kock, David Miller and Rassie van der Dussen will be aiming to upset those predictions when the competition starts at the UAE in October. As the weeks and days close in, sbo.net will adjust their odds based on results from matches around the world. News updates and opinion articles will also appear for those who want to be better informed ahead of the World Cup.
Finally, any readers interested in taking things a step further can find a range of sportsbooks with a selection of funding options. Many of those outlets will also quote a series of welcome offers and promotions.
Backing your team can be another way in which to enjoy cricket and this is a promising website with lots of useful information. At a playing level, there are more options available beyond the Wanderers.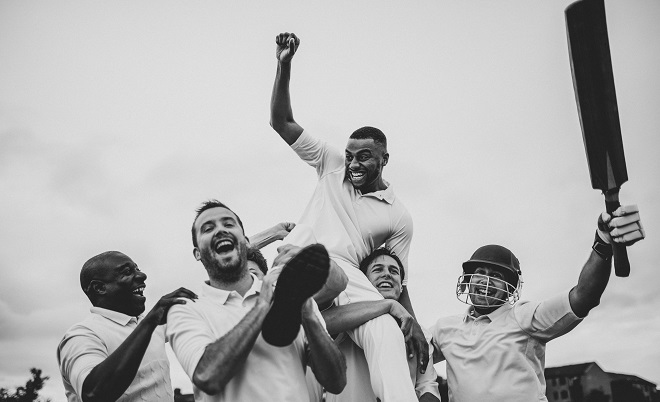 Ongoing Schedules
Cricket is played across Johannesburg and there are many other clubs who are looking for players ahead of the new season. The Country Club is another likely location where two teams, the Goblins and the Staggerers, are located.
If playing the game isn't your thing at the moment, there's lots of top class cricket to watch across the season. With venues hopefully opening to full capacity, a packed schedule is already in place for the new first class and limited overs campaign.
Recent news has confirmed the next set of fixtures for the World Test Championship. South Africa have 15 games to negotiate between 2021 and 2023 and these will include home series with India, Bangladesh and the West Indies.
Those tests will inevitably include some limited overs games, possibly in both ODI and T20i formats. Whatever you want in terms of cricket, Johannesburg will continue to be an important hub and the Wanderers Stadium will doubtless take its fair share of games across all upcoming tours.