Bringing Little People To The Theatre 
The Peoples Theatre in Braamfontein has been bringing world-class children's theatre to the stage for over 20 years, spearheaded by theatre and television veterans, Keith Smith and Jill Girard. The Peoples Theatre produces four full productions each year, often bringing classic fairy-tales to life. While their theatre is geared for children aged 3 - 12, The Peoples Theatre also keeps parents and older siblings in mind. Providing a fantastic experience for young and old, this tiny theatre on a hill is vital to introducing children to the arts.
The Peoples Theatre works in close association with schools across Johannesburg. Nearly 80% of their audiences who come to see a show with their school would not have otherwise been exposed to theatre. Welcoming in children from diverse backgrounds and socio-economic experiences, the Peoples Theatre opens up a world of magic and wonder to all.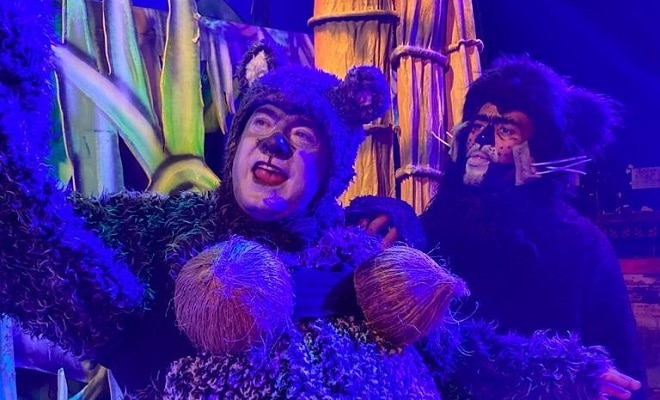 Family Time
Taking your child to the theatre for the first time can be an incredible bonding experience. Watching their face as the story unfolds just metres away is pure joy. Why not take some time during the upcoming autumn school holidays and treat the kids to a day out at the Peoples Theatre? From Sunday, 08 March 2020 to Sunday, 26 April 2020, the theatre presents Disney's The Jungle Book Kids! This fantastic musical adventure is based on the 1967 film and features all your most loved songs. Join in on The Bare Necessities, I Wanna Be Like You and many more. The Jungle Book Kids is the ultimate family-fun adventure. Book your tickets now to avoid missing out!
When Is It?
The show officially opens on Sunday, 08 March 2020 and runs until Sunday, 26 April 2020. 
Show times:
Monday - Friday at 09:00 and 11:00.
Saturday and Sunday at 10:30 and 14:30.
Where Is It?
The People's Theatre, Joburg Theatre Complex, 33 Loveday Street, Braamfontein, Johannesburg.
How Much Is It?
Tickets cost R145 per person for the general public, or R100 per person for members of the Peoples Theatre Kids Club. Book your tickets by contacting 011 403 1563/2340 or via email at [email protected]
Coming Soon...
The Peoples Theatre recently announced their lineup for the rest of the 2020 season. You can expect big things as Peter Pan Junior and Disney's The Little Mermaid Junior take to the stage in June-July and November- December respectively. As always, the Peoples Theatre are sure to deliver their unique brand of fun for all ages, with sing-alongs, stunning sets and stellar casts. Keep an eye on their Facebook page for updates on upcoming shows!
Become A Kids Club Member
Kids Club members receive a number of discounts on tickets, as well as special benefits. With over 3000 members, this kiddies theatre club is well worth signing up for. Here are some of the nifty benefits that come with being a member:
Receive a free ticket when making a booking for the production closest to your child's birthday.
Reduced rates - the ticket costs are: R100 for the member and R120 for family and friends who come along to see the show, as long as the member pays on collection of the tickets.
A regular newsletter updating you on upcoming productions, as well as other special offers.
The yearly membership fee is just R120. If you would like to become a member of the club, click here.
For More Information
Visit their website for more information. Or, you can follow them on social media:
Facebook - facebook.com/PeoplesTheatre
Twitter - twitter.com/peoples_theatre