Ignited Is A Must This Winter!
Gold Reef City is warming up this winter with a fiery new dance extravaganza, Ignited. This music and dance spectacular will take centre stage at The Lyric Theatre from Friday, 24 May 2019 until Sunday, 16 June 2019.
Ignited promises a night to remember, featuring spectacular costumes, fiery dance routines, and jaw-dropping performances by talented singers, Tracey-Lee Oliver and Nigel Morkel, who take the lead roles in this phenomenal show.
A Little Bit About The Show's Leads
Twice nominated for her performance as Deena Jones in Dreamgirls, Tracey-Lee Oliver has also blown audiences away in Motown and Knights of Music at Gold Reef City. Having worked as a session musician and casino entertainer, as well as competing in Project Fame (M-Net), Afrikaans Idols (KykNet) and, most recently, The Voice (M-Net), she is firmly on the road to stardom.
Capetonian, Nigel Morkel, is a talented dancer, singer, songwriter and actor. After studying drama at John Vander Ross in 1994, he was a member of PIC and Gods Disciples Gospel bands in 1995, became a Coca Cola Popstars finalist in 2002 and moved on to become a member of the nationally acclaimed band, Afro Z. Notably, he shared the 2004 International Hip Hop Championship trophy.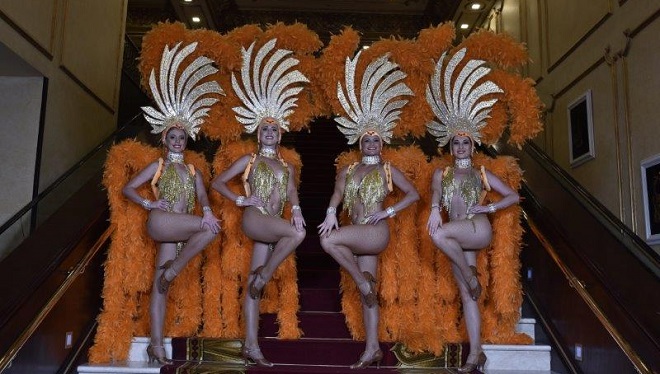 When Is It?
Ignited will be taking to the stage from Friday, 24 May 2019 - Sunday, 16 June 2019. 
Show times are as follows:
Friday - 20:00
Saturday - 14:30 and 20:00
Sunday - 14:30
Where Is It?
The Lyric Theatre, Gold Reef City, Northern Parkway And Data Crescent, Ormonde, Johannesburg.
How Much Is It?
Tickets cost R100 per person and can be bought at www.goldreefcity.co.za or Computicket. Reward Cardholders can save from 10% on ticket purchases.
For More Information
For more information about Ignited at the Lyric and Gold Reef City's other offerings, visit www.tsogosun.com.
You can also contact them on 011 248 5000.
Don't forget to give them a like or follow on Facebook, Twitter and Instagram to stay up to date with the latest events, offers and news.