A Little Bit Of History 
Most of us know Mike's Kitchen as a well-established family restaurant chain. However, their branch in Parktown has a little more history to it. The building, known as Eikenlaan, was completed in 1905 for photographer and land developer, James Goch. Later, the mansion was sold to become the Ennsimore Residential Hotel. Fast forward to 1978, the building was under threat of demolition to make way for the M1 motorway. In stepped the management of Mike's Kitchen and the Parktown Heritage Trust to save this historic landmark. With 12,000 public and media signatures, they managed to save the building, transforming it into the familiar family-friendly restaurant it is today.
Today, Mike's Kitchen Parktown remains one of only two Randlord Mansions, which can be viewed freely by the public. It also still houses the original stained glass windows, high pressed ceilings and balustrade. Common myth says that the mansion may be haunted, which draws in as many visitors as the generous menu. If you have time to spare over the holidays, bring yourself and the kids for a bite to eat. It's the perfect spot for late breakfast, tea or even a special family dinner.

A Spot Of Breakfast 
One of the highlights of my university experience was brunching at Mike's Kitchen Parktown with friends. Taking ourselves on a short 'adventure' from Braamfontein to Parktown, this was a test of our new-found adulthood. Now, I must disclaim that Mike's Kitchen Parktown is almost always packed to the brim. If you want to avoid a lengthy wait at the bar for a table (and a serious struggle for parking), book in advance! You can choose to sit inside the old heritage building, but we preferred the luscious outdoor setting. Under the shade of trees, with the smell of blossoms in the air, this place hearkens back to its heydays of croquette on the lawn and afternoon teas.
The staff at Mike's are abundantly friendly and will often make time for a quick chat in between taking down orders. While their breakfast menu has changed slightly since my days of 'adventure', they still offer all the good old classics, from Eggs Benedict served with a choice of hickory ham, bacon or salmon, to a hearty South African brekkie of eggs, bacon, boerewors, a burger patty, mushrooms, grilled tomato and toast. They also serve vegetarian options and delicious bowls of oats for the health conscious. Served with a warming coffee or cheeky Mimosa, this is brunch at its very best.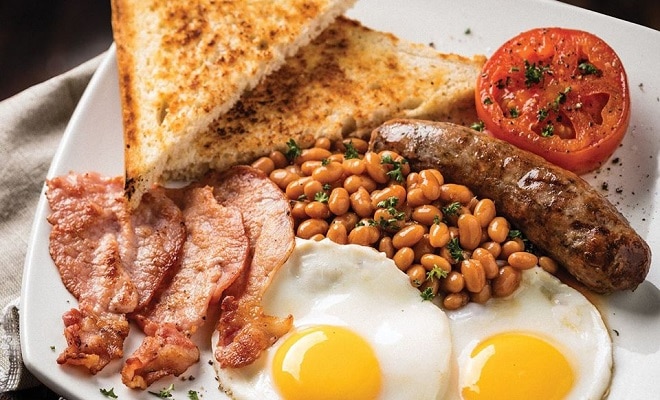 Gourmet Grub
The remainder of the Mike's Kitchen menu is too extensive to list here. However, I will mention their signature hamburgers and boozy shakes. Mike's burgers are hearty and packed with flavour. Choose your patty from a selection of pure beef, falafel, soya, chicken breast or lamb. You can then keep it simple with a Classic Burger or go all out with their Jawbreaker - two patties, served with cheddar and mozzarella slices, onion, tomato, gherkins, avo, lettuce, bacon and topped with three golden onion rings!
What goes better with a messy hamburger than a thick, sweet milkshake? A boozy concoction of ice cream and spirits, of course! Inspired by traditional South African desserts and drinks, these milkshakes are a must-try. I recommend the Loslyf Melktert - a vanilla milkshake with a kick of vodka and Mike's secret milktart ingredients.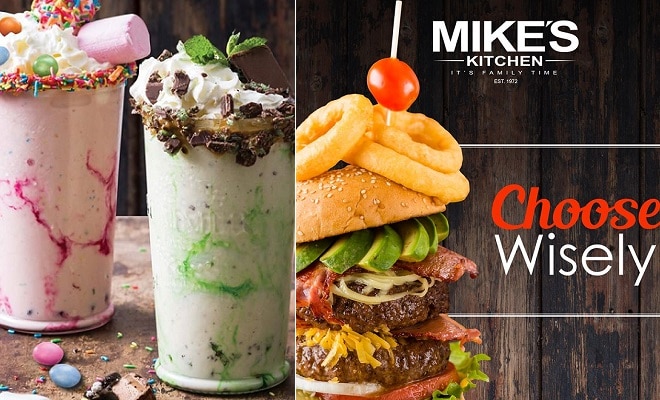 For More Information
Visit the Mike's Kitchen Parktown website for more information about their heritage and menu offerings.
Details: No 15 St. Andrews Road, Parktown, Johannesburg | 011 484 2688 | [email protected]