Italian restaurants in Joburg are all over the show. No matter which corner you turn, you will find pizza and pasta galore... but not all of there are worth your time or hard-earned cash. With that said, come with us as we take you on a curated tour of the best Italian restaurants in Joburg.
La Trinita
If you're a fan of authentic Italian food, there's no better place to get it than at Ristorante La Trinita in Kyalami. Run by a mother and daughter team, it really is a gem of a restaurant. If ever you go back more than once, both these women will recognise you immediately and Lala, the daughter, will be able to remember exactly what you ate when you first paid them a visit (even if you go back 100 times after that).
Nonna Mia's Kitchen
Nonna Mia's Kitchen is known for their delicious pizza, so when you pay them a visit, this is your best bet. They come in various sizes – six, eight or 24 pieces – which will satisfy your craving for something warm and cheesy from the first bite.
Pronto
Situated in the Colony centre, Pronto is a wonderful Italian restaurant that serves breakfast, lunch and dinner. The food is fantastic, so it's definitely recommended that you go all out and order a starter, main and dessert – just be sure to arrive hungry, so that you've got room for everything!
Old Town Italy
Old Town Italy has opened up shop in Johannesburg! Situated in Jamie's Italian's old spot at Melrose Arch, Old Town Italy offers a deli-style cafe, a sit-down restaurant, and a little corner shop all in one. The Old Town values, regardless of being considered old-fashioned, are held in high regard. The brand's foundations were built slowly; forged by skill, fortitude, passion and dedication. This celebration of Italian culture dotes on creating a close-knit, family atmosphere. Old Town Italy strives to restore the qualities of personal attention and building meaningful relationships through hearty smiles, high-level product knowledge and providing sound advice generously.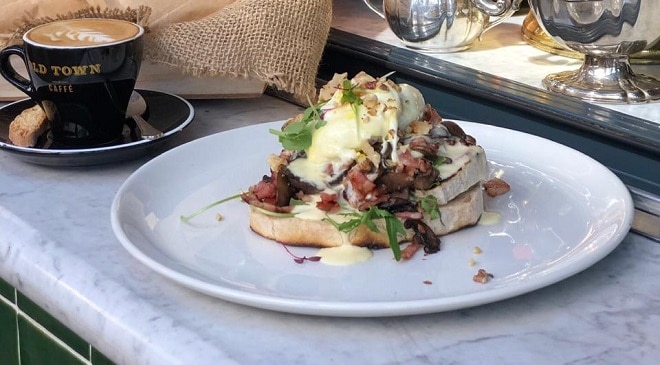 Super Sconto
Super Sconto is a family-run restaurant and supermarket where you can pick up all kinds of goodies. The upstairs deli section is where you can find what's arguably the best sandwich in town: pick a freshly baked panini (small or large) and choose your toppings from the deli counter. Super Sconto also has daily pasta specials, so be on the lookout for those. They're only open for breakfast and lunch, so just keep this in mind the next time you're thinking of heading over.
Trattoria Renato Pizzeria
Trattoria Renato Pizzeria is a homely restaurant as authentically Italian as they come – it almost feels like you're in the middle of Italy. When deciding on what to devour, always start with their basic salad – it's super-simple yet a must-have to whet your appetite. Next, check out the specials board for something different that might just catch your eye, and it'll be well worth it!
Gemelli Cuccina
Gemelli Cucina Bar is a popular spot in Bryanston where you can treat your taste buds to everything from pasta and meaty dishes to prawns, chicken and so much more. What's great is that, when it comes to pasta, if you want to share with your table, you can order family-sized bowls. A little bit of everything sounds pretty great to us!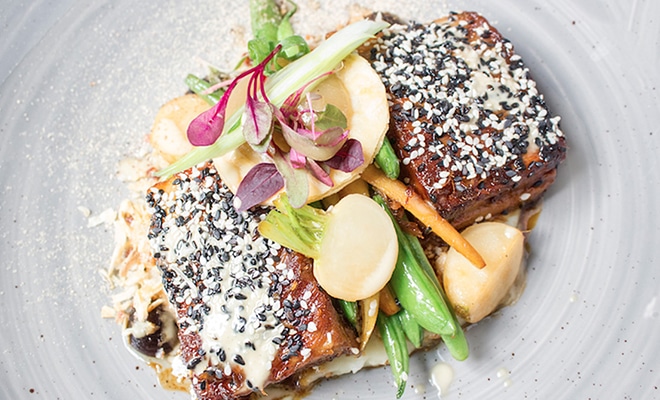 Casalinga
Are you looking for Italian restaurants in Joburg that's not quite within the city? We've got you! Situated in the stunning Muldersdrift area, Casalinga, a fabulous Italian eatery, is perfect to visit for a long, leisurely Sunday lunch spent admiring the country scenery. Why not take the whole family along and make a day of it?
Luca's
Luca's does real Italian, and it does it well. Whether you're in the mood for pizza, pasta or even a main meat dish, you'll find what you're craving for at this place. Whatever you decide to order, just be sure to leave some space for dessert – let's just say that the tiramisu comes highly recommended.
Café Del Sol And Café Del Sol Botanico
By far one of our favourite Italian restaurants in Joburg, Café Del Sol is a well-known family-run Italian establishment that only produces top-notch food – they don't have a stellar reputation for anything, you know. It's safe to say that, no matter what you order, you won't be disappointed. This goes for both branches – Café Del Sol and Café Del Sol Botanico. P.S. Both restaurants are winners when it comes to celebrating special occasions.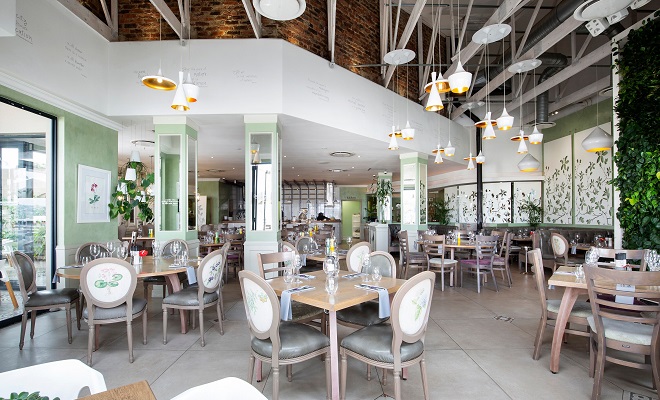 Know of other great Italian restaurants not mentioned above? Let us know below!
Remember that our "Top Picks" are not paid for and are compiled at the discretion of the journalist. We only write about what we love.