Wine culture in Joburg just got a whole lot more accessible with South Africa's very own curated online wine store. The Good Wine Shop brings the very best of the Cape winelands direct to the city. Stocking a wide collection of lesser known and experimental wines, The Good Wine Shop is a connoisseur's dream. Hand-sourced from 'behind the cellar door', their wines will have you dizzy with excitement. You can expect to find small-batch collections, limited-run cellar experiments, maverick 'concoctions' and plenty more here.
The Good Wine Shop distinguishes itself from supermarkets and liquor stores by offering customers a selection of unlikely bottles, many of them award-winning batches. Cultivating a country-wide wine community, their website features blog articles on the best wines of the season, how to truly appreciate the flavour notes of your wine and helpful recipes to cook up sumptuous feasts paired with your wines. You can also sign up to their monthly newsletter for the latest in events and discounts.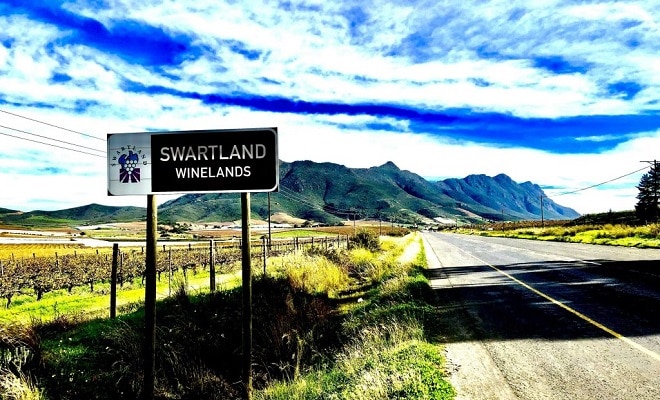 Wine Regions
The Good Wine Shop supplies wines strictly from the Western Cape region. However, their range is diverse, offering samples from throughout the Cape. From historical Stellenbosch to the up-and-coming areas of Swartland and Darling, there is a taste of Cape magic in every bottle. Of course, The Good Wine Shop partners with some of the most well reputed estates and wineries, including Waterford Estate, The Foundry Wine Collection, Raised by Wolves and Cape Rock Wines. Overall, wine lovers are spoiled for choice here. With that said, let's take a look into the 2020 summer collection, shall we?
Sunsets and Rosé
What's better than sipping a chilled glass of rosé on a warm summer's evening? Not much, we think. The experts at The Good Wine Shop recommend blush and orange wines for the 2020 summer wine season. Much lighter and lower in alcohol than winter wines, rosés and Blanc de Noirs provide refreshment without the unnecessary hangover. While the typical pink rosé is still on the bill for 2020, The Good Wine Shop are super excited about orange wines - wines made from white grapes with more time on the skins, which adds more colour to the wine, hence the orange hue.
Our top picks from their 2020 summer collection include the Artisan Collection "Beulah" NV MCC by Snow Mountain - beautiful bubbles from traditional Chardonnay and Pinot Noir grapes with secondary fermentation in the bottle and 24 months on the lees, have created a wonderful mousse of grapefruit and watermelon, overlaid with a savoury biscuit on the pallet, perfect for afternoon picnics or sundowners.
https://www.instagram.com/p/B5NYK7MgYct/?utm_source=ig_web_copy_link
The Good Wine Shop also has great deals on special and mixed cases this season. The limited edition Painted Wolf Den Mixed Case comes with 2 x Sauvignon Blanc, 2 x Pinotage Rosé and 2 x Pinotage red wines. This way, you can please everyone at the Christmas dinner party or family get-together.
While you're at it, add the Mixed Christmas Box to your shopping cart. With this limited edition box of 12 fine wines, expertly curated by The Good Wine Shop, you will receive:
Red wines
Thelema Mountain Red (2 x)
Waterford Pecan Stream Pebble Hill (2 x)
Bruce Jack Pinotage Malbec (2 x)
Painted Wolf Peloton Rouge (2 x)
Ataraxia Serenity Red (1 x)
White Wines
Thelema Sauvignon Blanc (1 x)
Waterford Pecan Stream Chenin Blanc (1 x)
The Berrio Sauvignon Blanc (1 x)
This is the ideal holiday gift for wine lovers!
For More Information
The Good Wine Shop delivers nationwide. You should receive your order within three to five days from payment. Orders over the value of R1500 will be shipped for free.
Visit The Good Wine Shop online to find out more about their collection of Cape wines and get ordering!
You can also follow them on Facebook or Instagram for updates on specials.
Details: [email protected]