Matcha Green Tea
This strong tea is very high in antioxidants, which are mainly responsible for protecting your cells and compounds from pollutants and damages.
You can get it here!
Red Clover Tea
Have you heard of this herbal tea before? It's fantastic for reducing symptoms of PMS and menopause. It also helps improve sleep, strengthen bones, and reduce depression.
You can get it here!
Rooibos Tea
A South African favourite, Rooibos tea contains polyphenols that are antiviral, anti-inflammatory, and have anti-mutagenic properties. This tea is also excellent for giving your immune system a boost.
You can get it here!
Cinnamon Tea
Our favourite spicy tea, loaded with antioxidants as well as impressive antiviral, antibacterial and anti-fungal properties, cinnamon tea is a wonderful remedy for many ailments. It can even help you manage your weight.
You can get it here!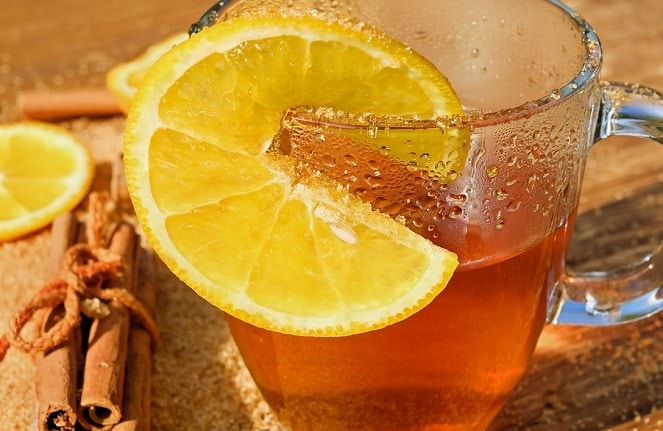 Chamomile Tea
Broadly known as the 'bedtime soother' due to its amazing effectiveness on insomnia, chamomile tea is also fantastic for simply calming your mind and body when you're feeling stressed out.
You can get it here!
Ginger Tea
A well-known natural remedy for cold, fever, aches and pains, ginger tea is also effective at killing off infections during early stages due to its warming and antibacterial effects.
You can get it here!
Peppermint Tea
We seldom start our morning without a cup of this minty tea. It's helpful for relieving nausea and vomiting, and also helps break down fat in your digestive system by stimulating bile production in your gallbladder.
You can get it here!
Fennel Tea
A widely-used natural remedy for digestive issues like bloating and cramping, fennel also helps your body detox thanks to its super diuretic quality.
You can get it here!
Marigold Tea
Often used to heal infections and cuts, marigold tea boasts serious antimicrobial and anti-inflammatory properties. It can also help clean out gut and tooth infections if you drink it regularly enough.
You can get it here!
Dandelion Root Tea
Bursting with vitamins and minerals, just one cup will add a huge dose of healing properties to your diet chart. Dandelion root tea also helps cleanse your liver and ensures a healthy digestion cycle.
You can get it here!