Attention Gentleman, here's something awesome for you to take a look at. The vibrant area of Parkhurst is home to a man cave that oozes style and fashion. Let's discover Tailor Me.
Why Tailor Me?
Fashion is a great way to express yourself. And lads will find all they need at Tailor Me.
Tailor Me prides themselves in making one-of-a-kind-suits. Nothing makes you feel more confident than knowing you have exclusive style.
Their material choices are curated to provide top quality.
Defining Your Signature Look
Men are finding their voice in fashion, by dressing up and expressing themselves.
Tailor Me offers specially crafted suits that are personalised to your style. It's a journey to creating the ultimate masterpiece.
Help Is On The Way
This spot is every gentleman's dream. Whether you are a classic, modern, quirky or undefined man, Tailor Me is your man cave. Here, you will be able to go on a personal journey of crafting a suit that defines you.
Threads
Tailor Me designs and tailors suits that are unique. Their clothing is innovative and they always strive to produce fashionable suits that will have everyone talking.
They focus not only on the clothing, but on creating garments just for you. Not only is their apparel made for you to wear, but also to tell a story of who you are.
How To Get The Thread?
Step 1: Make an appointment.
Step 2: Have your initial fitting - this is where you choose the cuts, materials and colour and have your measurements taken.
Step 3: Tailor Me will start crafting your garments. They handcraft every piece to perfection. This takes roughly five to six weeks.
Step 4: Get your final fitting.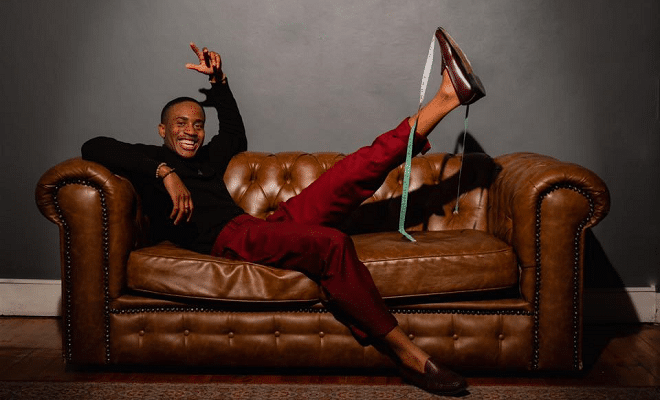 Go on! Claim your style.