Waterfall is the ideal place to visit for some first-class retail therapy. Home to the iconic Mall of Africa, Waterfall is one of the city's prime shopping destinations. Come and explore with us as we take a closer look at Waterfall's many fabulous retail centres and all they have to offer.
What Are You Looking For?
Shopping Centres & Malls
Wholesalers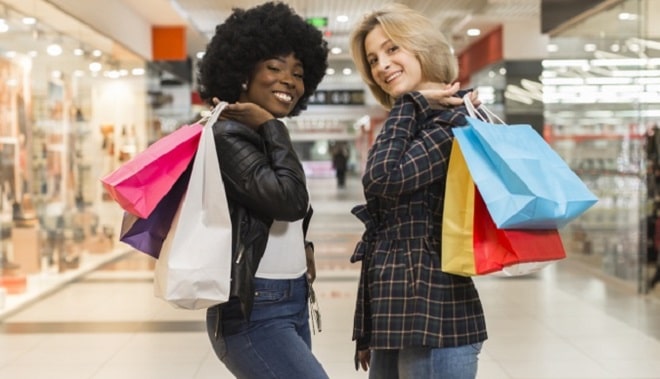 Shopping In Waterfall: Centres & Malls
The Mall of Africa is largest single-phase mall in Africa. The mall features over 300 local and international flagship stores including, Maxhosa, H&M and Versace. The Mall of Africa also offers local foodies over 25 restaurants to choose from, as well as several exciting pop-up stalls. Come and enjoy a truly unique African shopping experience at this world-class retail centre located right in the heart of Waterfall Estate.
Visit the Mall of Africa.
Residents of Waterfall Estate are treated to the ultimate convenience at Waterfall Corner shopping centre. This family-friendly retail precinct offers all the essentials you could need from their popular anchor stores, Checkers and Woolworths Food. There are also a variety of trendy eateries situated at the centre, including La Parada, Daruma by Oskido, Life Grande Café and Hussar Grill. Bring the family for a bite to eat; you'll feel right at home at Waterfall Corner.
Visit Waterfall Corner.
We all need a break from the hustle and bustle of the city ever now and then. Take a leisurely visit to the Waterfall Wilds Lifestyle Centre to escape and recharge. This is a retail destination unlike any other in Waterfall. Surrounded by grasslands and with a picture-perfect view of the Jukskei River, Waterfall Wilds Lifestyle Centre offers you a most tranquil shopping adventure.
Visit Waterfall Wilds Lifestyle Centre.
Get your daily essentials at Polofields Crossing shopping centre. Their anchor stores include Spar, West Pack Lifestyle, Clicks, Pick n Pay Clothing and Mr. Price Sport. Pop by to stock up on your weekly groceries and cleaning products. Polofields Crossing is also home to Waterfall's first Manaka coffee shop and an assortment of other tantalising foodie hot spots.
Visit Polofields Crossing.
Conveniently situated just off Woodmead Drive, at the convergence of the M1 and N1 highways, Woodmead Retail Park is a must-visit for avid shoppers. The centre boasts over 75 stores, including a Pick n Pay Hypermarket and a full-line Woolworths, as well as popular fashion outlets such as Factorie, Cotton On and Mr Price. There is free parking too, so what are you waiting for?
Visit Woodmead Retail Park.

Shopping In Waterfall:

Wholesalers
On the hunt for a bargain or two? Visit Woodmead Value Mart to get your hands on the best deals from major brands. Woodmead Value Mart is home to the popular Flower Spot - a one-stop shop for flowers, party décor and party supplies for kids. There is ample free parking too, so you can spend as long as you like shopping for superb offers.
Visit Woodmead Value Mart.
Nothing beats a good bulk buy. Pop by Makro Woodmead to find the very best in appliances, homeware, electronics, office furniture and groceries. This store has over 55 000 products in stock, so you'll be hard-pressed to walk out empty-handed. Don't miss out on their amazing specials!
Visit Makro Woodmead.