Rush eSports 2018 is set to take place at the Sun Arena at Time Square in Pretoria from 29 June to 01 July 2018.  The Rush eSports event will host a range of competitive tournaments for casual gamers and eSports fans to watch or participate in, as well as give visitors the opportunity to experience the thrilling world of competitive gaming live.
Vodacom 4U has come on board as headline sponsor and has dedicated to host three major tournaments at Rush eSports 2018 on PC, console, and mobile platforms across three impressive eSports stages.
Triple Tournament
Fortnite 1 vs. 1 on mobile
FIFA 18 1 vs. 1 on PS4
CS:GO 5 vs. 5 on PC
Hardcore gaming hardware manufactueres, MSI will be sponsoring two tournaments.
MSI Quake Cup 1 vs. 1 on PC
MSI Shenron Cup – Dragon Ball FighterZ  - 1 vs. 1 on PC
Registrations for these tournaments are now open on www.rushesports.co.za.  Entrance to any of the tournaments is free for competitors, although spectators supporting the players will be required to pay an entrance fee.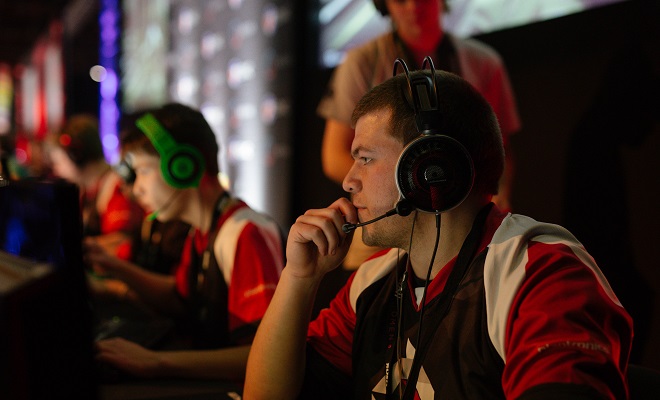 If you're a professional esports player, someone who just wants to have fun and see how good you are, or even a parent looking to find out more about your child's obsession, Rush will have something for you.
So come and experience the energy and excitement of live esports first-hand!
When is Rush 2018?
29 June – 1 July 2018
Friday: 10am-7pm | Saturday: 9am-7pm | Sunday: 9am-4pm
Where is Rush 2018?
Sun Arena, Time Square, Pretoria
How do I buy tickets to Rush 2018?
Tickets to Rush are on sale now at all Computicket outlets countrywide and online. Tickets will also be on sale at the door.
Day Pass (valid for entry for one day only): R60
Weekend Pass (valid for entry for all three days): R100
How do I stay connected?
To stay up to date with all the Rush announcements and additional info, follow us on Facebook, Twitter, Instagram, subscribe to our YouTube channel NAG or go to www.rushesports.co.za.
You can stay #connected with Vodacom 4U here: Twitter, Facebook and Instagram.
#rushesports2018
#connected
Companies interested in exhibiting at or being a part of Rush can call 011 704 2679 or email [email protected].
Check out Rush eSports 2017 below: