Newtown is renowned for its cultural and entertainment offerings, but did you know that there are also a variety of top class restaurants in the area? The next time you're in Newtown looking for a bite to eat, stop by one of these eateries:
What Are You Looking For?
African
American & Fast Food
Asian
Steak & Grill
Coffee Shops & Cafes

African
Black Ant Lounge is a live music venue and African-style restaurant. They serve traditional shisanyama served with hand-cut potato chips or home-style pap, and your choice of salad or side veggies. Come and enjoy a round of drinks with friends at Black Ant Lounge on a Friday evening. This might just become your regular weekend hangout.
Newtown is fondly known as "jazz town" and there's no better place to celebrate that heritage than at Niki's Oasis Jazz Restaurant. They host weekly jazz sessions, bringing you only the best in music and entertainment, as well as scrumptious soul food. Tuck into a hearty African-style meal while you soak up the sounds of Newtown. It doesn't get any more authentic than this.
Visit Niki's Oasis Jazz Restaurant.
There's nothing more that we South Africans love than a good flame-grilled chicken dish. Galitos offers exactly that and a whole lot more. Situated at Newtown Junction Mall, Galitos is the place to go for fiery, Mozambican-inspired grub in Newtown. The next time you feel that hankering for spicy, sumptuous grilled chicken, visit Galitos. It's an absolute must.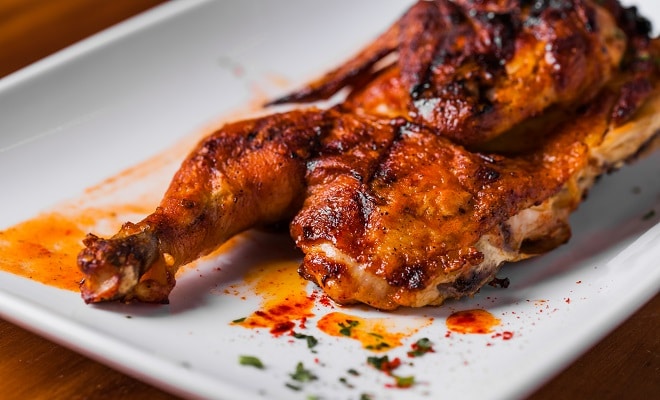 American & Fast Food
Sometimes all you need to quell your hunger is a good old McDonald's burger and fries (and a McFlurry, of course). Pop by McDonalds at Newtown Junction Mall to satisfy all your fast food cravings. You'll get a bang for your buck with their awesome deals and combo meals, so the next time you're in a pinch and starving for good food, look no further than here.
How about a spicy Mexican fiesta to keep those hunger pangs at bay? Mochachos Chicken Fiesta is a family favourite, offering Mexican-inspired feasts and yummy treats. Whether you like your chicken mild, spicy or super-hot, Mochachos has a flavour for you. Treat yourself and the family to a full chicken with an assortment of sides from Mochachos Newtown. It's the perfect weekend spoil.
Asian
Newtown has a great history of multiculturalism and diversity. Visit Newtown Sushi Grand to experience Asia right in the heart of Africa. This upmarket restaurant serves the best sushi and Asian cuisine north of the Nelson Mandela Bridge. They also offer contemporary dining options such as wraps and pizza. Bring your friends round for a few cocktails and some tasty food at Newtown Sushi Grand as soon as you can.
Steak & Grill
Capello stands above the rest as one of Newtown's most popular and well known eateries. Located on the piazza at Newtown Junction Shopping Centre, Capello is almost always bustling with patrons. Their menu features a delectable array of Mediterranean and African-inspired steaks and grills. This is a tear and share kind of restaurant, so make sure to bring your mates along with you for a fabulous time and a fantastic meal.
Coffee Shops & Cafes
There's nothing quite like a classic Wimpy brekkie. Visit Wimpy at Newtown Junction Shopping Centre to travel back in time to your childhood. Grab a full South African breakfast, a hearty hamburger or a lip smacking Wimpy milkshake. This is comfort food done right, so make sure to stop by on your next trip to the mall.