Everyone has their preferences when it comes to their pregnancy, but there is one thing that has ladies find a commonality which is why we have to discuss Pregnancy Yoga And Fitness Classes In Joburg.
Pregnancy is different with every woman and everyone has a different story, some say that their experience was quite easy until the part where they had to give birth and others will shorten their answer to "my feet were always swollen". However, one thing that women find as a common discussion is fitness, weight and clothes. Some lack in a certain area where others find as a strength, this can range from eating habits, clothes not fitting or not feeling so beautiful.
Sometimes ladies stop doing a lot of their habitual to do's, this includes fitness but this you don't have to stop and yes, there are some misconceptions that you cannot exercise or do yoga when you are pregnant. Honestly, with the right precautions and the right amount of exercise, you can definitely do it and have the hot mommy body.
Times have changed and mothers-to-be are taking charge and choosing to maintain health and fitness while pregnant so today we going to look at some amazing Pregnancy Yoga And Fitness Classes In Joburg.
Where To Get Fit Mamma
Conscious Birth
At Conscious Birth, they focus specifically on moms and the baby. They explain all the do's and don'ts, what to expect and how you can better yourself in strength and fitness as a mommy-to-be.
Their yoga classes also allow for you to have a community of other ladies to support you and feel at ease. Their services also extend to the baby, they have a class called "Moms and Babes Yoga" which allows you and your little one to engage in a bonding session.
Yoga Warrior

 
Yoga Warrior is one of the yoga studios that have a variety of yoga classes which includes pregnancy. They have classes for moms that are expecting on Wednesdays and Saturdays.
They also have package rates which are a bit cheaper. They also boast with classes that really cater for the family, so mom and dad can have a session with baby (this includes mommy and toddler classes too).
You can find them in Rosebank.
Genesis Maternity Clinic
If you are searching for a place that will just understand what you need when you don't, then you have found it. The Genesis Maternity Clinic offers really inspiring classes for the expecting fit mama.
Their classes range in pricing depending on what your are looking for specifically. Holding their classes on Tuesday and Thursdays for an hour 15 minutes, the pregnancy short memory syndrome can be beaten - just remember that class is on the 2 T's.
Just to add onto the fitness excitement, they also have a lot of birthing options that they can assist you with. You can find them comfortably situated in Saxonwold.
Yoga Mama
Yoga Mama is all about mom care and baby care, allowing for mothers to really explore their bodies and learn more about themselves.
Their Pregnancy Yoga Classes include joint exercise, breathing as well as gentle stretching. They encourage mothers to do yoga for the benefit of both mom and baby - they guide you through all that you need to know.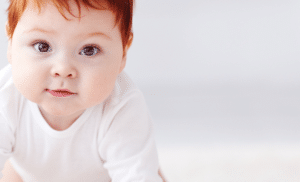 BabyGym
Your baby is getting old enough to start grabbing stuff and learning new things, but you don't know what they can and can't do. BabyGym has got your back!
BabyGym is all about stimulation the natural development of the baby. They have an awesome movement programme that encourages the baby's physical, emotional as well as mental strength. This is a great opportunity for mom and/or dad to learn more about their little one.
Why You Need To Continue Exercising Mama?
It is really good for blood circulation
Lowers blood pressure
Aids relaxation
Improves mobility
And allows you to maintain your body strength and fitness
Great for birthing preparation through breathing exercise
So here we are, moms, all clued up and ready to hit the fitness classes.