Whether you're looking to do some grocery shopping, eager to catch the latest blockbusters on the big screen or simply just want to treat the family to a fun day out filled with arcade games and ice skating, Northgate Shopping Centre is just the place, offering a convenient and safe environment for all ages. Over the years, Northgate has become a one-stop retail, entertainment and dining experience that's sure to delight. Take a stroll through their wide selection of stores and spoil yourself with something special, grab a seat at one of their lovely restaurants, and maybe even spend the afternoon finding your skating legs at the ice arena. There's something for everyone at Northgate Shopping Centre.
What Are You Looking For?
Shopping
Restaurants
Attractions
Movies
Services
Parking
Trading Hours
Contact Details
Shopping
You'll be spoilt for choice with the wide variety of stores available at Northgate Shopping Centre. Their selection of stores offer shoppers plenty of products, services and spoils, ranging from audio and electronic, clothing and footwear, health and beauty to home and décor, art, specialty, sport and outdoor, kiddies fashion and so much more! You're bound to find everything you're looking for within Northgate's 90 000m² retail space. A few stores operating within the centre includes Sportscene, Verimark, The Crazy Store, Party City, Baby City, American Swiss, Sheet Street, Perfect 10 Salon, Rage, Queenspark, Lovisa and Edgars.
Explore Shopping at Northgate Shopping Centre.
Restaurants
Feeling peckish during your shopping spree? Or would like to sit down with the family and enjoy a meal together? Whatever you're looking for when it comes to grabbing a bite to eat, Northgate is sure to have just the thing. From fast food joints and firm family favourites to everything else in between, there's a variety of flavours, cuisines and delights for you to choose from. Take your pick from Wimpy, Burger King, McDonald's, Spur, Mugg & Bean, Mochacho's, and many more.
Explore Restaurants at Northgate Shopping Centre. 
Attractions
Other than the interesting stores and delicious restaurants Northgate has to offer, they also boast a couple attractions and entertainment activities throughout the centre. Everyone knows and loves visiting the Northgate Ice Arena, directly across from the Dakota Spur. Choose either the day or night session, hire a pair of skaters (or bring your own) and find your skating legs after a few laps around the ice rink. And just a short stroll away from the ice arena is the Fantasia Arcade Centre, where both young and old can play on classic arcade game machines and even try out the newer and flashier game machines. And let's not forget to mention the state-of-the-art Ticketpro Dome, located right next to the centre. This venue houses some of the country's biggest expos, concerts and performances.
Explore Attractions at Northgate Shopping Centre.
Movies
When it comes to movies, Northgate boasts having the only Century Cinemax cinema in the country. Here, visitors can expect to catch the latest blockbusters with impressive state-of-the-art sound and picture for an amazing movie experience. The cinema viewing experience with Century Cinemax is like no other in the country! There's sure to be a movie for everyone, whether you're in the mood for a thrilling animated adventure or something jam-packed with adrenaline that'll have you sitting on the very edge of your seat.
Explore Movies at Northgate Shopping Centre.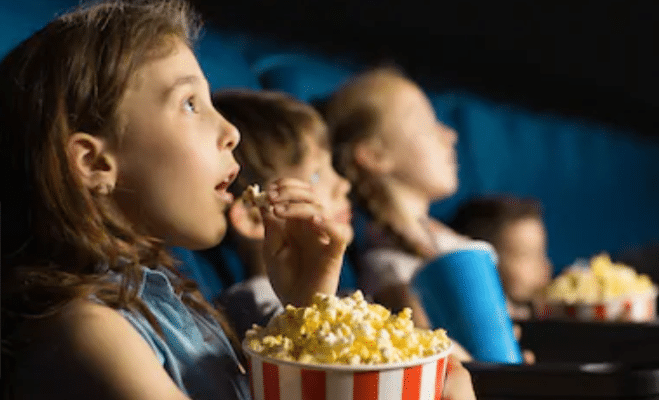 Services
Northgate also offers their shoppers with facilities and services that'll ensure an easy and convenient shopping experience every time you visit the centre. If you're feeling a little overwhelmed when it comes to finding the perfect gift for someone special, why not visit one of their many stores and purchase a gift card? There are no centre gift cards available, but various tenants do offer this option for their store. The Northgate Recycling Centre situated outside Entrance 4 allows visitors to various bins that encourage reducing our waste, reusing where we can and recycling for a greener planet! Also, located at Entrance 8 next to Cotton On is an Indoor Play Area where shoppers can catch their breath and let the kids have some fun.
Explore Services & Facilities at Northgate Shopping Centre.
Parking
When visiting Northgate, you'll get to enjoy FREE parking! There are 4 890 FREE parking bays available for shoppers, which includes 440 shaded, cool basement parking bays. There are also plenty of parking bays allocated to shoppers with a disabled parking disc/permit. Basement parking opening times are as follows:
Sunday to Thursday: 07:00 – 21:00
Fridays and Saturdays: 07:00 – 24:00
Trading Hours
Monday – Thursday: 09:00 – 18:00
Friday: 09:00 – 19:00
Saturday: 09:00 – 18:00
Sunday and Public Holidays: 09:00 – 15:00
Click here for more information on the shopping centre's trading hours.
Contact Details
Website: www.northgate.co.za
Tel: 011 794 1687
Email: [email protected]
Address: Corner of Northumberland Road and Olievenhout Avenue, Northriding, Johannesburg