Just like stocking up on groceries, you also need to stock up on anything you think you may want or need should you fall ill during the pandemic (stress and worry does trigger a weaker immune system). Here's a few essentials and medication musts to add to your medicine cabinet ahead of time to ensure that you don't need to leave your home during the national lockdown.
With mobile devices playing such an important role in everyone's daily life, especially during the pandemic and national lockdown, it makes sense to take advantage of that to improve patient care and engagement. With this in mind, HIPAA compliant texting has become a godsend.
Tissues
This one is obvious, but you can never have too many tissues. When ill with a cold or flu, you can easily go through a box of tissues in a day depending on how severe your symptoms are. So, make sure you grab a few boxes of tissues and store them somewhere until you need them.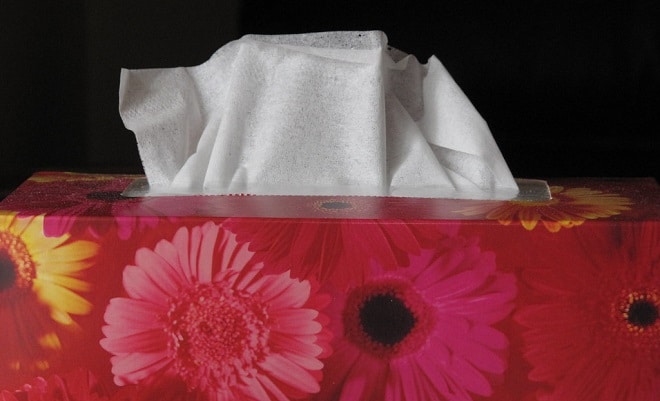 Cough Syrups
When it comes to cough syrups, you need to stock up on two different variants depending on the type of cough you have developed. You'll need a cough suppressant and a cough expectorant. Cough suppressants are used when you're trying to sleep or stop coughing for a short period of time, and cough expectorants help to thin and loosen mucus in the chest so you can cough it up (not the most charming thing to do, but it needs to be done). These cough syrups can be bought over-the-counter. If you need assistance in picking the right one to have on standby, ask your pharmacist or doctor.
Antihistamines
A must-have for any medicine cabinet is a box of antihistamines. Not only are they useful for treating the symptoms of allergic reactions, but they also help relieve the symptoms of colds and flu, including sneezing, itchy or watery eyes, coughing and a runny nose.
Painkillers
It'd best to grab painkillers that contain paracetamol and ibuprofen, as these assist in relieving pain and also help in bringing down a fever should you burn up. There are various different types of painkillers on the market, from Panado and Myprodol to Grandpa and Gen-Payne, so if you can, talk to your doctor to find out which one would be right for you to stock up on.
Nasal Spray
For relief of a burning nose or nasal congestion, a nasal spray is a must for your medication stock pile. These are also available over-the-counter and can be bought in two different forms: a regular spray or a pump spray. If there are a few people within your household, perhaps buy a bottle per family member to ensure no cross-contamination should someone fall ill and need to use the nasal spray.
Hand Sanitiser
We know that finding hand santiser is difficult right now due to everyone trying to take precaution against COVID-19. But if you do happen to find some, do grab a few bottles (please don't panic buy) and store them in your medicine cabinet. These will come in handy should you have to help treat a family member that has fallen ill, to clean your hands after coughing or blowing your nose, or disinfect objects. Your next best bet is to purchase germ-killing soap. Washing your hands for 20 seconds with soap and water is a must.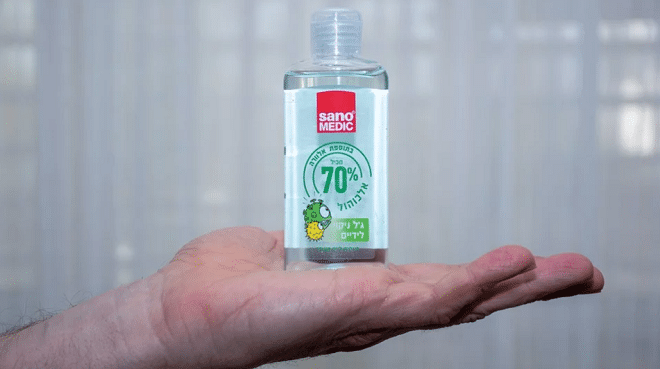 Cleaning Supplies
These will not go into your medicine cabinet, but are necessary to ensure that you keep your home as clean and sanitary as possible should one of your loved ones become ill. Add Savlon or Dettol, bleach and Handy Andy to your cleaning supplies shopping list. Once a day, go through your home, wiping down communal counters, light switches, door handles, taps, etc. to eliminate the chance of passing the virus onto someone else.
Something For The Kitchen
While ill, surely you'd rather sip on a hot cup of tea to help soothe a sore throat or a delicious, hearty soup to provide a little bit of comfort? Visit your nearest grocery store and pick up a few tins of soup, boxes of tea, jars of coffee or even energy drinks to ensure you keep yourself hydrated while nursing your illness.
Where To Get These Supplies
To get all your medication supplies to combat and treat any symptoms that colds, flu, allergies and even COVID-19 may throw your way, take a look at our article on the best pharmacies to save you money.
Also, stop by at Dis-Chem and Clicks.
*We are not medical professionals. Always consult a doctor or pharmacist before starting new medication. 
Stay well, safe and healthy!