Checkers
Checkers launched their meal kits not too long ago. These boxes include a recipe and all the main ingredients needed to make a delicious meal. Pantry ingredients like salt, pepper, water and oil, among others, will be needed for most of the meals. Each week there are several options to choose from including a meat, chicken, fish and vegetarian option. These kits range in price and cooking times. The wide variety of meals makes meal prep and healthy eating much easier.
Woolworths
Woolworths has been a convenient place to shop for quick and easy meals for as long as we can remember. They have always offered hot and tasty pies, yummy microwave meals, pre-made pasta, sandwiches at the ready and delicious rotisserie chicken. The latest of these offerings are their meal kits. Naturally, these are a little more pricey than Checkers, but many a consumer are happy to pay for the Woolworths brand. These kits also include all the necessary ingredients, except common pantry items, and a recipe for choices like Hake Korma, Rib-eye Steak, Mushroom and Pearl Barley and Spanish Chicken and Chorizo.
UCOOK
UCOOK offers 12 menu options a week, which are based on seasonal ingredients. They deliver all the items needed for these meals as well as the recipes. Their kits are divided into three categories, Health Nut, Vegetarian and Easy Peasy. You can choose how many meal kits you want, how many people you want to feed and which day of the week the kit gets delivered. Menu items include dishes like risotto, soup, tacos and curries.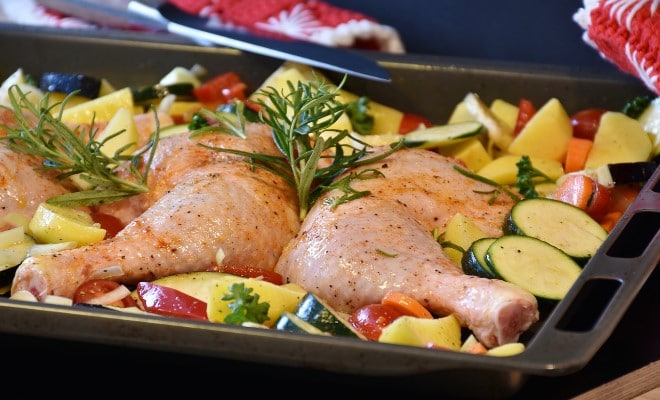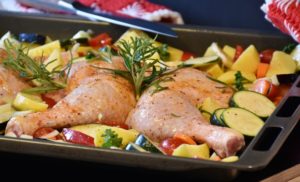 Daily Dish
Daily Dish offers a weekly meal kit which includes ingredients for your choice of three or four meals. You can choose which meals you want for the week, out of their 20 options and you can choose to feed between one, two or four people. Menus include Classic, Family, Banting, Vegetarian and Pork-free dishes. All the ingredients, except pantry items, are delivered to your door in thermally cooled boxes, which they will happily recycle for you.
Like A Chef
This company offers meal kits that feed your choice of two or four people. Each kit contains three meals per person, available in either Classic, Pork-free, Foodie or Wholesome dishes. Before you choose a meal, you can see what ingredients are used and what ingredients you'll need from your pantry, as well as how long it will take to prepare and the level of spice.
DayToDay
DayToDay offers cooler boxes, which are recyclable, containing everything you need to prepare four healthy meals a week. The meals cater to people who are carb conscious, fitness fanatics and don't eat pork. There is also an Express option, containing meal kits that take 30 minutes or less to prepare. And they have lunch sorted for parents, kids and working professionals.