Diamonds are a girl's best friend, or so the saying goes. But we prefer the spice of variety with elements that add a unique touch. Some ladies prefer jewels that speak to their femininity and others want something that embodies their personal taste. But the latest trends lean towards simplicity and detail.
We found jewellery stores where you can get your next piece of shine.
Pandora
Pandora have crafted jewellery that speaks to the fashion forward women who love to jazz up their outfit.
This is the place to find a piece that fits your character. Their charming offerings will make you want to purchase everything in sight.
Pandora has a wide selection of necklaces, charms, rings, bangles and much more!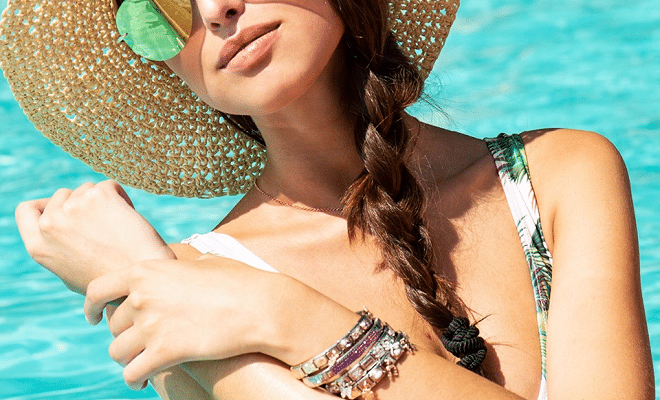 Nomination
Nomination offers jewellery pieces that are the epitome of simplicity, elegance and creativity.
Nomination's founder started by creating bracelets, but ended up creating even more. They have a wide offering of necklaces, earrings and accessories, among others.
They have a unique and quirky design approach, ensuring that each piece has character and pizzazz.
And they have an option to create your own bracelet, giving you a chance to personalise your jewellery to fit your style. This also makes a thoughtful gifting option.
Colette By Colette Hayman
Colette By Colette Hayman brings the best of old and new. With impeccable attention to detail, you can be sure that you will be getting the best crafted pieces.
Colette By Colette Hayman is where you can find your next piece, set in traditional colours like gold and silver with unique design twists.
You can get some of the best gifting items such as bracelets, earrings, rings and chokers.
Adding That Spice
Every lady must have at least one piece of fashionable jewellery to put an outfit together.
We hope you find your shine, ladies!