Why Up-Cycle?
Up-cycling is a term used to describe the process of transforming old clothes or furniture into something new, using arts, crafts and tons of imagination. This trend is gaining traction in 2020, as consumers understand the need to re-purpose their used goods to save water, energy and scarce resources. The 'fast fashion' industry, which encourages shoppers to buy new items of clothing as soon as their old ones go out of style or become worn, is making way for a more sustainable and eco-conscious way of dressing. Get yourself into the up-cycling mindset by digging into those cupboards for old jackets, t-shirts, denims and shirts. Every little bit counts towards making a change.
How To Get Started Up-Cycling
The first step towards becoming a full-on up-cycler is to change your mindset. Rather than imagine all the new things you could be buying ahead of the impending winter season, think about how you can transform what you already have. If you are low on time and creative skills, consider investing in a few staple pieces from these sustainable fashion brands or go on a thrifting spree in the city (once lockdown is over, of course). When it comes to second-hand furniture and trinkets, Joburg has many hidden nooks to explore and find some true secret gems. You may also need a little help getting started on your up-cycling journey. Check out Up-Cycled Furniture for inspired furniture revamps at affordable prices.
Up-Cycle Fashion Trends 2020
Now that you're well acquainted with the idea of up-cycling, why not try to revamp some of your old clothes? Here are some of the top up-cycling fashion trends for 2020:
Denim Jackets
Denim jackets never go out of style and are so versatile you can wear them with almost anything. Plus, they are perfect for days when the weather is overcast or just a little chilly. Don't throw out a worn denim jacket simply because it has lost its shape or colour. Denim is super durable and if you take care of it correctly, it should last for years to come. To re-shape your denim jacket, use a steam iron to press out wrinkles and to get the collar to sit just right. You should also hand wash your jacket to avoid losing its colour.
Once you have gotten your jacket back to looking its best, bling it out with a few appliques. These can be anything from the classic bedazzle, to embroidered badges, beading, buttons or fabric patches. Want a more distressed look for your jacket? Use an ordinary cheese grater to create areas of wear and tear.
Jazz Up Your Sneakers
We all have a forgotten pair of shoes in our cupboards. Take a dig around yours to find a pair that are still in good condition but are dated or tired. One of the latest up-cycling trends is colouring in old sneakers to give them a funky new look. You can use koki pens, fabric paints or glitter. For design inspiration, check out these handy Pinterest boards.
Shirt Dresses
Does your brother, boyfriend or hubby have a collection of old shirts that they refuse to get rid of? Steal a couple of these to create your own shirt dresses. All it takes is a little tailoring at the waist and some rouging to craft a stylish dress. You can also create the most adorable dresses and shirts for the little ones out of Dad's old clothes. Follow this simple pattern to get started.
Tie-Dye
Tie-dye is making a comeback! But not in the way you think it is. Forget rainbow coloured paper bag pants and think more along the lines of dark greys, blues and moody purples. Up-cycle a faded white camisole into an eye-catching tie-dye masterpiece. You can also add relief by splattering your creation with bleach or its eco-friendly alternative – green tea! For a full retro-inspired look, get out the scissors and snip the ends of the fabric to make tassels. Tie chunky beads to the end of the frays and you will have the rock star look down pat.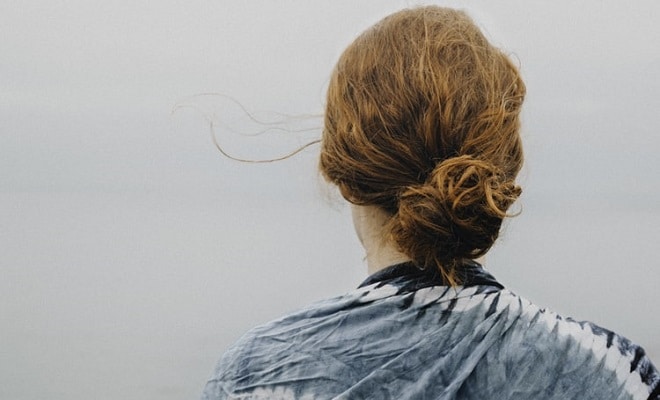 Choker T-Shirts 
You have most likely seen choker t-shirts at clothing stores for the last couple of years. A simple yet feminine take on the classic tee, this should be a staple in your wardrobe. However, you need not head out to buy one as you can make your own at home. Using only a soft cotton t-shirt and a pair of scissors, you can up-style a plain everyday item into something special. Simply snip along the choke hem of your t-shirt, creating a neat hole. You may want to stitch the new hem to avoid extra fraying, but that's about all it takes to make your own trendy choker shirt.
Have you tried any up-cycling projects? Let us know how it went!