Enjoy A Getaway At Emerald Resort & Casino
Why not treat the kids to an adventure filled and action-packed school holiday at Emerald Resort & Casino? Not only is there luxury accommodation for you and your family but there is also plenty of family-friendly activities for you all to enjoy. Think along the lines of water rides and slides at the Aquadome; game drive through Animal World; Ten Pin Bowling and arcade games at the Fun Company; a fun-filled day of putt-putt; and trying out the on-site climbing wall. There's plenty to keep the kids occupied these school holidays.
Visit The Johannesburg Zoo
Something that's sure to delight the entire family is a visit to the Johannesburg Zoo in Parkview. Not only is this a fun-fulled day out in the city, exploring all of the interesting and unique animals from all over the world, but it's a great way to get some fresh air and a lengthy walk in. They're also offering some exciting school holiday activities for the kids to enjoy! The Joburg Zoo's school holiday programme give children the chance to experience outdoor adventures complete with a range of fun activities including animal feeding and enrichment, craft and games. Each day is different. Booking is essential, so be sure to email [email protected].
Explore The Universe at The WITS Planetarium
Something else that will delight and blow your kids' minds is a fun-filled visit to the WITS Planetarium. Although they might not have a school holiday programme running, they do have some awesome celestial public shows coming up that your kids moat certainly do not want to miss. Upcoming shows at the planetarium for tweens and kids include Secret of the Cardboard Rocket and Space Travel. Bookings need to be made minimum 24 hours prior to your preferred date and time due to Covid-19 safety regulations and protocols. Click here for further information.
Pony Rides at Shepherd's Fold Stables
From exciting pony camps for the little ones and relaxing trail rides through the beautiful Elandsdrift Valley for all ages, visiting Shepherd's Fold Stables in Lanseria is always a great option if you're looking to get away from the hustle and bustle of the city and reconnect with nature. And if your kids enjoyed riding the lovely horses at Sheperd's Fold Stable so much, they can even enroll at the riding school here to become an expert in dressage, cross country, show jumping and more. This is a great option to get out and about during the school holiday.
School Holiday Adventures at Saddle Creek Ranch
These school holidays, why not get your kids away from their Nintendos, computer screens and smartphones and let them have some outdoor adventures at Saddle Creek Ranch in Hekpoort. There's plenty of action-packed adventures to be had here, including archery, horse riding, quad biking, go-karting, hot air balloon safaris and laser clay pigeon shooting. And if mom and dad are looking for some peace and quiet while the kids have a blast, there's also spa and picnic packages available. Booking it absolutely essential, so be sure to book your exciting activities ASAP to avoid disappointment.
Get Lost In The Honeydew Mazes
There is nothing like this sort of adventure! Where else are you able to get lost in a maze in the city? We can't think of any other places other than the massive maze in Sun City. But if you're not willing to drive that far for some a-maze-ing fun during the school holidays, then Honeydew Mazes is a great alternative! This makes for a great birthday party entertainment idea as well as something to do together as a family. As with most places on this list, booking is essential.
Go Racing With Some Go-Karting
No matter where you are in Johannesburg, you're bound to find a go-karting circuit perfect for all of your competitive and racing needs. To see where you can find a go-carting circuit near you, click here to see our list of destinations offering plenty of speedy fun, each with their own unique tracks and packages. For your childrens' safety, there are go-kart specifically for their age, safety gear, as well as friendly staff to ensure that they are minded while they have a blast.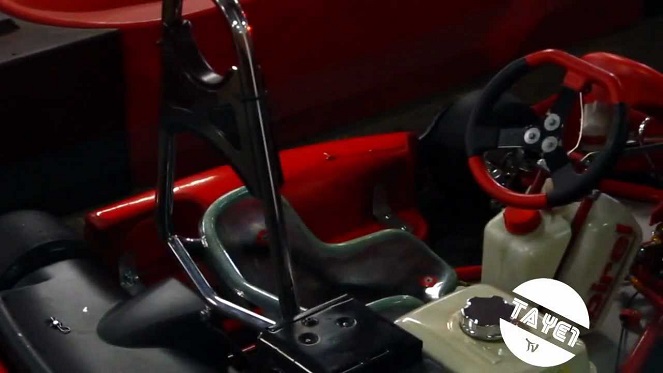 See Scaly Critters at Croc City Crocodile & Reptile Park
Feeling brave? Have a fondness for scaly, cold-blooded reptiles? Simply just feel like getting out of the house and exploring the city? No matter what the reason, grab the family and spend the afternoon visiting all of the creepy crawlies and cool crocs at the Croc City Crocodile and Reptile Park. It's an exciting outing perfect for the whole family. Not only is it fun, but it's also educational. One of the experiences this places is known for is their hands-on interactions with the slithery, scaly, hairy and creepy park residents (if you dare).
Experience Maropeng – Cradle of Humankind
A World Hertiage Site just outside of the city, Maropeng – Cradle of Humankind is an absolute must-visit if you haven't been just yet. Here, you and you little ones will have fun exploring the Maropeng Visitor Centre that showcases the evolution of humans and the interesting fossil and excavation discoveries that have been made in the area over the years as well as the 4-million year old Sterkfontein Caves. Booking is essential, also, these activities are currently only available over the weekend. Click here for more information as to why you need to experience this amazing location these school holidays.
Adventures At Acrobranch
If your kids are in the mood for a little bit of outdoor adventure, how does an afternoon of exciting zip lining from treetop to treetop sounds? Acrobranch is just the place if you're looking for exciting and unique outdoor obstacles that's sure to get your kids moving during the school holiday. With nine Acrobranch parks throughout the country, they offer both children and adults a unique outdoor adventure, from tree to tree in lush, green forests. Booking is essential, so click here for further information and what you can expect at Acrobranch.