Hygiene Must-Haves For Your Handbag
Hand 

Sanitiser
You always need to keep a pocket hand sanitiser. After pressing a button in the elevator, taking money from a cashier, shaking hands with someone or touching other objects, you need to sanitise your hands. Make sure you do not touch your face with unsanitised or unwashed hands to keep safe from any threatening germs.
Lip Balm
Cracked and dry lips aren't the way to go, so get some lip balm to keep your lips in top shape. There are various lip treatments to keep lips moisturised. Search online at Clicks or Dis-Chem and see what they have in store for you. Remember, self-care is important.
Deodorant
While keeping an emergency bottle of deodorant is underrated, it is something you should always have near by. Even if you're staying indoors or working from home, there is nothing that beats feeling and smelling clean. It's also great to have a spare in case you run out and can't make a run to the store. 
Sanitary Towels
All women should keep sanitary towels on them everywhere they go in case of an emergency. And, don't forget to stock up on these before the stores are emptied out. You'll be thankful you did so when that time of the month comes knocking. 
Breath Mints
As an adult, this is essential. Keeping a pack of mints will help refresh your breath, ensuring you can have conversations without having to feel self-conscious about the way your breath smells. Even if you are just at home, a breath mint will have you feeling much better.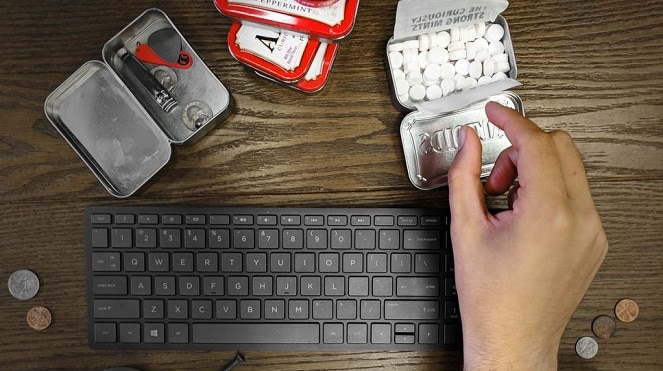 Surgical Mask
This one is a must-have for sure! The mask will protect you from infection when you need to run a few errands. This is also handy to have if you feel like you have symptoms of COVID-19 and are looking for ways to protect those around you.