Klipsrivierberg Nature Reserve
Johannesburg's Jewel of the South is a 700 hectare nature reserve in the southern suburbs of Johannesburg. This park has an array of wild life and flora, which are available to view on any one of the 10 trails. Trails include the Bloubos, Dassie, Beacon, Sunbird, Ruins, Kiepersol, Legae, Bakwena, Gifbol and Wildebeest. The reserve is open daily from sunrise to sunset and the entry is free.
Contact details: 011 9433578 / 4 4th St, Johannesburg South / [email protected] / klipriviersberg.org.za
Rietfontein Nature Reserve
Located in Sandton, this 24 hectare rocky ridge reserve offers short and easy hiking trails. This is perfect for kids and families, as well as those wanting a quick hike but who are short on time. The hike trails over ridges, where there are spectacular views of Sandton and surrounds. The reserve is open daily from 06:00 - 18:00 and the entrance is free.
Contact details: 011 943 3578 / 138 Holkam Street, Rietfontein Ridge, Paulshof / [email protected] / www.friendsofrietfontein.org
Melville Koppies Nature Reserve
This nature reserve and heritage site is tucked away in Randburg. It holds the last conserved remains of the Johannesburg Ridges, the remaining kraal wall from the Iron Age and indigenous highveld grasses, flowers and trees. The reserve is divided into three sections: East, West and Central. Melville Koppies East and West are open daily for hikes and walks but they advise going on scheduled walks in the West section.
Contact details: 011 482 4797 / 4 Judith Rd, Emmarentia, Randburg / [email protected] / www.mk.org.za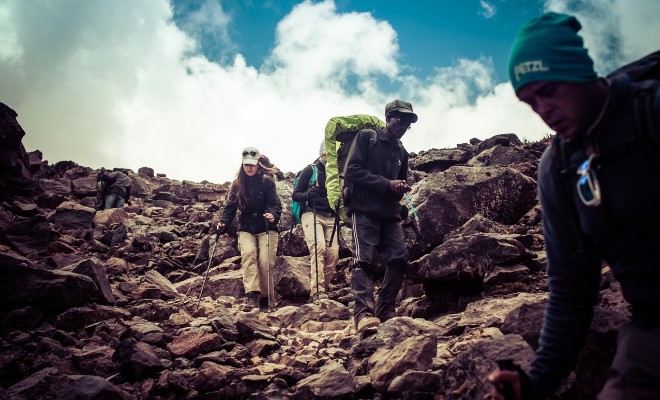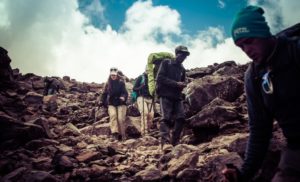 Kloofendal Municipal Nature Reserve
Once a gold mine, this 128 hectarre nature reserve now offers concerts, organised walks and hikes. This is a great place to go experience nature as it is a transition zone of Bankenveld, Drakensberg and Savana ecosystems. Spend the day exploring one of the many hiking trails and maybe catch a glimpse of a jackal, duiker, reedbuck, dassie, mongoose or gerbil.
Contact details: 011 760 9143 / Veronica St, Roodepoort / www.jhbcityparks.com
Golden Harvest
Although not a hiking trail or nature reserve, this 55 hectare park is still big enough for a quick hike in the city. The indigenous bushveld and pristine dam make for lovely hiking scenery. The park features a foot path to the dam, as well as a koppie with ancient smelting remains. This is a great spot for hiking with the family and dogs. And afterwards, have a delicious picnic while the kids run around and play.
Contact details: 011 712 6600 / 1st Rd, Northgate, Randburg / www.jhbcityparks.com
Sugarbush Day Trail
Located in Krugersdorp, this 8km hiking trail covers rocky paths, wooded grasslands and old mine shafts. The starting point is a stone's throw from the Walter Sisulu Botanical Gardens and covers land protected by the Cradle of Human Kind World Heritage Site. And the hike ends with picturesque views of Magaliesberg. The draw to this trail is the abundant sugarbush shrubs, which flower pink-red blossoms throughout summer.
Contact details: 071 951-3667 / Robert Broom Drive, Krugersdorp