In recent years, Modderfontein has grown from the once small mining town into a flourishing suburb. It now boasts a nature reserve, shopping centre and a plethora of recreational activities ranging from museums to tree climbing.
The Flamingo Shopping Centre is the latest development in Modderfontein. What was once the Post Office on High Street has become a C-shaped block of shops, offering the locals the ease and convenience of nearby grocery stores, gift stores, clothing outlets and restaurants.
The most convenient of these shops is the Checkers. One may think that Checkers is not worth boasting about, but this particular branch exudes a feel reminiscent of a deli rather than South Africa's leading supermarket chain. This is because they have a diverse cheese and cold meat section, styled in tones of beige and black. Their produce section offers some interesting items that are hard to come by in regular grocery stores. And the rest of the shop offers all the satisfaction of a regular supermarket, including the great Checkers' specials and products that are harder to find at other branches.
Gift shopping will be a breeze as this centre has several boutique shops, florists, gift shops and a quirky stationery store that stocks bounds of trinkets for any occasion. They also have an interesting toy shop for the little ones. Or try the art gallery to gift the art enthusiasts in your life.
Other stores that have been added include beauty salons, spas, pet shops, biltong shops, printing shops and a cell phone store. And they have ATMs for all the major banks. All-in-all, shopping here is a dream. And the odd shape of the building has provided ample parking for shoppers and diners visiting the centre.
Last but certainly not least, to the locals anyway, are the plentiful restaurants offering a multitude of cuisines for every palate. Flamingo has a multitude of restaurants, from Greek and Italian to Lebanese and Indian. They even have a restaurant that caters for vegans and vegetarians.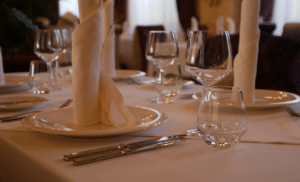 The construction of the shopping centre has impacted the rest of the area as well. The roads have been renovated to remove all the traffic circles and robots have been installed in their place. The local garage has also been renovated and built-up. The project will continue by bringing in new life into the wetlands and dam in Modderfontein. There are also plans for a secure community park to be developed to take this suburb into the next era.