Eat
Mantovani's
Any place that has Pizza Tuesdays specials is our kind of place, and Mantovani's is such a place. This comfy, casual and family friendly restaurant offers nothing but the best in international and South African cuisine. Bring your friends and family over to enjoy a combination of great service, great value and an irresistible menu, offering something for everyone.
Piatto
It is a taste of good life, a natural extension of their philosophy of eating, drinking, laughing and spending quality time with friends and family, true, uninhibited joie de vivre (the joy of living). There is no way you won't enjoy this gem. Piatto is nestled in Eastgate's Food Court, offering you everything Italian, from pizza to pasta and meat to seafood.
Simply Asia
Grab your passports because we're going to Asia. But wait, no passports are needed because Eastgate has the best Thai food. If you fancy yourself some Thai food, this is the Thai dining experience your heart has been longing for. Their food is prepared for the gods by amazing chefs and the menu is packed with delicious dishes that satisfy a wide range of palates. They are also one of South Africa's favourite Thai food restaurants, so you know you're going to get the best of the best. See you at Simply Asia, fellas!
Plaka
Eastgate is giving us all the amazing cuisines under the sun, taking us from one country to the next with its delicious tastes. Plaka is one of the restaurants you need to visit. Come experience the best of Greek dining that fuses tradition with a new, contemporary freshness that is the young Greek style of today. Plaka was designed for you and your loved ones to experience the simplicity and unquestionable sophistication of pure Greek flavours, it's going to be a Greek party in your mouth, all right! So come check it out!
Primi Piatti
Primi Piatti is the home of foodies. Giving you the best in comfort food, these dishes will give you a hug from the inside. It's so delicious you'll have no choice but to share with friends and family. You can pop by anytime of the day and the food will be incredible; from mouthwatering breakfasts, to well deserved lunches after a long day and, of course, their hearty and delicious dinners.
Fashion and Retail Stores
From shoes and accessories to lingerie and clothing stores for everyone, they have everything you need under one roof. So, grab that purse and let's get shopping! Keeping up with the latest trends is easy at Eastgate, if you're into fashion and want something for every occasion, you won't have to look further. To see their fashion and other retail stores, check this out!
Entertainment And Points Of Interest
We've grabbed something to eat and went shopping, now to indulge in all the entertainment they have in stall. And here it is:
Movies At Eastgate
Experience movies like never before, right here at Eastgate. With their Ster-Kinekor and IMAX, they are showing movies with an exclusive vibe, amazing cinema setting and world class cinema experience. They also offer two lounge areas, exclusive for SK Club members. The SK Club lounge offers customers the perfect place to relax with family and friends, both before and after the movie, with catering offerings, including a range of Pizza Hut pizzas. At their new rooftop site, all ten cinemas feature the latest in digital projection technology, resulting in crystal clear images and perfect sounds. Catch the latest movies here!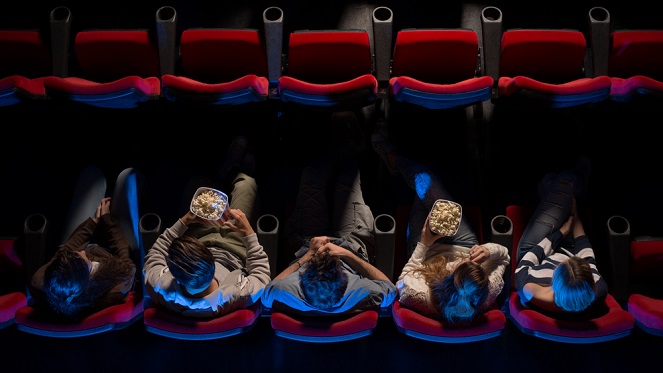 Hamleys
Mom and dad, while you do your shopping around Eastgate be sure to pop by at Hamleys with the little ones. Enjoy train rides and cuddling up with some fluffy and cute stuffies. To Eastgate we go, check it out here!
Events
They have great events year round, from live music performances to car events. They will be hosting the Eastgate Goes Modified Auto Show, this July. As they are celebrating 40 years, Eastgate Shopping Center and Race Warz bring you a new style of auto shows. Where you will get to enjoy your shopping experience on a whole new level. While viewing, chatting and experiencing modified cars and bikes, accessories and merchandise will be available all week from 22 - 28 July 2019 with a great showcase taking place.