Are you looking for fun in the City Of Gold's central business district? Then look no further! We've put together a comprehensive guide to entertainment in the Joburg CBD.
What Are You Looking For? 
Theatres
Art Galleries
Nightclubs
Tourist Attractions

Theatres
Hillbrow Theatre
The Hillbrow Theatre Community Centre, home to the Hillbrow Theatre Project, is a unique space that incorporates 5 practice spaces, a dance studio as well as the Hillbrow Theatre itself. The centre comprises a 368-seater theatre built in the 1970's, which is equipped with a film projector, a sound system and lighting rig. These spaces have been rendered safe environments for learners of all ages to engage with the performing arts in a meaningful way.
Visit The Hillbrow Theatre
Market Theatre
The Market Theatre, based in the downtown bohemian suburb of Newtown, was opened in 1976, operating as an independently, anti-racist theatre during the country's apartheid regime. It is named after an original fruit and vegetable market which was located there.
Visit The Market Theatre
Pop Art Theatre
Previously located in Ferreirasdorp (and currently looking for a new home), POPArt stands for People of Performing Art, and that's exactly what the theatre is all about: providing a platform for the showcasing of some of the freshest work and ideas from some of the hottest emerging and established Performing Arts talents in Johannesburg. From children's theatre to independent productions, POPArt does it all.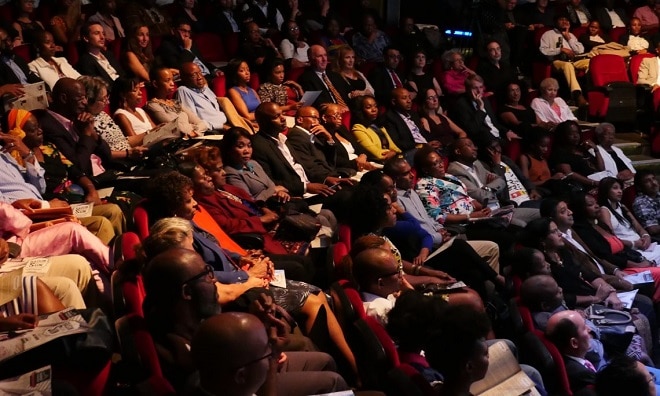 Art Galleries
ABSA Art Gallery
Situated in the north of Johannesburg on the main road, is the ABSA bank tower. The ABSA Art Gallery is inside the ABSA tower. The prestigious art competition that allows artists and architects to work together to create a space that accommodated the artworks perfectly, the Barclays L'Atelier is held at the Absa Towers North building in the Johannesburg CBD. The gallery opens Monday to Friday at 8:30 – 16:00 and is closed on weekends and public holidays.
Visit The ABSA Art Gallery
Standard Bank | Gallery
The Standard Bank Gallery is an exciting exhibition space situated in the heart of downtown Johannesburg. Since it opened in 1990, it has become one of the city's foremost fine art venues. Standard Bank is committed to developing the arts in many facets, but the Standard Bank Gallery in Johannesburg has to be one of the leaders in developing young artistic talent in South Africa. Every year Standard Bank hands out the highly acclaimed and very prestigious Young Artist Award where young artists get the acknowledgment and recognition they need to launch a long-lived and successful career. The best part? Admission to the gallery is free!
Visit The Standard Bank | Gallery
Artist Proof Studios
In 1991 returning exile and artist Kim Berman and Nhlanhla Xaba, an up-and-coming Soweto artist, founded Artist Proof Studios to develop talented artists from disadvantaged backgrounds. Tragically Xaba died in 2003 in a fire that destroyed the original studio premises. In tribute, the studio's new location at the Bus Factory contains many works salvaged from the fire. Today APS acts as a specialist art education centre with a focus on printmaking.
Visit Artist Proof Studios
Nightclubs
And Club
It doesn't get any cooler than this! And is an underground club in Newtown. Known for its electronica ranging between techno, house, and drum and bass, And offers a party like no other. The club is known for its TOY TOY and Addictshun club nights and its involvement with Afrika Burn.
Visit And Club
Carfax
Rocking the Joburg skyline since 1985, Carfax nightclub in Newtown has partied with generations upon generations. Its doors act as a rite of passage to any and all varsity students who attend any of the local universities in town.
Visit Carfax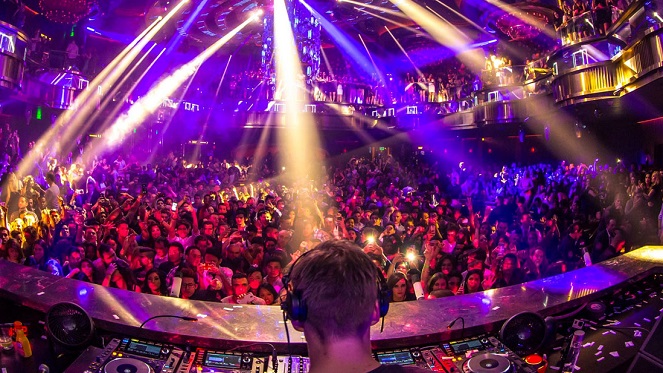 Tourist Attractions
Carlton Centre - Roof Of Africa
The 360-degree Roof of Africa viewing level is a great place to get perspective on the city's incredible scale and many neighbourhoods. Aside from the view, there's little to do up here with just a scuzzy cafe and a small collection of photos, although the telescopes are a welcome addition to the bird's-eye experience. The entrance kiosk and lifts are tricky to find.
Address: Carlton Centre, 150 Commissioner St, Marshalltown, Johannesburg, 2000
Constitution Hill
Constitution Hill is a living museum that tells the story of South Africa's journey to democracy. The site is a former prison and military fort that bears testament to South Africa's turbulent past and, today, is home to the country's Constitutional Court, which endorses the rights of all citizens. Nelson Mandela. Mahatma Gandhi. Joe Slovo. Albertina Sisulu. Winnie Madikizela-Mandela. Fatima Meer. They all served time here, but the precinct also confined tens of thousands of ordinary people during its 100-year history.
Visit Constitution Hill