Grab the gang, tighten your party tekkies and let's go looking for entertainment in Sandton for a fun night out! Whether we're looking for adventure at Montecasino or clubbing in the CBD, we've put together a comprehensive guide to entertainment in the region just for you.
What Are You Looking For?
Bars
Recreational Activities
Night Clubs

Bars
Katy's Palace Bar
It has been said that one step through the door of Katy's Palace Bar will take you very, very far away, into a place where the exotic complements the old, where other-worldliness is highlighted by a spectacular backdrop of Sandton skyline. This beautiful open space can be used for big impression cocktail parties, corporate events or more intimate sit-down affairs.
The Copper Bar
If it's entertainment in Sandton you're looking for, look no further! The Copper Bar offers a trendy hangout, but it's also a great place if you want to catch some of the most beautiful sunsets and views from Main Street and grab a few cocktails. Just keep in mind that this spot is usually closed to the public except on select Thursdays when they host their Copper Thursdays.
Lacuna Bistro
Lacuna Bistro is no ordinary restaurant; it's a sophisticated urban bistro overlooking a tranquil garden and featuring a trendy and regularly-evolving menu. Lacuna features various interconnected spaces, integrated with the outdoors. Enjoy sushi at the bar, a business lunch indoors, or afternoon sundowners on the veranda – the choice is yours. Now, that's what we call entertainment in Sandton!
The Brazen Head Sandton
When it comes to entertainment in Sandton, the Brazen Head provides a unique Irish atmosphere and service to its clientele. All of our branches are designed and operated under the guidelines of the "Irish Pub Concept" a highly successful programme that has established 1,850 Irish restaurants and pubs around the globe. While they're all related, no two pubs look exactly alike.
The San Deck At Sandton Sun
Loved by many Sandton residents, The San Deck is the perfect rooftop bar whether in summer or winter. Summer is best to enjoy the sun with some gorgeous cocktails under the umbrellas or on the couches. Winter is also great with the outdoor heaters and glorious fire pits to keep you warm after the sun goes down.

Recreational Activities
Xtreme Indoor Karting
Are you looking for family entertainment in Sandton? Xtreme Indoor Karting is an indoor karting facility located in the heart of Fourways in the Cedar Square shopping mall (In the North of Johannesburg). We feature a very challenging kart racing track that will reward any driver. Experience extreme F1 style racing!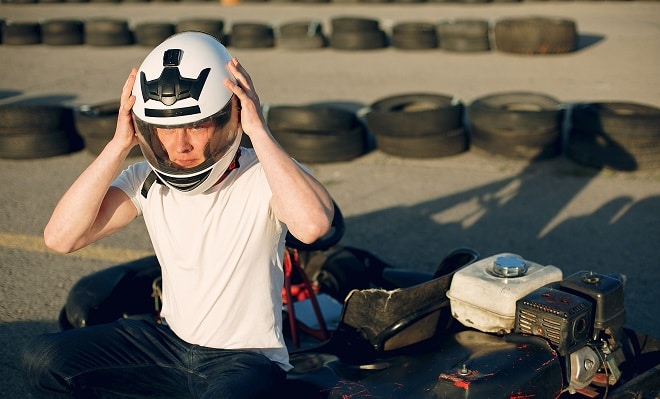 Montecasino
From thrilling gaming and exciting promotions in our award-winning casino to mesmerising stage productions and fun family outings, we have a wide range of entertainment offerings for you to enjoy. Stay in one of our four hotels in Fourways where you can enjoy the Palazzo's luxury, a stylish experience at Southern Sun Montecasino, the comfort and convenience of Sun Square Montecasino or the stylish affordability of hi Monte. Entertainment in Sandton doesn't get better than this!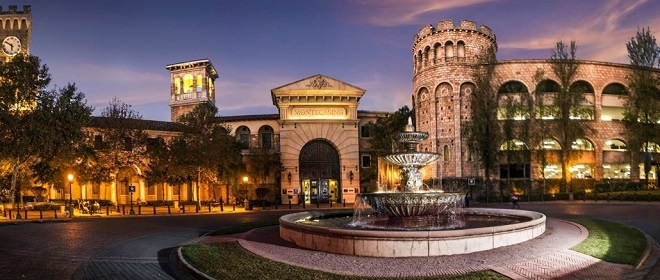 Night Clubs
Booth Night Club
An upmarket night club located in the heart of Johannesburg, in Parkmore Sandton. Booth Night Club offers state-of-the-art entertainment facilities, coupled with friendly and professional staff to make sure you get the ultimate nightlife experience.
The Sands
The Sands, situated in the heart of the bustling Sandton CBD, is a prime spot that is easily accessible from all corners of Johannesburg, Pretoria and its surroundings. This pool deck/champagne lounge/sushi bar is where only the most stylish socialites go to sip on champagne and enjoy the sounds of hip hop, house and Afro-pop.
Taboo Nightclub
Are you looking for entertainment in Sandton? You've come to the right place! Taboo Nightclub is a stylish up-market club in wait for it… Sandton. Sandton is the new, or not so new home of the Johannesburg stock exchange, the uber-stylish Sandton City Shopping Centre and many other classy destinations and Taboo fit in snuggly. This is the kind of place to go when in the mood for a proper throw down, put some money aside, tighten your blue suede shoes, and get ready for the time of your life.
Visit Sandton's neighbours, Randburg, Rosebank, and Fourways to see what entertainment they have lined up!