From unique and interesting art galleries and museums filled with history, to fun-filled Sunday markets, the latest blockbusters and hot nightlife destinations offering some of the best cocktails in the city, the suburb of Rosebank has something that'll tickle everyone's fancy when it comes entertainment.
What Are Your Looking For?
Movies
Recreational Activities
Bars & Nightlife
Movies
The Rosebank Mall Ster-Kinekor Cinema Nouveau
For all the latest blockbusters on the circuit, visit Ster-Kinekor Cinema Nouveau at Rosebank Mall. This is just the spot to drop off the kids if you're looking to do some retail therapy at the mall without them pining about being bored. There's always something exciting on the big screen, just don't forget to grab a few snacks and slushies from the kiosk before your movie starts.
Visit the Rosebank Mall Ster-Kinekor Cinema Nouveau. 
The Zone @ Rosebank
After shopping up a storm at The Zone @ Rosebank, why not visit their Ster-Kinekor, choose a movie, grab a few movie viewing treats and put your feet up for a little bit? This is the ideal spot for an impromptu date night – the latest movies, great selection of restaurants and The Fun Company all within the same vicinity, what more do you need? Visit this cinema to see what they have screening on the big screen. There's sure to be something for any kind of genre you're in the mood for – romance, animation, action, drama, comedy, you name it.
Visit The Zone @ Rosebank Ster-Kinekor.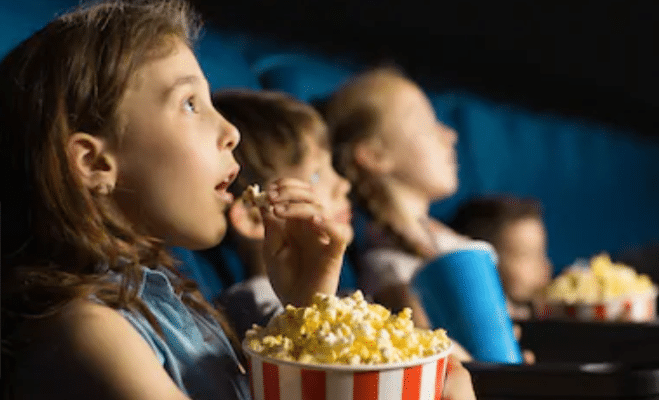 Recreational Activities
Goodman Gallery
The distinguished and longest-standing Goodman Gallery is an international contemporary art gallery with three venues that can be found in Johannesburg, Cape Town and London. The Goodman Gallery has been pivotal in shaping contemporary South African art, working with prominent and emerging international artists whose work engages with African and post-colonial contexts. Some of these artists include Ghada Amer, El Anatsui, Candice Breitz, Alfredo Jaar, Kapwani Kiwanga, Shirin Neshat, Yinka Shonibare CBE, Mikhael Subotzky and Hank Willis Thomas.
Rosebank Sunday Market
The ever-popular Rosebank Sunday Market offers visitors a true expression of South Africa's vibrancy, diversity and culture. The market has something for everyone, from a large selection of arts and crafts, antiques, live music, kids entertainment and gourmet delights. This is also a great spot to see stunning views of the Johannesburg skyline and sunsets which compliment the traditional African market experience. Expect to see an array of delicious cuisines and food products, interesting bric-a-brac, original clothing and an eclectic assortment of handmade and creative goodies. Be sure to visit their Facebook page to see when the next market will be taking place.
Visit the Rosebank Sunday Market.
CIRCA On Jellicoe
CIRCA is a beautiful small art gallery that's, in fact, a work of art itself. Pay this gallery a visit and take a wander through their stunning exhibitions. CIRCA showcases highly important contemporary artworks. CIRCA's curators also arrange installations concerned with technology. Other than the interesting works of art, musical events and lectures are also held at the gallery, so be sure to keep an eye out on their website and social media platforms to stay informed! Also, along side CIRCA On Jellicoe is the Everard Read Gallery, which is Africa's oldest commercial art gallery. The gallery is only a short walk away from Rosebank's diverse array of shopping malls, craft markets, hotels and restaurants.
The South African National War Museum
Take a step back in time and visit the South African National War Museum. Only 7 minutes away from the centre of Rosebank, this museum is a must-visit if you're looking to enjoy interesting historical entertainment. Here, visitors will get the opportunity to view and study an array of relevant artefacts on display, take a guided tour through the museum which is available on request during the week, and even use their extensive library and photographic facilities for research purposes. The museum is a memorial for all South Africans who have died in or as a result of military actions and preserves our nation's military history.
Visit the South African National War Museum. 
The Keyes Art Mile
If you have a love for on-trend local and international art and design, artisan eateries, vibrant shops and spaces, and unique cafés, then the Keyes Art Mile is just the place to visit when you're in the area. New to the Johannesburg scene, the Keyes Art Mile offers visitors an art-focused experience. Talk a leisurely stroll through its unique collection of features, including the Everard Read Gallery, the trendy Marble Restaurant, Mix Cocktail Bar, Akrikoa Cafe and much more entertainment.
Bars & Nightlife
Katzy's Live Rosebank
Looking for a fun night on the town with friends? Or want to meet up with your colleagues for after work drinks?  Katzy's Live at The Firs is Rosebank's premier music, dining and entertainment venue, offering just the space to have fun and unwind. It boasts resident bands, performing five nights a week, a wonderful wine and cocktail list, and more than 100 different whiskeys, cognacs and bourbons to choose from! And if you're looking to grab a bite to eat, you can order from their sister restaurant, The Grillhouse, right next door. Be sure to arrive dressed to the nines (dress code is smart casual), and enjoy a fun evening out.
Mix Cocktail Bar
Situated in the Keyes Art Mile, Mix Cocktail Bar is just the place if you're looking for fantastic Jamaican / African inspired cuisine, excellent cocktails and stunning sunset views. This is the ideal destination for after work hangouts, sundowners with your mates and even a Saturday brunch. This bar is located within the Keyes Art Mile, complete with exquisite art and design, unique eateries, great music and dance spaces. To keep up to date with the latest events, news and information regarding Mix Cocktail Bar, like them on Facebook.
Sin+Tax
Sin+Tax offers visitors a world-class cocktail experience that's sure to delight all of their senses. Upping the ante for South Africa's cocktail scene and pushing the boundaries of innovation and imagination, Sin+Tax is the only bar in African to make it into the World's 50 Best Bars' top 100 in 2019. Kick off your weekend with a visit to this speakeasy style cocktail bar in Rosebank.
Saigon Suzy Parkwood
Looking for one of the most authentic Asian experiences in the city? Then be sure to make a stop at Saigon Suzy PArkwood near Rosebank! This popular spot offers visitors only the best in Asian-inspired cocktails and street food accompanied by top notch, classic rock 'n roll hits. Delight your sense with authentic flavours straight from their menu. Also, sip on your choice of specially imported Asian beers, sake, gins and whiskeys. And if you're feeling a little brave, why not head to their No Tell Motel Karaoke when you can sing along to your favourite tunes! It's exciting entertainment you don't want to miss.