Take To The Slope at Cedar Square
For skiing, bum-boarding, snowboarding and tubing, minus the freezing temperatures and slushy snow, make sure you head to The Slope, situated at Cedar Square in Fourways. Visitors of all ages will have a blast sliding down their 75m ski slope, and you can even take some bum boarding lessons if you're planning a visit to the Alps anytime soon. Booking your visit is essential, so be sure to visit their site to find out how you can make a reservation. The facility also offers a kids' jungle gym and activity centre, a restaurant filled with snacks and good food and expert ski instructors. Call ahead to find out about availability, specials, events and more.
Visit The Ice Rink!
Winter activities are not complete without a visit to an ice rink. While there are rinks all over the city, the most popular one in Joburg has to be the Northgate Ice Rink. Plus, they're offering a winter holiday club for the kids during the winter school holidays, as well as half-price Tuesday nights, Family Day Sundays and more. Keep an eye out on their Facebook page for upcoming events, specials and more.
Take Skiing Lessons @ The Ski Deck
You don't need snow to learn how to ski, bum-board or snowboard – all you need are experienced instructors, 20-40m of ski slope, patience and the Ski Deck in Ferndale. They've been around for years and offer the opportunity for all ages to learn how to ski. Choose from casual bum-boarding from R100* per person (two-hour session), skiing lessons from R1 140* per person (three lessons) or lessons with their fully computerised ski and snowboard simulator, The Sky Tek® Power Carver (from R2 450* for six lessons, by appointment only).
Enjoy Sweet Sounds This Winter Season
Date: Wednesday, 12 June 2019 - Thursday, 13 June 2019
When is it ever a bad idea to enjoy amazing classical musical sounds? Never, right! And we think is exactly what you will enjoy this winter, warming up your soul with incredible music. Equally at home in the opera pit, Moody began his career as apprentice conductor for the Landestheater Opera in Linza, Austria. So you know your ears are in safe hands, because violinist Ye-Eun Choi is defined by her dynamic sound, rich with vibrant timbre and sensitive nuance. Her colourful, expressive lyricism and virtuosity has earned her acclaim for her engagements as both a soloist and a chamber musician.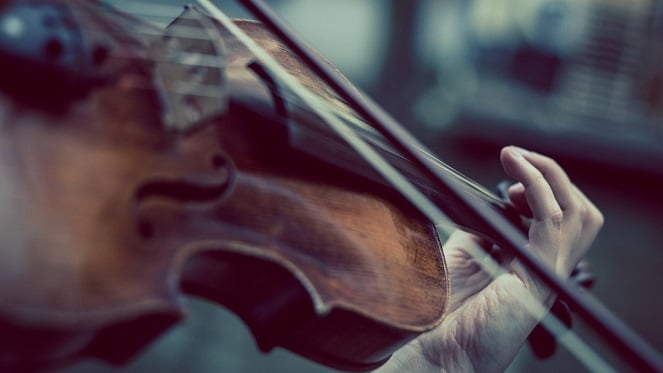 Warm Up by the Fire at Churchills Bar
When we think of a snowy winter, we think of stepping into a British pub, grabbing a pint, heading to the fireplace and warming up after being out in the cold a tad too long. If that's also your vibe, Churchills Bar at Melrose Arch is just the place to experience it without spending a fortune on a ticket to London. Just imagine sinking onto one of their stuffed leather sofas, warming yourself by the fire with a whisky in your right hand and a cigar in your left. Sounds about right! They have a varied list of cognacs and cigars for you to choose from and, as for food, they do a scrumptious fish and chips.
Beat The Cold This Winter
We thought let's just let you in on a secret on how to keep warm this winter. We all want be warm this winter especially when we decide to go out and explore amazing places to have dinner at. This time around there is no way winter is going to hold us back from doing amazing activities in the city. So we've compiled a list of Top Restaurants With Fireplaces In Joburg, check it out!