About The Field Berry Farm
Located in Johannesburg South in Walkerville, The Field Berry Farm is just the destination if you're looking for a lovely day out in the countryside. Enjoy the scenery and get your hands on their indulgent and delicious raspberries and goodies at this unique destination.
From January to April every year is raspberry picking season, which is when they host their annual Raspberry Festival, giving visitors and raspberry lovers the opportunity to pick their own raspberries! Also, they sell homemade products as well as frozen raspberries all year around if you're looking to get your hands on some of the freshest and sweetest of delights out of season.
The Field Berry Farm makes for a lovely day out for the whole family, offering plenty of entertainment for the kids as well as scrumptious food stalls to treat your taste buds.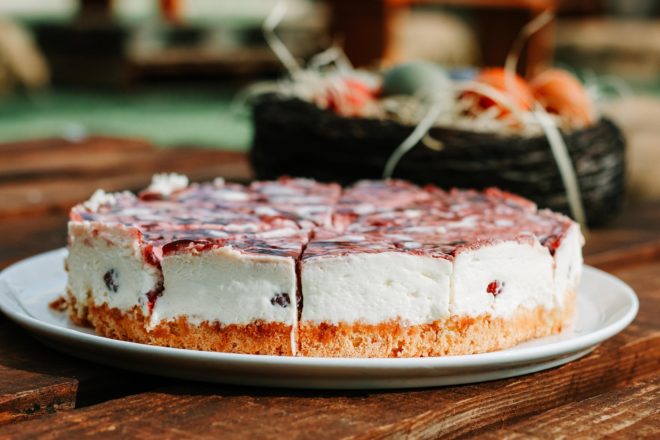 It's Raspberry Season!
January to April is raspberry picking season! So, if you're looking to make the most of our amazing Jozi summer weather, get some fresh air and sunshine, enjoy the outdoors and do something different over the weekend, then don't miss the opportunity to pick some succulent and oh-so sweet raspberries at The Field Berry Farm.
Their Raspberry Festival will be taking place every Saturday and Sunday from 08 January 2022 until late April 2022 between  09:00 – 15:00, giving you ample time to pick as many fresh raspberries as your desire. Entry fee to the farm is R35 per child aged between 9 and 11 years, R45 per adult, and R35 for pensioners. This fee covers entrance to the venue and berry field.
Now lets get onto the berry picking! Spend the afternoon picking mouthwatering raspberries, where you'll pay R130 per kilogram. Best part is, you get to take these little berry delights home with you to indulge in any which way you please! Eat them in a fruit salad served with cream. Bake a dozen raspberry muffins. Or even make your very own homemade raspberry jam. You can also purchase frozen berries at the farm at R110 per kilogram.
Please note: Covid-19 protocols are in place at the farm. Ensure that you wear masks correctly (covering nose and mouth), sanitise your hands frequently, and social distance at all times when visiting the farm. 
Other Delights To Enjoy
Delicious Delights
When visiting The Field Berry Farm, a must is sampling their famous raspberry fro-yo or slushie if you're looking for something delectable and chilled to cool down on a hot summer's day, decadent cakes that'll pair perfectly with a cup of coffee and other interesting raspberry-related products. Also, there are various food vendors selling delicious food and refreshments to ensure that your watered and fed. Food stalls include Carrie's Wraps, James's Asian, Des's Boerie and Progo Rolls, Ameera's Halaal cuisine, and Wisane's Ribs, Chicken and Chips. Click here for more information.
Fun For The Kids
If the kids are not interested in raspberry picking all day, there are also other entertainment options that'll keep them busy when you visit the farm. Let them blow off all of that energy by climbing all over the on-site jungle gym and obstacle course that's sure to keep them entertained for hours. There's also bike tracks for the kids if they're interested in some racing with their siblings and new friends they met at the farm.
There's also school outings available to educate and expose children to farm life and food production. School outings take place on Tuesdays or Thursdays. These outings include a video viewing that covers the farm, berry growing processes and jam making; picking berries into 200g punnets; view and feel the huge fridges and freezers on the farm; as well as ample space to play. For school outing bookings, email [email protected].
Host A Countryside Event Here!
Looking for a venue to host a party or a wedding? Then be sure to take a look at The Field Berry Farm! The farm offers you a relaxed and beautiful countryside setting to celebrate any daytime event. There's a selection of outdoor and indoor venues, including an open barn or chapel, a hall, veranda and garden. But do keep in mind, when planning an event here, be sure to arrange your own catering and décor as they do not offer these services. Click here for more information about hiring the farm for your next event.
For More Information
For more information about The Field Berry Farm and what they have to offer, visit thefieldberryfarm.com.
You can also contact them on [email protected] or 079 719 0793 for further details.
Don't forget to give them a follow on their social media platforms – Facebook, Instagram and Twitter – to keep up to date with the latest events, products, news, information and more.
For directions to the farm, click here.
Images sourced from The Field Berry Farm Facebook page and website.