Shop At Value Co
Value Co at Eastgate Shopping Centre is the chain's flagship store in Gauteng, and the second largest in South Africa! The store offers shoppers an incredible selection of merchandise and items from no less than 14 departments, with three of the biggest and most popular being Houseware, Office & School Stationery, and Health & Beauty.
The Houseware department offers versatility and functionality for every room. Value Co's Office & School department offers fun stationery and supplies, enhancing any workplace or home office. The Health & Beauty department offers long-lasting makeup products from some of the most loved and affordable beauty brands.
Value Co offers shoppers an extensive variety of products found nowhere else in the country at this level of convenience. Additionally, the retailer also sells some of its own in-house brands including: V-Select Homeware, ranging from stainless steel cutlery to stylish ottomans; Artiflowers table top decor, adding a decorative spring touch to the home; and Pookies, a collection of adorable plush toys.
"We are excited to welcome Value Co to Eastgate, and proud to be home to their Gauteng flagship outlet", said Kelly Belman, General Manager for Eastgate Shopping Centre. "For us, it's about constantly ensuring that our shoppers have the latest, best value and most exciting products available when they visit our centre, and Value Co provides exactly that," she added.
Whether you're after homeware, health and beauty, some cool and interesting tech gadgets, or simply looking for more bang for your buck, there is something for everyone!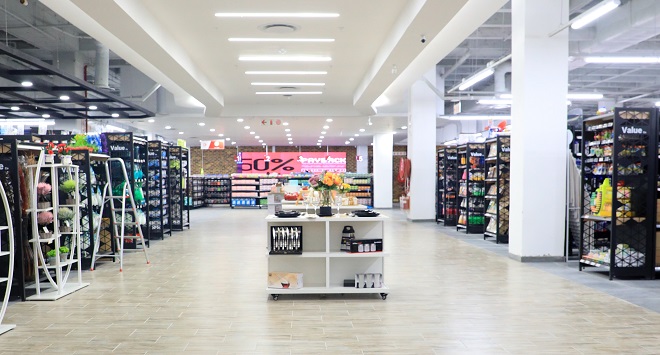 For More Information
For more information about Value Co, visit valueco.co.za.
For more information about Eastgate Shopping Centre, visit www.eastgateshops.com.
You can also contact them on [email protected] or 011 479 6000.
Don't forget to follow and like them on Facebook, Twitter and Instagram to keep up with their latest news, information, events and offers.