Experience MOYA Live!
This contemporary circus show, rooted in South African culture, and seen through the eyes of our youth, is a celebration of both unity and diversity through its unique and artistic interpretation. Joburg, prepare to be spellbound by daring aerial artists, thrilling juggling that will leave you wanting more, and an acrobatic wheel routine that will leave you spinning. Along with these traditional circus acts, MOYA brings South African art forms to the forefront. The gumboot dancing not only demonstrates the communion that this type of movement brings, but also highlights what Zip Zap Circus ultimately stands for: diversity, social cohesion, and empowerment through the circus arts.
Through this masterly crafted thought-provoking voyage, the audience will come to understand true storytelling through movement. Not only will they bear witness to the journey; they will become one with the journey.
"The level of mastery of circus arts on display in MOYA is world-class, the creativity is inspiring and what captivates me every time is the bonding amongst the cast and their ability to share their joy of performing. Come and see for yourself!" Laurence Esteve, CEO, and co-founder of Zip Zap Circus enthused.
It has been a long journey for the cast of MOYA. Even though the show was conceptualised in 2019 to tour internationally, plans were placed on hold due to the COVID-19 pandemic. Instead, the concept was re-imagined as a movie. MOYA, the award-winning acrobatic art film, was released in 2021 to huge acclaim, and won several international awards. MOYA, the live show, was performed on stage for the first time in February 2022. Vuyani Lottering, a cast member from MOYA shared his excitement, "After not being able to perform to live audiences for the past 2 years I am super excited about the opportunity to perform at The Teatro for the first time!"
The show runs from 04 – 07 August 2022. Bookings for the performances are open and tickets are available at Quicket. All COVID-19 protocols are strictly adhered to.
The show runs for 1 hour and 15-minutes with no interval, and an age restriction of 6 years and younger applies.
MOYA Live is proudly supported by the National Arts Council, the Department of Sports, Arts & Culture, the Embassy of Switzerland, Cav' Platform a project of the Goethe-Institut, TotalEnergies Marketing South Africa, and the French Institute of South Africa (IFAS).
"Through our association with Zip Zap Circus, we are not only supporting the arts; we are also contributing to creating employment opportunities for the youth in South Africa," Véronique Haller, Deputy Head of Mission, Embassy of Switzerland.
"We are excited to be supporting the Zip Zap Circus, which has demonstrated incredible resilience during the pandemic. We pride ourselves in supporting this work that is, by nature, innovative and expansive when it comes to the possibilities of what experimental circus performance can be," Sophie Boulé, Cultural Attaché and Deputy Director of the French Institute of South Africa (IFAS).
When & Where Is It?
You can experience MOYA, live at Montecasino's Teatro on these dates:
Thursday, 04 August 2022 – 20:00
Friday, 05 August 2022 – 20:00
Saturday, 06 August 2022 – 14:00 and 20:00
Sunday, 07 August 2022 – 11:00 and 14:00
Address: The Teatro, Montecasino, Montecasino Boulevard, Fourways, Johannesburg.
How Much Is It?
Tickets cost between R190 and R290 per person and are available for purchase from Quicket.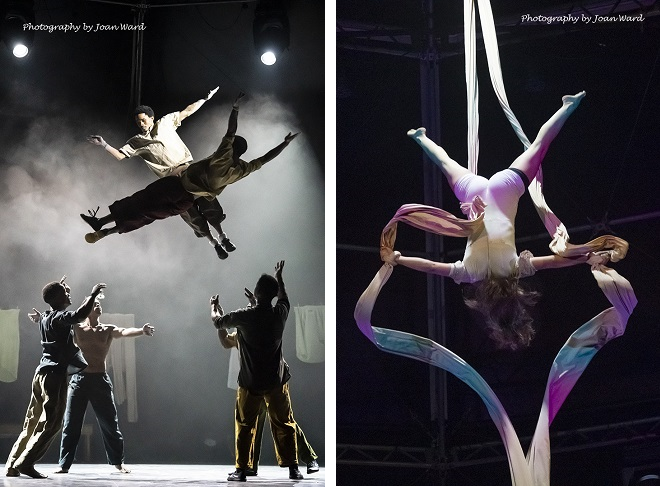 For More Information
For more information about Zip Zap Circus, visit their website at www.zip-zap.co.za.
Don't forget to follow them on their social media platforms – Facebook, Instagram and YouTube – to keep up to date with the latest events, news, information, show-stopping moments and more.