Santa Cause For Paws
What started out as an animal charity collecting donations for Christmas has now evolved into a full online store. They sell many unique items, such as mugs, baubles, blankets, toys, jewellery and bags, all of which are wonderful gift ware. Most of these adorable handmade items can be customised with a name, while the mugs are fully customisable. Simply choose your print, colour and text, order it and you're good to go. Collection from Kempton Park or Weltevreden Park is free, but you can opt for delivery at an extra charge. And best of all, all sales go towards animal charities around the city.
Contact details: 083 777 7498 | [email protected] | https://www.santapaws.co.za/
Netflorist
Besides offering a huge range of delightful gift options, Netflorist also offers personalised gift ware. Have your choice of photo printed on a delicate flower vase, get a fluffy monogrammed gown, your very own crafted chocolate box or even pillow cases specially made for you. Other personalised items include alcohol and liqueur crates, baked confectionery, baby apparel, gourmet snacks, gifts of faith, homeware, kiddies goodies, electronic gadgets, bath goodies, clothing and even something for your four-legged friend.
Contact details: 087 135 0005 | [email protected] | https://www.netflorist.co.za
Silvery
This Durban based online store offers personalised jewellery for him and her. Not only can you get your rings, bracelets, chains, earrings, pendants and key rings specially made for that special someone, but you can also design it yourself for the ultimate gift. Crafting time takes two to three days and delivery, which is free of charge, will take three to five working days. But you can opt for an Express Courier Service, which will take one to two working days, or opt for an urgent next day delivery, for an additional cost.
Contact details: 031 569 4119 | [email protected] | https://www.silvery.co.za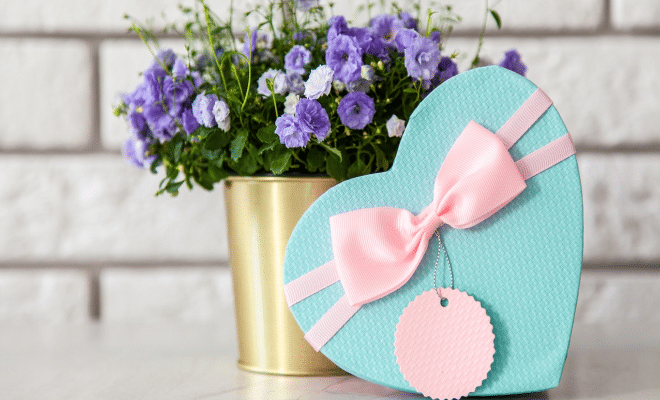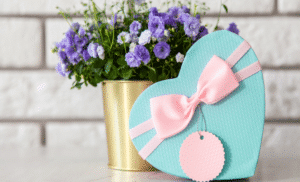 Honeybunch 
For a personalised selection of aprons, canvases, cushions, door mats, mugs, bottles, embroided apparel, ribbons, slippers and toddler chairs, check out Honeybunch. All of their gift ware is unique and diverse with the option of customised names, dates and slogans. Their wedding ware is a bestseller and includes bridal party and wedding gifting items such as slippers, gowns, baubles, signage, cups, tumblers and canisters, among the many others. Other popular merchandise include Christmas gift ware and goodies for the little ones.
Contact details: 072 145 5005 | [email protected] | https://www.honeybunch.co.za
Cotton On
This clothing store has become the go-to for Joburg residents looking for affordable yet stylish clothing, footwear and accessories. But, did you know that they also offer personalised gift ware online? Their range includes an eye mask and pillow set, journals, denim jackets, plush gowns and even tights. These are available in various colours and you can get them engraved or embroided with your name, initials, title or a quotation. You can also choose the colour and positioning of the engraving.
Contact details: https://cottonon.com/ZA/gifts/personalised-gifts/
Engelsrufer
Engelsrufer creates specialised guardian angel pendants encased in a 925 sterling silver basket, plated with rhodium for increased comfort. Inside the basket is an exquisite sound ball, that is available in ten different colours; white, black, brown, green, red, turquoise, blue, purple, gold and pink. The charm is available in a choice of small, medium and large sizes. Each charm has a unique sound, specific to a guardian angel. Apart from these pendants, they also offer a variety of other intricate pieces.
Contact details: 011 089 6007 | [email protected] | https://www.engelsrufer.co.za