Laser Projection Keyboard
Typing out emails has become more exciting (and compact) than ever with the Laser Projection Keyboard (available at Mantality). This is as cool and futuristic as far as tech gadgets go. All you do is plug it into a USB port or switch on your device's Bluetooth, connect to the Laser Keyboard, place it on a flat surface and watch as the red laser QWERTY keyboard appears. Not only is this gadget compact, portable and low on battery consumption, but it can also be used as a power bank. Bonus!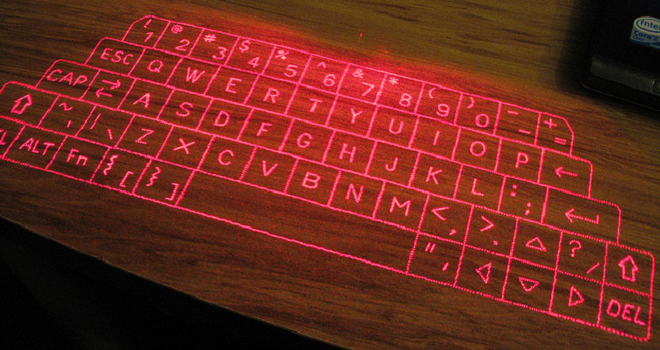 Transcend DrivePro 220 Dashcam Car Video Recorder
Not only ideal for security reasons, a dashcam is also a great gifting idea to capture stunning sights and those road trip memories with Dad. All adventures will be recorded, including your driving paths, GPS coordinates, speed rates, dates and times. The dashcam is also fitted with warning systems to ensure a safe journey. If this sounds like the perfect gift for Dad, then head to Mantality and get the Transcend DrivePro 220 Dashcam Car Video Recorder – a must-have if he does a lot of travelling.
Midland M24-S
Walkie-talkies make fun childhood memories with Dad. Remember the days of going camping/fishing/hiking with the old man and pretending to be raiders, delivering orders and commands over radios with the formal "copy that", "roger" and "over and out"? Those were the good old days. And with the compact, lightweight Midlands M24-S PMR 446 transceiver with 24 preloaded channels, your pops (or you) will never go MIA while roughing it. Check out Cape Union Mart to get your two-way radios before your next camping trip.
Powertraveller PowerMonkey Discovery
Staying connected with our "extra appendage" (AKA our Android or iPhone) is a priority these days, but if the ever-dreaded load shedding or travel bug hits, keep Dad prepared with the Powertraveller PowerMonkey Discovery. This nifty thing offers real power while on the move – it will recharge an iPhone twice, standard mobile phones 3–4 times, or give his iPod an additional 120 hours' play time. The power bank also comes with five adaptor tips to accommodate for whatever brand of phone he has. You can never go wrong with a power bank.
TomTom Touch Activity Tracker
If Dad is one of those techno geeks who also loves to keep on top of his fitness, then the TomTom Touch Activity Tracker from Loot is the way to go. This little gadget captures not only your heart rate throughout the day, your daily activity, achievements and stats, it also measures your body fat and muscle mass percentage at the touch of a button, and keeps you connected with phone notifications. Keeping track of his workouts and progress has never been easier.
Jabra Wireless Earphones
Another great option for tech-savvy fitness dads is wireless earphones. Normally, earphones/headphones just get in the way with their lengthy cables or end up breaking after an unexpected yank while running. So, why not spoil Dad with a wireless solution? Take your pick from the Jabra Sport Pace Wireless earbuds or the Jabra Elite Sport True Wireless earbuds. They offer a secure fit, are sweat- and weather-resistant and charge quickly – 15 minutes of charge time will provide 60 minutes of battery life.
Plug-n-Play Retro TV Games Arcade Kit
Treat Dad with a tech gift that'll bring out his inner child, and possibly bring back a few long-forgotten memories. The Plug-n-Play Retro TV Games Arcade Kit offers him hours of fun – all he needs to do is plug this little handheld controller into the TV. Spend time with him by playing and challenging him to rounds of shooting, arcade, puzzle and sports-based games. There are 200 retro games to choose from – including Racing Fighter, Aerial Warfare, PongPong and Space Base, just to name a few – so get your fingers ready for one awesome nostalgic gaming session.
Livescribe Smartpen 3 Bluetooth
Is Dad a busy businessman, in and out of meetings all the time, losing track of his written notes? It sounds like he needs a piece of stationery that does everything all at once – which is why the Livescribe Smartpen 3 from The Gadget Shop is a great option for Father's Day. This pen does it all. It writes, records audio that can be played back on a companion device (laptop, tablet or smartphone), has a high-speed infrared camera and an ARM 9 processor. Talk about a fancy, tech-savvy piece of stationery for Dad!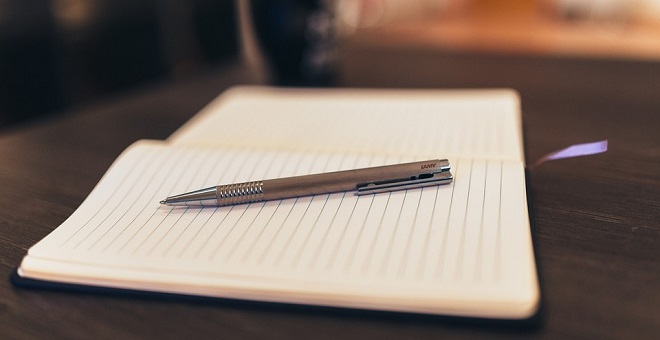 Remember that our "Top Picks" are not paid for and are compiled at the discretion of the journalist. We only write about what we love.