Movies have to be that one thing that unconsciously brings people together, people who love the stories, words coming to life, perfected moments, history, mystery and much much more. CineCentre in Killarney Mall is bringing you all the entertainment you need.
Bringing You The Stars
CineCentre is ready to bring you all the stars that you love, from romance (RomCom's too), drama, thriller (Thriller Crime), horror, Bollywood, animation (every child's dream, by the way).
CineCentre is all about bringing you the best and latest theatrical releases to get you excited and talking.
The Movie Theatre Itself
CineCentre is the baby of Avalon Group, and their main aim is to make sure that every movie experience you have is the best you have ever experienced. From the moment you get a taste of the movie interest to the actual moment when you finally watch the full movie and partake in the who experience.
As much as you might think, they are all about movies. They are the epitome of entertainment, playing significant parts in live theatre and comedy. Avalon Group is creating unforgettable content to make sure that your entertainment needs are met.
Hair Raising Moments
CineCentre is limited to specific provinces and pride themselves in the exclusivity that they have on their belt and have to offer. Killarney Mall is proudly the only place with this movie theatre, and trust us when we say you need to visit it to actually understand why it's the best.
Let's talk about the little things that they do that make out heart smile:
CineCentre Killarney Mall boasts with a CinePremiere, offering you the best seats ever. Their seats are basically like sofas, comforting you and getting you feeling cushy and cuddly in no time.
Here's an added bonus, their sofas have a compartment for your drink and for your popcorn. Yep! you heard right, a compartment for your popcorn, and trust us when we say - that is convenience taken to another level.
The FilmAwesomeness
CineCentre brings you the latest movies in all kinds of genres so expect a wide variety from all things nice. They also have 2D and  3D viewing, 3D being specific to applicable movies.
They have an amazing added Tuesday budget bonus, you can watch any movie on budget spend.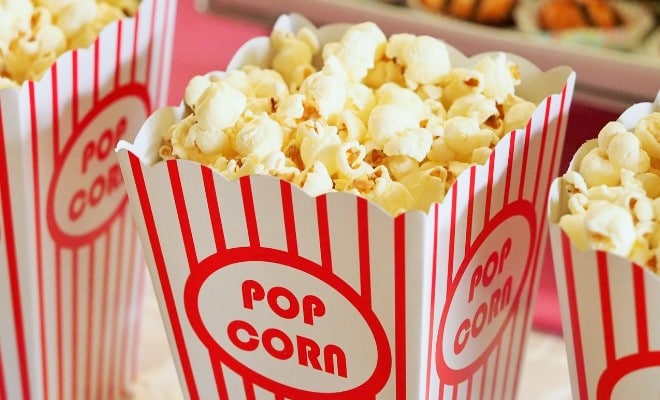 The Eats
What's a movie without popcorn and a drink. Well! They've got all that and more. They have really good popcorn and seasoning options that you can get at the teller on purchase.
Let's have a good all fashioned sweet and popcorn mix by getting the combo. Their combos are super cool with a good variety.
Exclusivity
CineCentre is situated in one of the most subtle suburbs in Jozi, Killarney. The Killarney Mall branch is the only one available in Johannesburg.
Surrounded by great restaurants, you can enjoy a lovely meal after your movie.
When The Words Come Up
This is always the part that either leaves anticipation, curiosity or just a simple ending.
All we can say is, "It's time to meet with the stars that align with CineCentre"