Without a doubt, Joburg can strut its stuff with the best in the street fashion world whether against Los Angeles, New York, or even Cape Town for that matter. And if there's one fashion item where we truly excel, it's our kicks. Yup, Joburg is the sneaker capital of the world – sorry, Tokyo you'll have to wait your turn on the throne. And speaking of sneakers, we want to introduce you to Sneaker Shack.
And as all sneaker owners know, keeping your foot fashion pristine is a full-time job. Fortunately Sneaker Shack is in the business of doing this for you. Co-founder Lolo Ndlovu explains that Sneaker Shack is a brand that sprung up from a gap in the hip-hop and streetwear subculture. Needless to say, we live in the era where names such as Chuck Taylor, Yeezys, and Superstar can earn you more street cred than being able to know any of Notorious BIG's albums (sadly).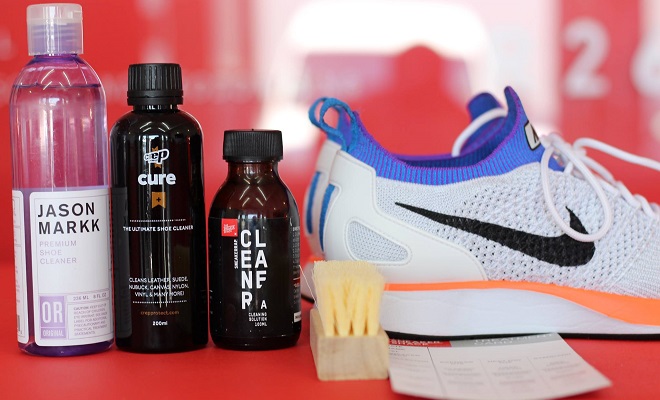 So Sneaker Shack was launched in 2016 as a pop-up store in the inner city (think Maboneng area) and when they grew, they opened up a permanent shop at the Hobart Centre in Bryanston. Sneaker Shack boasts a 24-hour turnaround for valeting and at the time of writing, prices ranged from R120 to R260.
It's entrepreneurs like Lolo and his partners that put Joburg on the map as a place of innovation and enterprise, and they prove that you can achieve anything you put your mind to. Old photos of their original pop-up (complete with makeshift wooden counter) compared to the new shop show they've come a long way. In fact, the team has pushed the business so far that in the short time since their inception, they have been able to offer franchisees the opportunity to buy into the dream.
For more information, check out their Sneaker Shack.
By Shawn Greyling
Photos Courtesy of Sneaker Shack