Life is a combination of magic and pasta - Federico Fellini
Upon walking in, I soon realised that Cafe Del Sol Botanico is not a cookie cutter version of its Olivedale counterpart. It is as if the intimacy this family owned eatery is known for has been expanded, extended and stretched out like a good ball of pasta dough. That is in, my opinion, what makes this brand work so well - intimacy. The restaurant is made up of three sections:  the main dining hall complete with solo tables which can seat four, booths that can seat up to eight, space on the terrace including a long wooden table for bigger parties, and a private dining room which comes with its own catering team. The decor and design is light and elegant with cream, off white, and grey. Spurts of green plants pop up here and there (including an entire wall made up of live greenery and an indoor waterfall). The atmosphere is almost too perfect. It is as if the reality outside melts and evaporates as soon as you walk through the door. Inside these walls everyone is beautiful and bubbly, and we can forget about everything else for a moment - even if that moment is an elongated lunch hour filled with local Italian cultivar wines.
That brings us to Cafe Del Sol Botanico's wine list. One can expect French, Italian and local sparkling wines with a couple of beautiful Champagne names popping into the equation. The usual suspects such as Moët and Veuve Clicquot show face too - of which the latter has become quite popular among local Champagne drinkers - myself included. The selection of wines is extensive and put together by a curated palate. An absolute must-try - if the purse allows it - is the Vilafonte Series C, an extraordinary Cab Sav andacfe d Cab Franc block wine.
At the risk of sounding trite, it must be stated that if there is no love in the kitchen, don't expect any taste in the food. This has always been at the heart of the Café Del Sol brand, and Café Del Sol Botanico is no exception. The menu has been put together by a traditional family set out to smash the norms of Old Country cooking. My favourite starter shows just that - the daring to be different. I whole-heartedly recommend you order yourself the salami and halloumi spring rolls which come as a serving of four topped with a sweet beurre blanc sauce. Mains sing to the same tune for sure: Dolcelatte gorgonzola, bacon and pear salad, seafood risotto (for which Café Del Sol is beyond famous), and big rump steaks served with twice-fried chips. I opted for nonna's beef and pork ragu gnocchi which is a whole and hearty meal in itself. The dish can only be described as a light, beautiful mixture of umami and sweet contrasts supplied by the home-made fennel jam.
Regular readers of my food writing will know that I am not a lover of sweet things - unless it's my pretty fiance. But part of the job is to set personal preference aside and eat outside of my comfort zone... and being Afrikaans, I absolutely had to dive headfirst into Café Del Sol's version of the South African classic, milk tart... with a twist. The dish comprised panna cotta and biscotti crumble served with meringue droplets - it is absolutely superb!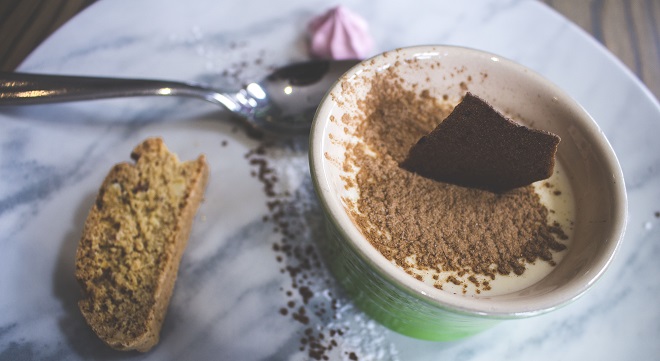 All in all, I recommend you check them out at the Bryanston Shopping Centre. Just make sure it's after payday as Café Del Sol Botanico can get quite pricey very quickly.
Also, in closing, here's a little tip for you: if you are ever wary of what a place's food might taste like, order a cappuccino first. If the barista knows what they're doing, then you can rest assured that your food order will be good. With that said, the coffee at Café Del Sol Botanico is in direct competition with some of the best coffee roasters in town.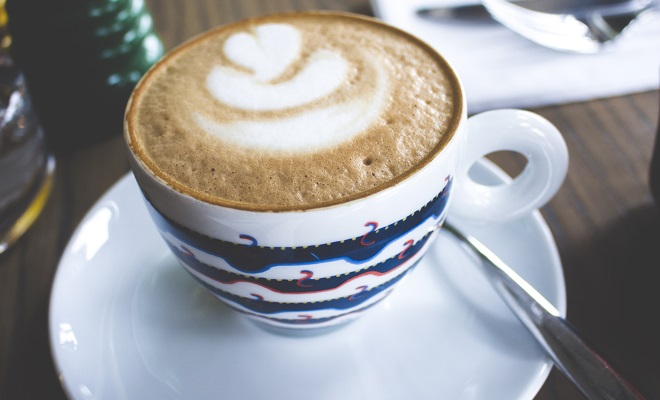 Details: http://www.cafedelsol.co.za/ | Bryanston Shopping Centre, William Nicol Drive & Ballyclare Drive, Bryanston
Words and Photos By Shawn Greyling