Cluedo
Who doesn't love a murder mystery game? The suspense, the suspicion, the cogs turning in your mind to figure out the clues. It's all in the name of fun! The classic, Cluedo is a must-have for your board game collection. The aim is to figure out who committed the murder, with which weapon, and where in the mansion they did it. Solve the case by carefully asking your fellow players questions to help you deduce what information is concealed in the crime envelope. Tip: be clever with your questioning! And best of all, there are various different editions of this game, including The Big Bang Theory Cluedo, Harry Potter Cluedo, Game of Thrones Cluedo and a Rick & Morty version.
Pictionary
You don't need to be Picasso to play Pictionary. This Charades-inspired word-guessing game is hilarious and is sure to keep families entertained for hours. Simply split yourselves into two teams, then start guessing! The drawer takes a card out of the Pictionary deck then tries to draw pictures to explain the word printed on the card. The teammates need to guess the word that the drawing is presenting. For each word guessed correctly, the team moves up a block on the board. The objective is to get to the end of the board first.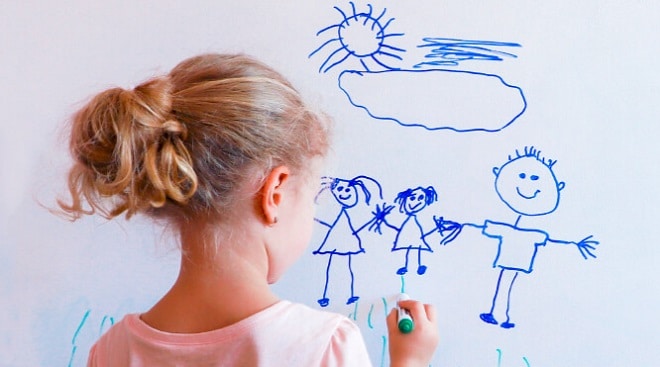 30 Seconds
30 Seconds is a great game for the whole family! This fast-paced, general knowledge game covers a number of different categories. One player must guess a word/place/person/thing from their teammate's explanations and descriptions, just like Charades. The aim of the game is to guess as many answers on the 30 Seconds card... in 30 seconds. You can also purchase booster packs to add more fun to the game. You can get the game at Toy Kingdom or Takealot.
Trivial Pursuit
For a fun-filled family game night in, get your hands on the Family Edition of the classic Trivial Pursuit game. It'll certainly entertain all ages. You'll have a blast racking your brain for the answers to questions in the category you land on. With question-and-answer cards for kids and adults, everyone can join in on the fun and test their memory.
Monopoly
Monopoly is a board game that has been around for as long as we can remember. Not only is it fun, but it's also educational. It teaches you about money, trading properties, building homes and hotels, and ultimately, that if you're not careful, you could go bankrupt! This classic also comes in the Cape Town, Mzanzi and Durban editions, localising the fun! There's also themed versions that include Fortnite, Springboks, Friends, Roahl Dahl, Fast 'n Furious and many others.
Jenga
No game leaves you on the edge of your seat quite like Jenga! Every time a wooden block is removed from the tower, everyone will sit in suspense and anticipation to see if the tower will fall or remain standing. As you begin, it's easy. But the further along you get in the game, the more challenging and nail-biting it gets! This one is another favourite that needs to be added to your game nights with the family.
Scrabble
An oldie but a goodie! Compete against your loved ones for the best word and the highest points with the classic, Scrabble. Not only is it fun, but it's also a great way to exercise your mind and perhaps even learn a new word or two. Great for two to four players, Scrabble starts with each person drawing seven letter-tiles to form words on the board. Each word earns points based on the commonality of the letters used, along with certain bonuses on the board. The higher your score, the better!
5 Second Rule South Africa
The global phenomenon, 5 Second Rule now has questions for all South Africans! Can you name three South African foods starting with the letter B in under five seconds? It seems easy, right? But with the pressure of the clock counting down, with other players staring at you, waiting for you to get flustered? Not as simple as you'd think! It's also hilarious with the risk of ridiculous answers slipping out as you scramble for answers. This is a fast-paced game that'll have you in stitches.
Heads Up!
You can download this game from your app store and onto your phone (Google Play here and Apple Apps here). Ellen DeGeneres' fun and hilarious mobile game, Heads Up!, is a hit at parties and get-togethers, so why not enjoy an evening playing this game with your family during lockdown? The gist of it is, select a category that ranges from naming celebrities and singing to speaking in silly accents. Hold the phone against your forehead, screen facing towards your loved ones, and guess the word on the card on your phone from your family or friends' clues before the timer runs out. This is a fun one to have!
90s Music Box Game
This game is more applicable to families that had children growing up during the 90s. The 90s Music Box Game gives loved ones the chance to show off their 90s general knowledge and win bragging rights if you win! The game comes with 20 picture cards and 189 question cards. You can grab this game at Toy Kingdom, or simply order it off of Takealot to avoid going out into busy areas.
UNO
Okay, this one is not a board game, but it's still a great option to have in your ever-growing collection of physical games to play with family and friends whether you're experiencing loadshedding or are on lockdown at home, doing your part with social distancing. UNO is ideal for play between two to ten players. There's also the DOS card game, offering even more fun.