Hard Rock Café
This café, in Sandton, offers American-style fare in the form of chicken wings, nachos, diner-style milkshakes and smoky burgers. But the reason they are on this list is because of the music. Hard Rock Café is inspired by the theme of rock. They have a giant guitar above their door and their bar is lined with 7000 drum sticks that scream ROCK! in that guttural growl we love. The walls flaunt the legends of rock and other musical gizmos in shiny display cabinets. They also have a shop where you can purchase memorabilia of your favourite 80s hero or the hot bassist performing on stage.
Rumours Rock City
Rumours Lounge, renamed Rumours Rock City, says it all in the name. This is unquestionably a city of rock, metal and all the wild and heavy genres this world has to offer. This spot has two bars that divide the space into different sections: the more refined lounge area with cushioned arm chairs and a comfortable carpet and the vivacious and exuberant stage area with head banging and mosh pits. The stage area has a dance floor for the more vigorous among us, as well as a seated area for the more restful. The walls are collaged with posters like a teenage metal head's room, the drinks flow and the live music goes all the way to your bones. They host events on an almost weekly basis and often have live performances from bands like Prime Circle, Springbok Nude Girls and Van Coke Kartel. To see their upcoming events, check out their Facebook page.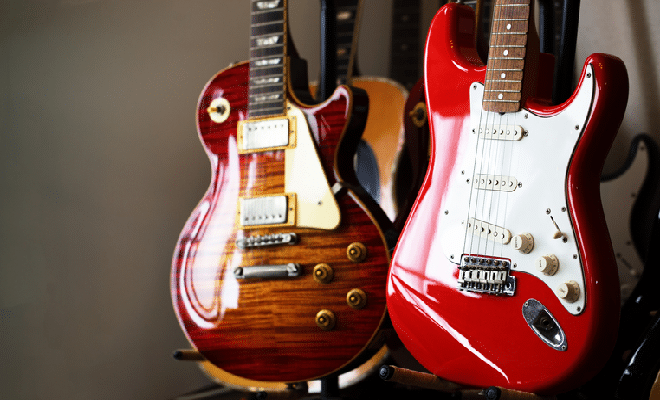 Sundowners
Sundowners in Alberton is a bar and restaurant that boasts an inside and outside area, several pool tables, a bar and a swimming pool. The outside area has a large field with ample seating, a field large enough for any lively gig and a dance or moshing floor. The honest musical enjoyment promotes a sense of camaraderie. One feels so welcome there, you could fall asleep in the field — but that is a story for another time. Sundowners hosts bands like Deity's Muse and Man as Machine. In fact, they even have their own house rock band — Alchemy.
Hell's Kitchen
Hell's Kitchen is a rock themed restaurant in Melville. They have a short but sweet menu featuring a few burgers, some steak, a handful of pizza options and a lot of whiskey choices, with over 20 different whiskeys on offer. Their decor has a classy feel with taupe oaten walls, simplistic lighting and checker board floors. The leather chairs and library gives the place a classic, old-fashioned gentleman's study vibe. And they have an enjoyable soundtrack of pure rock that evokes the alternative lifestyle.
Aandklas
There is a great rock spot worth mentioning in Pretoria, Aandklas is a pub in Hatfield. This pub has a bar area where you can catch up on life's happenings with your mates and another dance floor area which ignites the feeling of being at a club, but with good old-fashioned rock. If you're taking the drive out to our northern neighbour, pop by for an old school night our with good old-fashioned music.