Who Is The Mother Of Served?
Through dedication,  Zabanguni Gumede created a conceptual pop-up food experience place where you can just be the best version of yourself in a space all about creating connections, by sharing a table and of course having conversations of all sorts, over mouth watering food.
"I cook based on my feelings and the feelings I would like my guests to feel. I believe food has a transcending ability to connect us, which is the idea behind this pop-up experience." – Simply Zaba.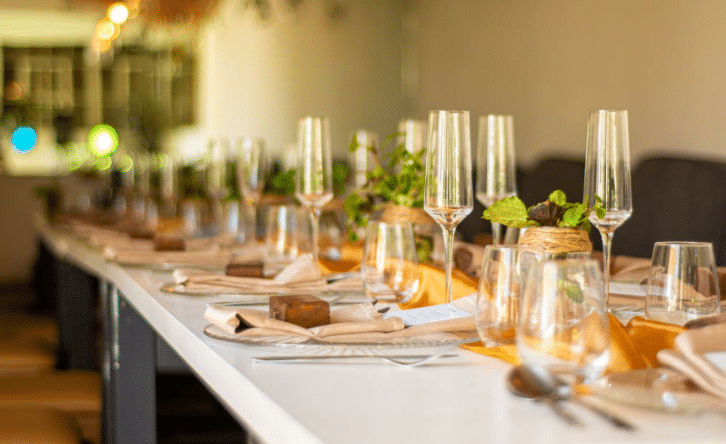 What You Can Expect When You Visit Served!
Foodies will enjoy a day of pure heaven savouring the finest food, a live performance by one of JHB's most talented musicians and complementary speciality cocktails. Served recently had an event on the 3rd of November 2019, to stay tune on where to catch the next Served installation, click here!
"I love food, and I want to share the goodness of creating it for friends. The kitchen and cooking is truly my happy place and good food is my expression" – Simply Zaba.

Don't Miss Out Next Time!
You will experience an afternoon of sharing and learning how to make food, learning about the versatility of using unexpected ingredients to make the collection of exquisite dishes. Presented by Zaba the Chief Curator, guests will have an opportunity to touch, feel and discuss various ingredients which have formed part of the final menu.
Served is a bespoke food experience that is hosted at various contemporary spaces on a pop-up basis. Each space takes you on an journey to experience a mixture of unexpected flavours. To follow them on the 'Gram click here!