Bavaria Salutes The Designated Heroes
They steer us to safety. They keep their eyes on the road. They sacrifice time with their families so that they can get ours home safely. They're taxi drivers and our "everyday heroes". This month, as part of their "Cheers to" campaign, they're being saluted by Bavaria, South Africa's leading 0.0% non-alcoholic malt beverage.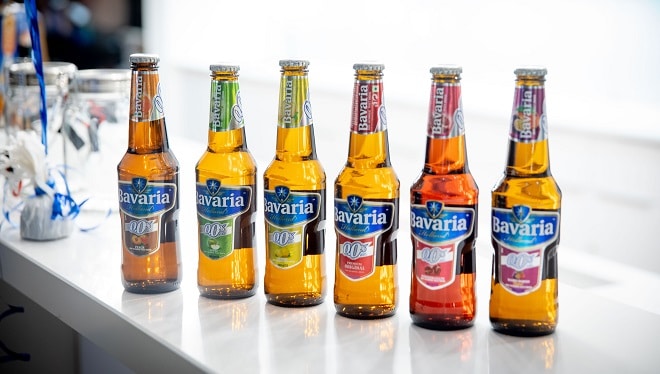 Bavaria's "Cheers to" campaign pays tribute to the everyday heroes of South Africa, and highlights these people's dedication and sacrifice, whether it's for their jobs, passion or wellbeing.
Ahead of the festive season, Bavaria celebrates taxi driver, Saul Makhodo, who has been driving countless passengers safely to their destinations for more than 10 years. While every day comes with responsibility for a taxi driver, the festive season brings more celebration, and their jobs to get us to point B become even more important.
To say cheers, Bavaria arranged a memorable night for Saul, giving him a break from the wheel, and allowing him to spend some special time with his family. Saul was treated to an incredible rooftop dinner against the backdrop of a beautiful Johannesburg night sky with his two daughters, and was surprised by the visit of his wife from Venda, whom he hadn't seen in several weeks due to being constantly on the road.
Bavaria supports not only safe driving, but safe celebration, and encourages everyone to have fun and party sensibly and responsibly - this festive season and beyond.
The campaign highlights Bavaria as the perfect party drink for when you're driving, as well as the brand's respect for and thanks to drivers like Saul who allow others to drink, and get home without harm.
To watch the heartwarming short film, The Designated Driver, click here.
For More Information
To find out more about Bavaria's brand on social media, follow the fun on Instagram via @bavaria_za and on Facebook via @BavariaSouthAfrica.
WIN With Bavaria This Festive Season