In need of some excitement? Silverstar Casino has so much on the go this November! From drama to comedy on the stage, from soul to rock on the dancefloor, and then Black Friday deals, Celebrate Summer deals and [email protected] Silverstar deals! The fun just never ends at Silverstar!
Drie Susters
Date: Saturday, 16 November 2019 | Doors open at 19:00
Venue: Silverstar Centre
Cost: Tickets cot R160 - R180 per person. Click here to get your tickets now.
Drie Susters is taking to the stage at Silverstar this November. Christine, Anel and Bianca's flight to Thailand is delayed. They wait, play cards, wait, read books, wait, drink cappuccinos, wait, lash out with words, wait, criticise each other choices, wait. This unique 80-minute drama will grip you from start to finish. This show is not to be missed! To see a sneak preview of one of the Drie Susters, click here to visit their Facebook page.
Dingalings – Licenced to Thrill
Date: Saturday, 30 November 2019 | Doors at 19:00, show starts at 20:00
Venue: Silverstar Centre
Cost: R150 per person. Click here to get your tickets.
Let the Dingalings cheer you up with this laugh-a-minute show. Two friends remember the good old days at Durban's Blue Lagoon in a play filled with comic skits, song and stand up. This laugh-a-minute comedy showcases the talents of Dingalings, Henry Ramkissoon and Koobeshen Naidoo. Audiences are promised some super popular music both Bollywood and Chutney songs.
Seriously Soulful
Date: Last Sunday of every month, from 15:00 to 23:00
Venue: Publicity Bar & Grill, Silverstar
Cost: R200 per person. Get your tickets from Computicket.
Ease into a brand-new week by spending Sunday soaking up some classic R&B and solid gold tracks at Silverstar's monthly Sunday Soul Sessions. Sit back, unwind and enjoy a true soulful blues experience.
Celebrate Summer!
There's no doubt that summer has arrived in the city. And to celebrate, Silverstar are offering a wide variety of amazing Celebrate Summer specials that you definitely don't want to miss! It's the perfect season to indulge in all your favourite treats.
Shows At Barnyard Theatre
Catch 60 years of hit songs with Smash Hit Radio - a radio station for all listeners, featuring a 10-piece cast of musicians and singers and the onstage funky DJ Gee. Also showing is the epic Staccatos Revival Show which will take you on a trip down Memory Lane with the 1968 hit song Cry To Me. To this day, many South Africans fondly recall the days of happy Springbok Radio listening, so get ready for the nostalgic show of all time!
Night Out for 2 is Back!
Silverstar's ever-popular Night Out for 2 promotion back for only R250! This time round, you'll get a meal for two at Spur, Col'Cacchio or Aarya; entertainment for two (2D movies, ten pin bowling or laser tag); drinks for two from any casino bar; a free parking voucher for your next visit; and an exciting assortment of discount vouchers from various other retailers. Ts and Cs apply!
Experience the latest Hollywood blockbusters as well as the best local films, all under one roof at [email protected]. With great discounts starting at 30% off when you use your Rewards card, you have every reason to treat the family to a night out! Don't miss Charlie's Angels, releasing on 15 November 2019 or Frozen 2 3D, releasing on 06 December 2019. There is something for everyone!
Black Friday Frenzy!
If you didn't already know – it's Black Friday on 29 November 2019 and Silverstar is bursting with incredible deals!
Get to the casino floor for two 500ml beers OR two strawberry daiquiri cocktails at R50.
At Vigour & Verve, you will only pay R50 for chicken wings and chips; a junior beef burger and chips; the famous All-Day breakfast; OR for coffee lovers - cappuccino and cake.
Publicity is on a mission to get the party started on Black Friday! Get any two Wine by the Glass or two 500ml draughts for R50. All cocktails will also be R50 for the day!
Billy G is following suit by offering two selected 1.5 litre soft drinks for R50 or two 330ml beers or ciders for R50.
Calistos is serving up their mouthwatering Prego and chips – you guessed it – for only R50!
At Col'Cacchio, you can sink your teeth into a margherita pizza for R50 and sip on a refreshing Woo Woo cocktail also for only R50.
In the mood for a burger? Get two for the price of one at Steers!
Shamrock Pies is also jumping on the Black Friday bandwagon – get two pies and a cold drink for R49.90!
And if all this excitement has you frazzled, book any 60-minute treatment at the Soulstice Day Spa and get a fab 50% off any float or Rasual booked.
And last but not least, all [email protected] for Black Friday are 50% off!
Ts and Cs apply to all these incredible deals!
Bikers Toy Run
Love the sound of a Harley Davidson? See hundreds of Harleys and other motorbikes laden with soft, cuddly teddies leaving the Silverstar parking lot on Saturday, 24 November 2019 at 09:00. That gives you just enough time to grab a delicious breakfast or coffee from Vigour & Verve before heading out to the parking area. Tea, coffee, snacks and muffins will also be on sale!
New Kid on the Block: Milky Lane
Milky Lane has been a household name in deliciously fun ice-cream treats and the most famous waffles – and now, Milky Lane has opened a branch in Silverstar!
The Other New Kid on the Block: Sausage Saloon
Good news! Sausage Saloon has finally opened its doors at Silverstar! Prepare your taste buds for possibly the best hotdogs in the world!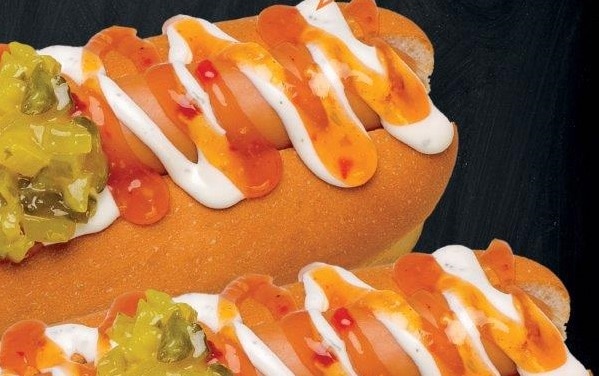 For More Information
For more information on Silverstar and their hot entertainment lineup, visit www.tsogosun.com/siverstar-casino.
You can also contact them on 011 662 7300.
Also, keep an eye on Silverstar Casino's Facebook and Twitter pages for all the latest news, events and special offers.